45R Corporate Site
Client

45rpm studio co., ltd.
Role

Planning, Copy, Project Management, ArtDirection, Design, Development
Date

Apr 2022
Overview

45R's Philosophy, In and Outside the Company.
We renewed the corporate website of 45R, a fashion brand which celebrated its 45th anniversary in 2022. Although its main purpose is to make prospective employees or business partners think, "I want to work at (or with) 45R," we also aimed to make it a site which could function for the internal communication that raises employee morale during a turning point for a company.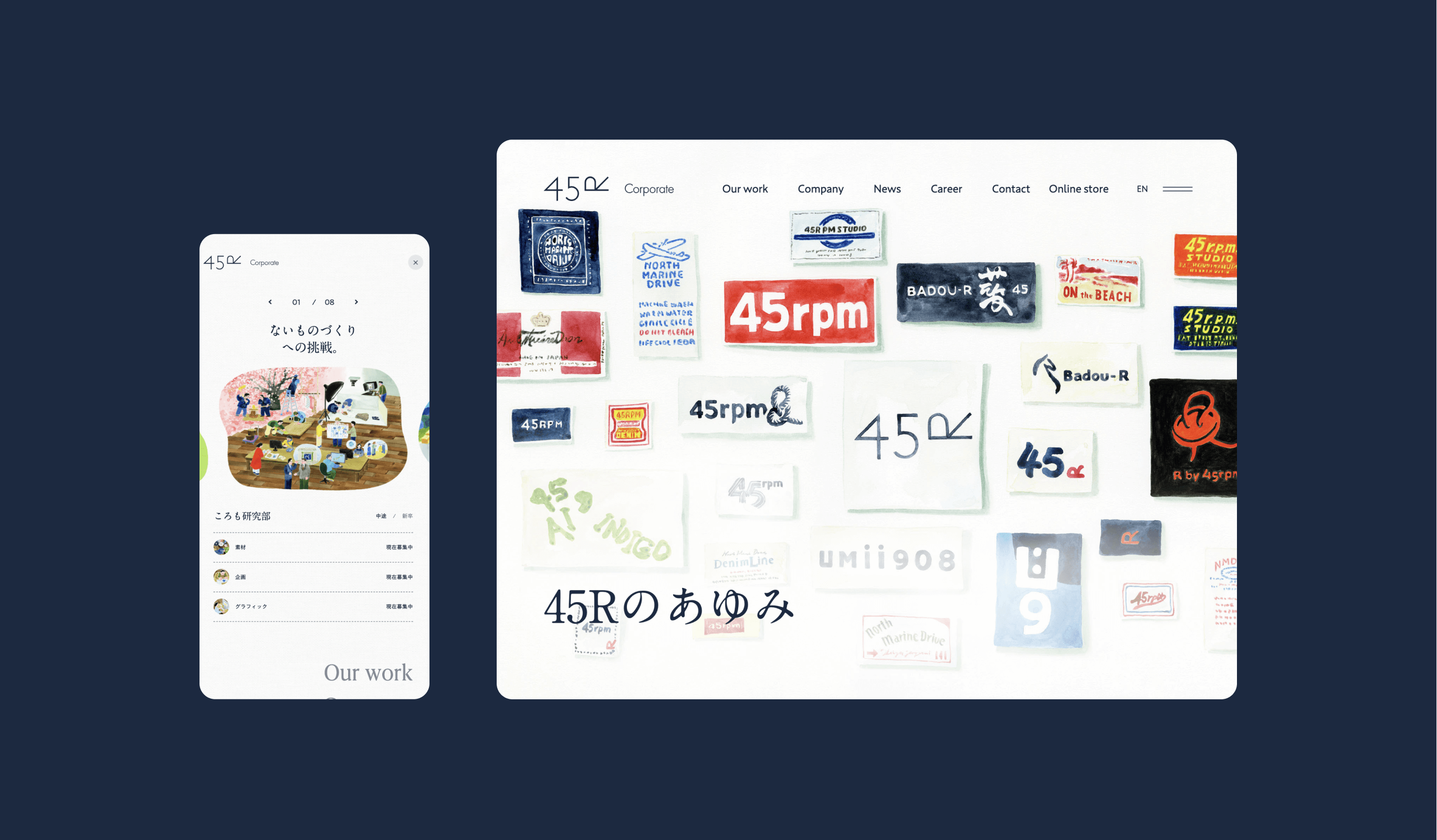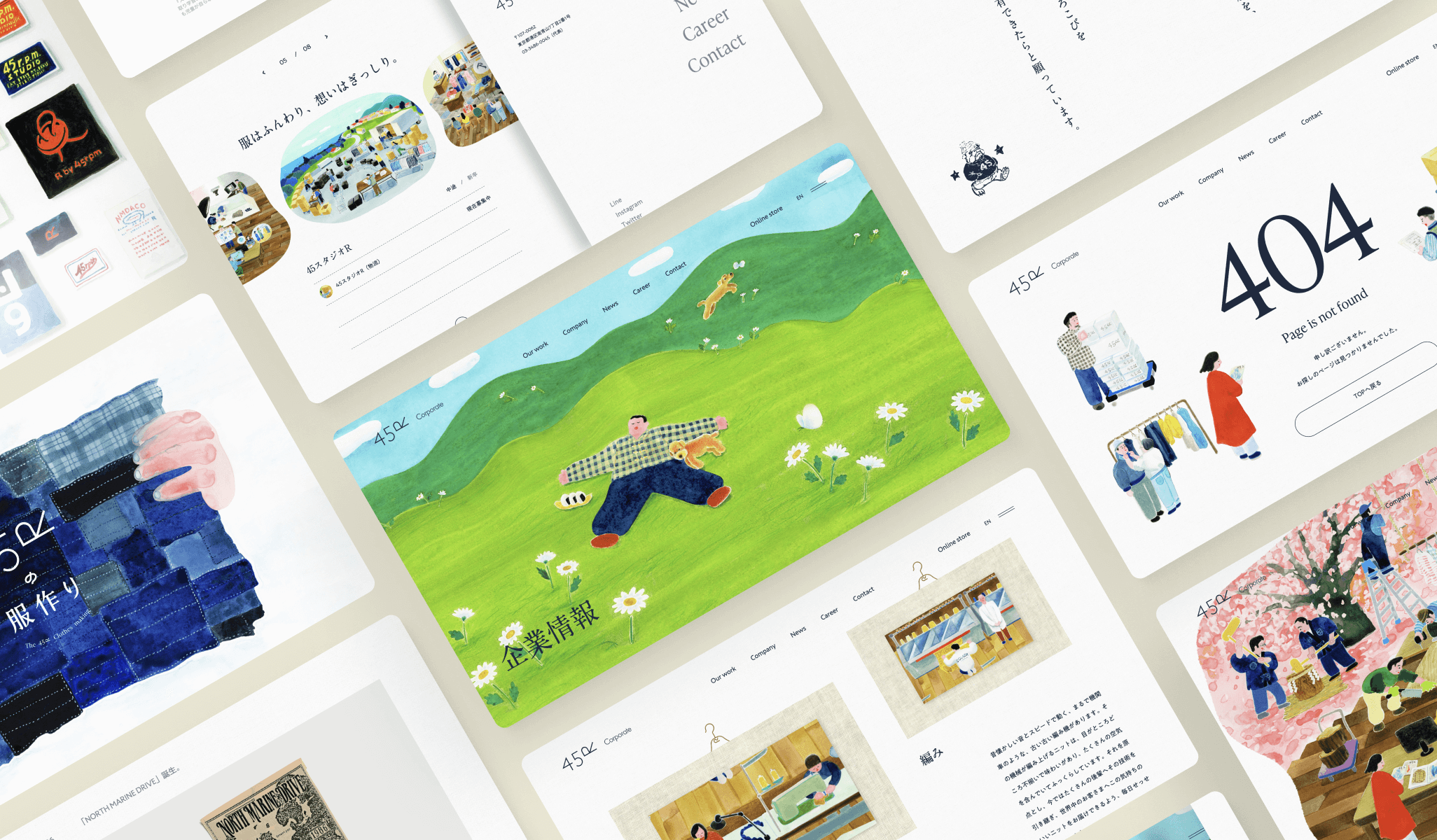 Insight

In-Depth Research.
Since 45R is a company with an extremely strong attitude about manufacturing, often the ideas and philosophy behind their manufacturing was not communicated to the outside world. In order to produce an output that would express these ideas and philosophies (which were so reliably and intuitively shared within the company) in a way that was easily understood and easy to emotionally connect with, we needed to take some time to understand the details of their job.
Idea

In the Spirit of Building a 45th Anniversary Monument.
We interviewed people in diverse positions and occupations in order to understand every job within the company. After consolidating the info we got in the interviews and creating illustrations, we had further discussions, and made illustrations and copy that would be easily understood by people outside the company, while also making people within the company proud of their own work once again. We also took great care with the flow design, which lets you browse employment info as if you were viewing content, and then allows you to go all the way to completing the application.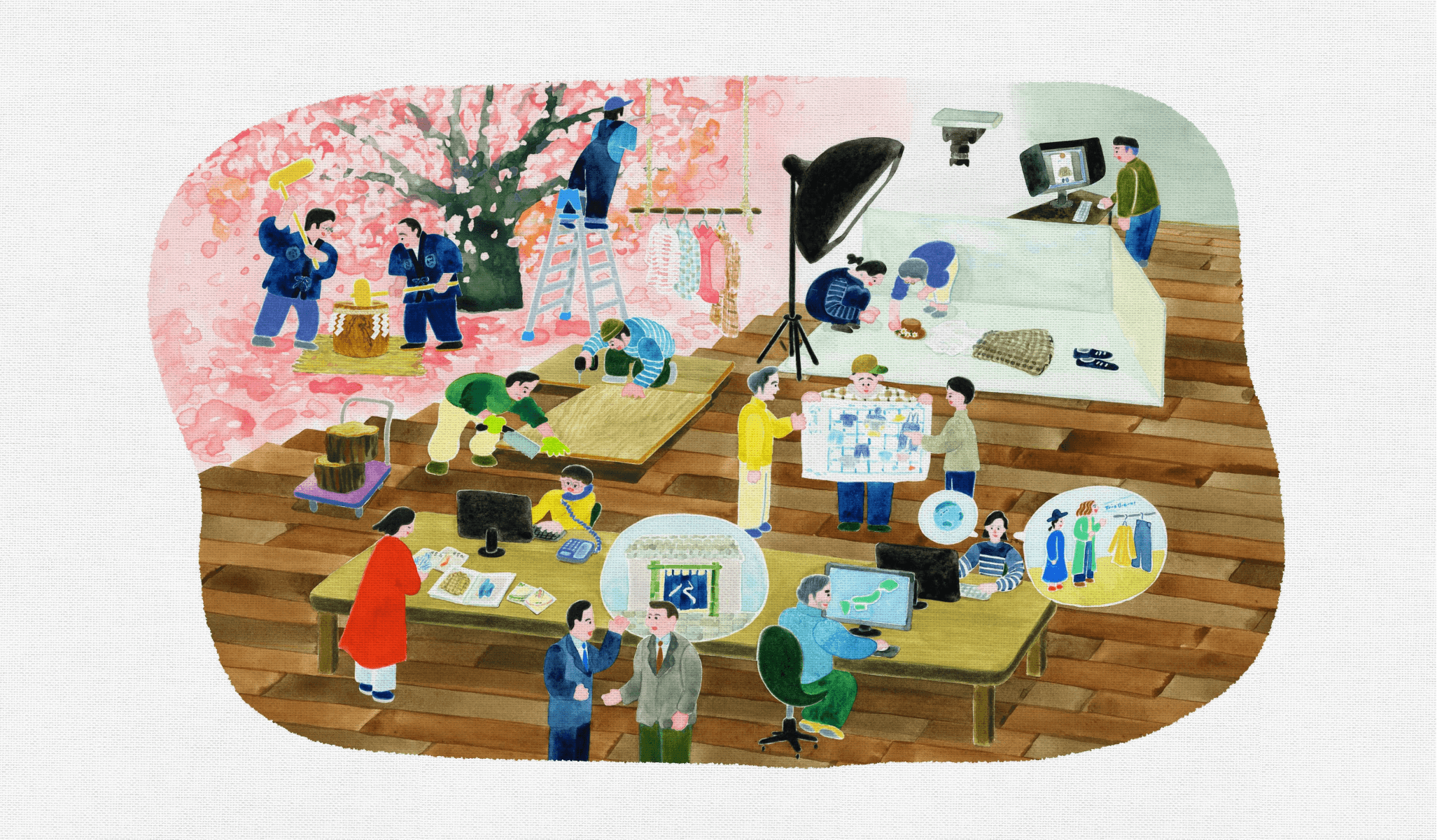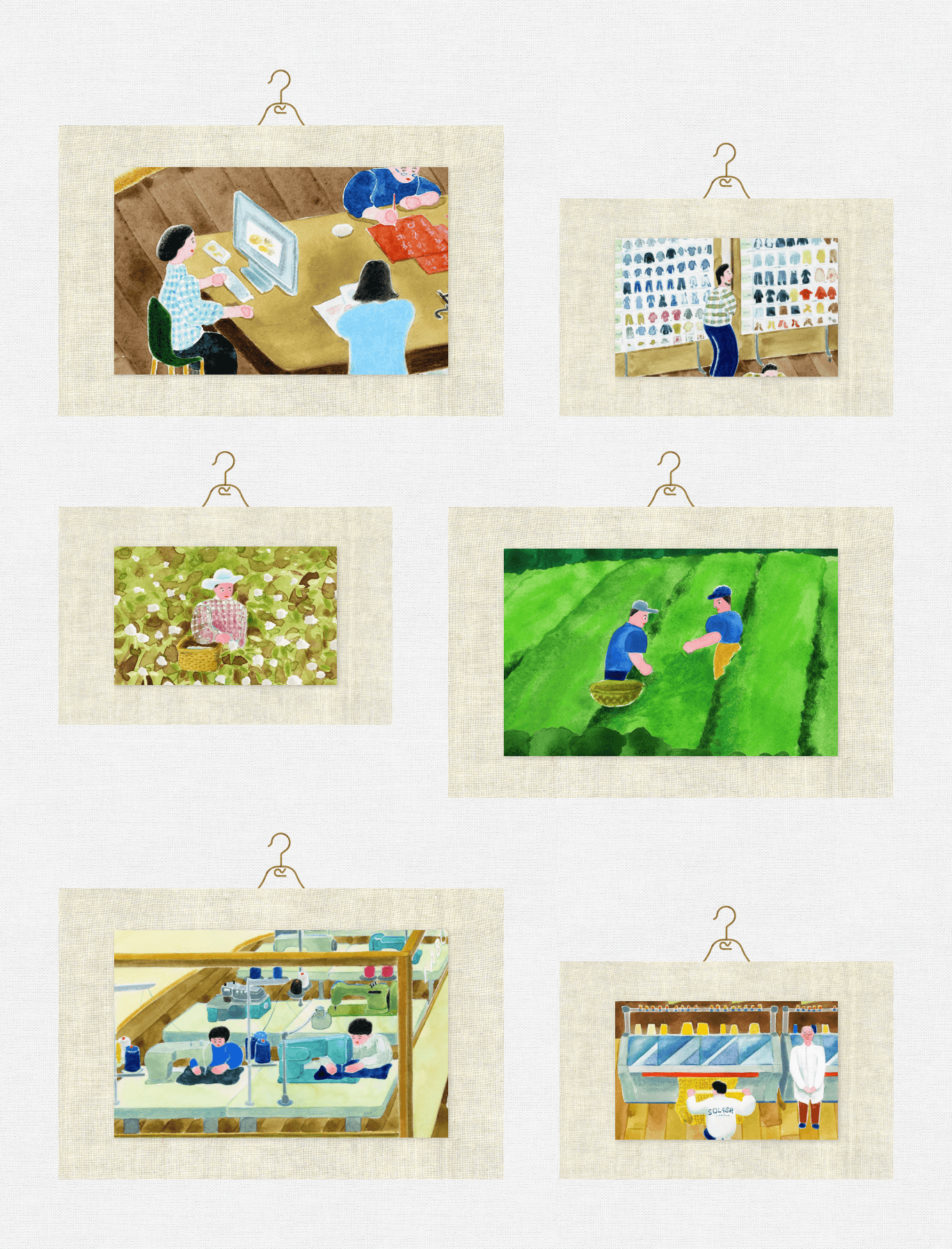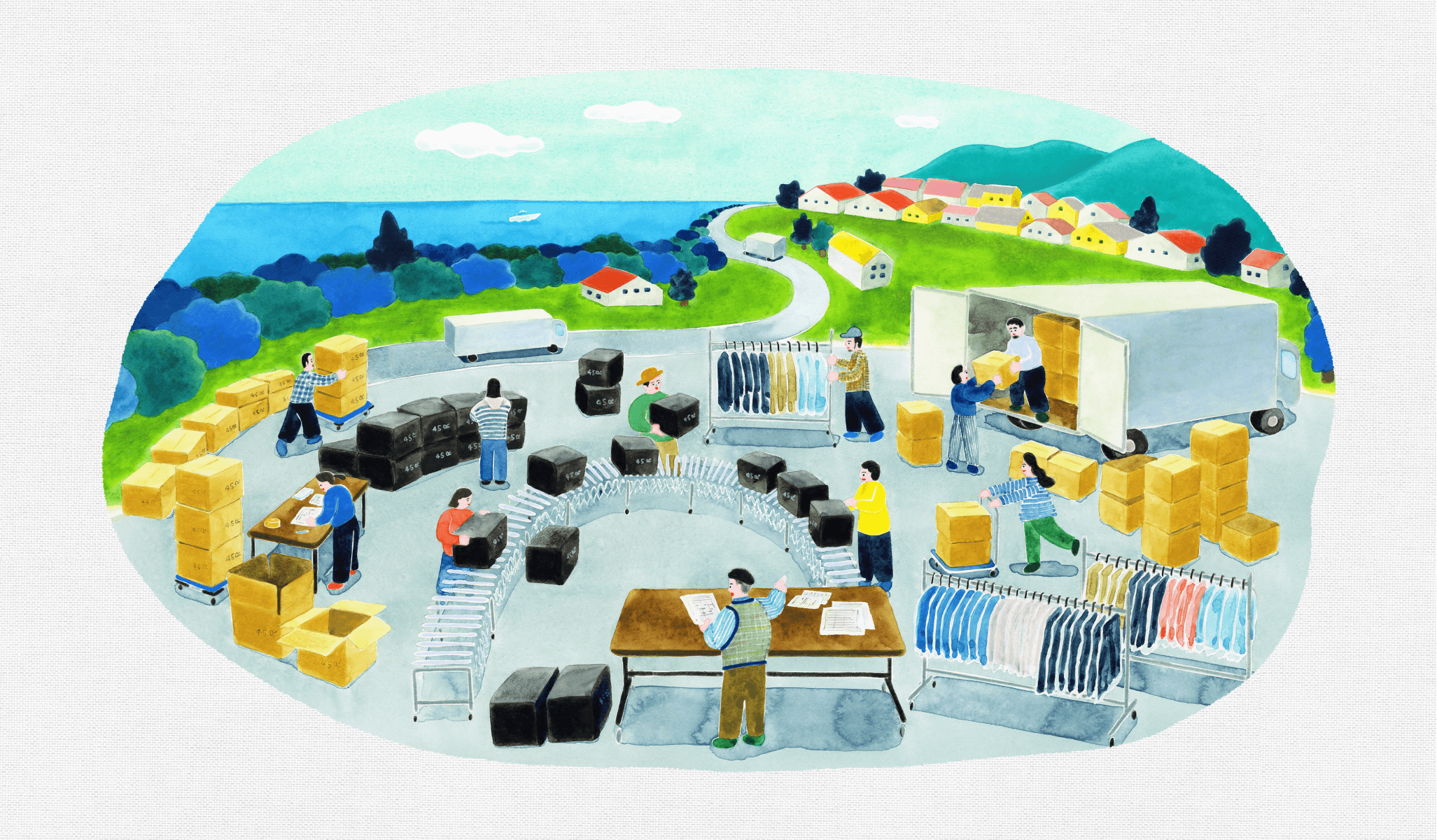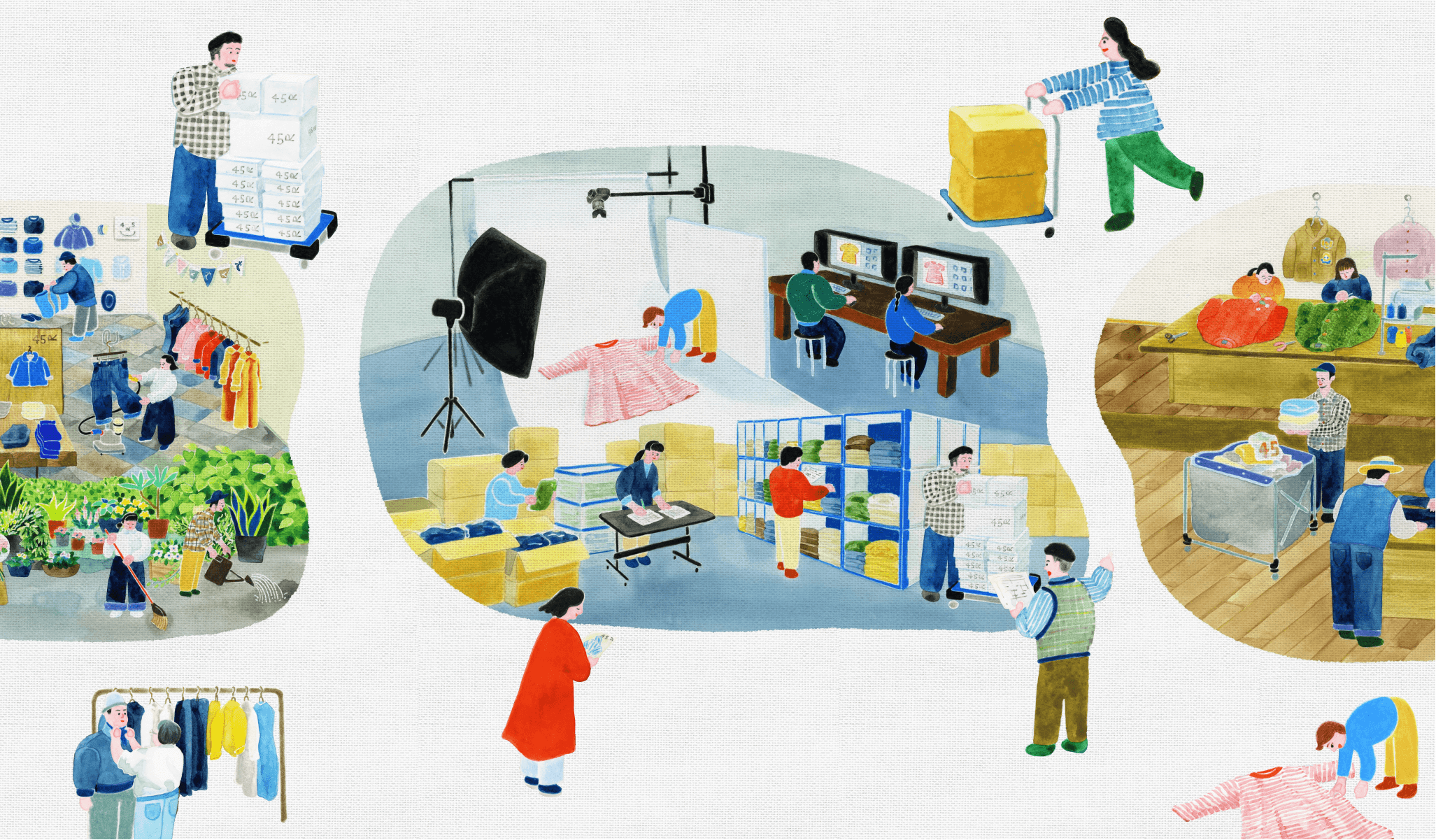 Project team
Dada Okada

Account Planner

Manabu Tsuchiya

Producer / Marketing Director

Umi Teranishi

Project Manager

Rei Yamamoto

Project Manager

Masashi Fujiyoshi

Art Director / Designer

Kento Ishizuka

Designer

Hiroaki Yasutomo

CTO / Technical Director

Wongeun Heo

Senior Interactive Designer

Masaya Yamamoto

Creative Director

Manabu Himeda

Illustrator

Takeshi Tanaka (Equal Studio inc.)

Front-end Developer, Back-end Developer, Director

Totaro Tanaka (Equal Studio inc.)

Director
Project Story