ICS COLLEGE OF ARTS
WebOpenCampus 2021
Client

ICS COLLEGE OF ARTS
Role

Project Management, ArtDirection, Design
Date

Nov 2020
Overview

The First Interior Design School in Japan is an Online Open Campus.
We created the 2021 website for the open campus of the interior design school ICS COLLEGE OF ARTS (below, "ICS").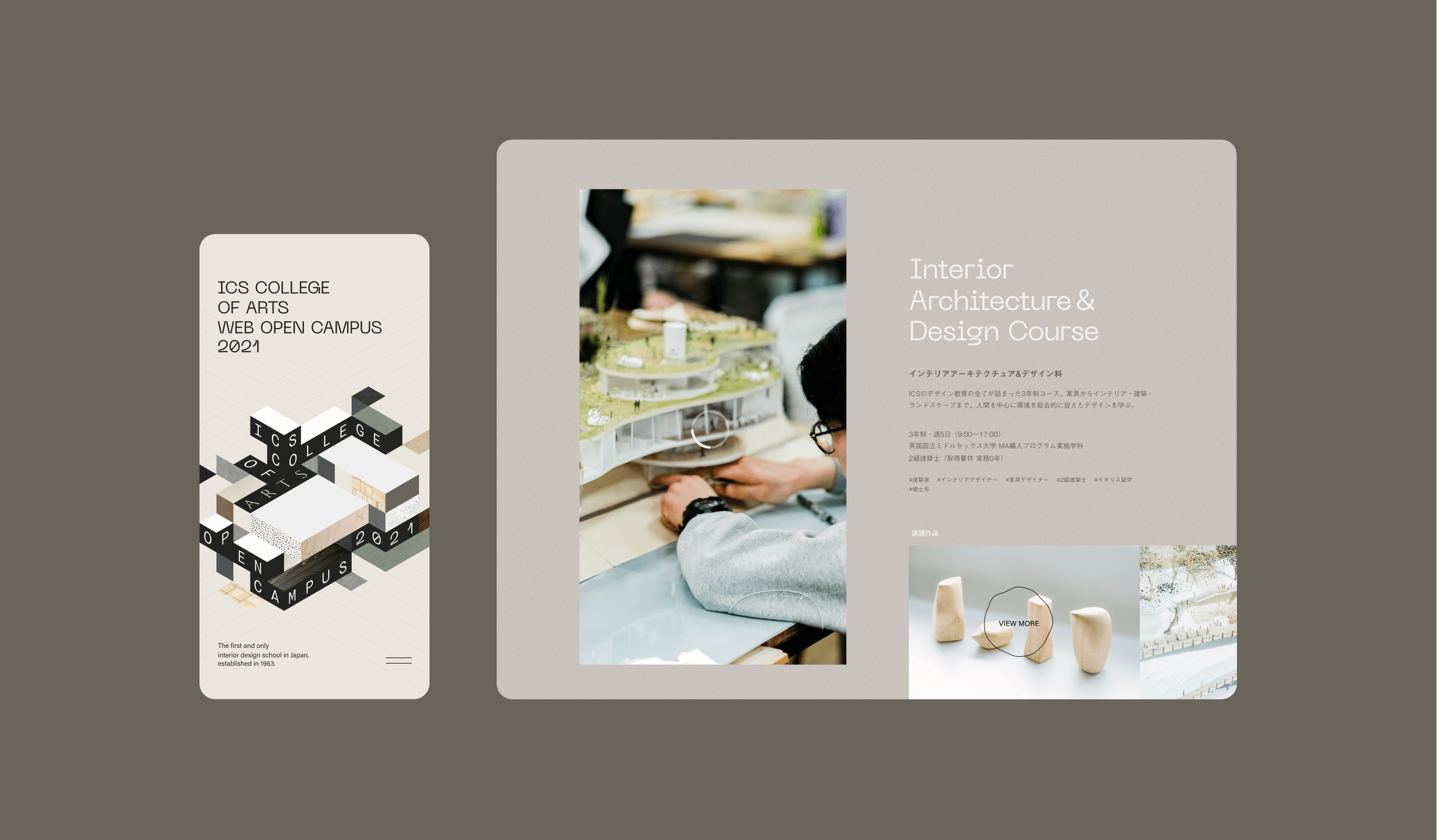 Insight

New Forms of Communication During the COVID-19 Pandemic.
This project looked at the difficulty, because of the impacts of COVID-19, of attending a traditional open campus. It was a new initiative where you could have simulated experiences online so that you could get to know ICS even in a home environment. We were requested to present and communicate, on this website and through the computer screen, ICS's history and ideology of "Harmony Among People, Things, and Space" and the sincere attitude of the school toward craftsmanship.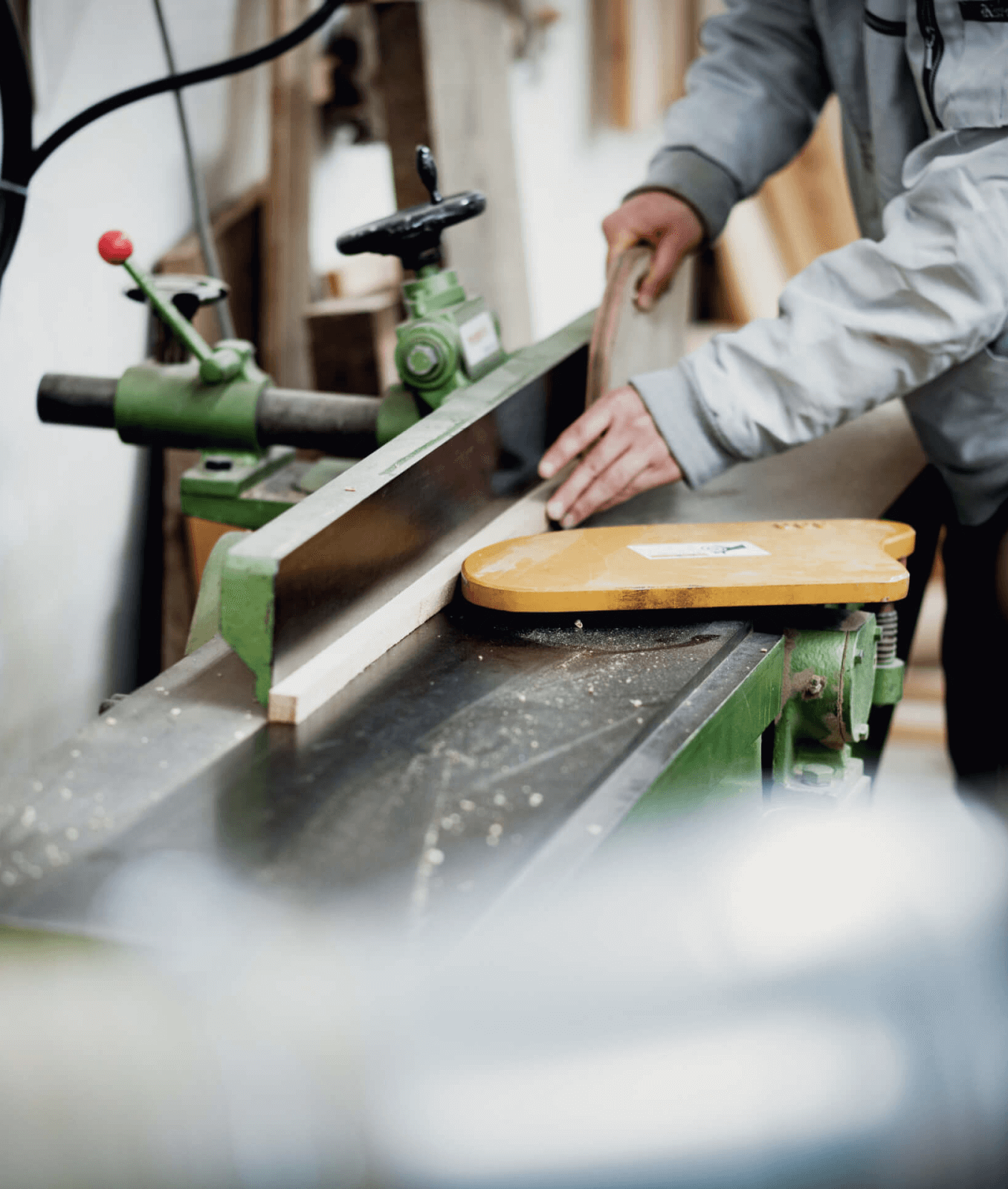 Idea

People, Things, and Space Have Infinite Possibilities. We Want to Tell You That There is More Than One Answer.
We based the key visuals on an isometric grid, often used in architecture. We randomly gave form to letters in space and various materials each time we displayed something. Here, we presented a situation where you could enjoyably and pleasantly experience the trial-and-error process itself in actual craftsmanship. Also, we designed the entire website to give you the texture and warmth of materials, introduce you to each course of study, and tell you with a sense of unity about the history of ICS up to now.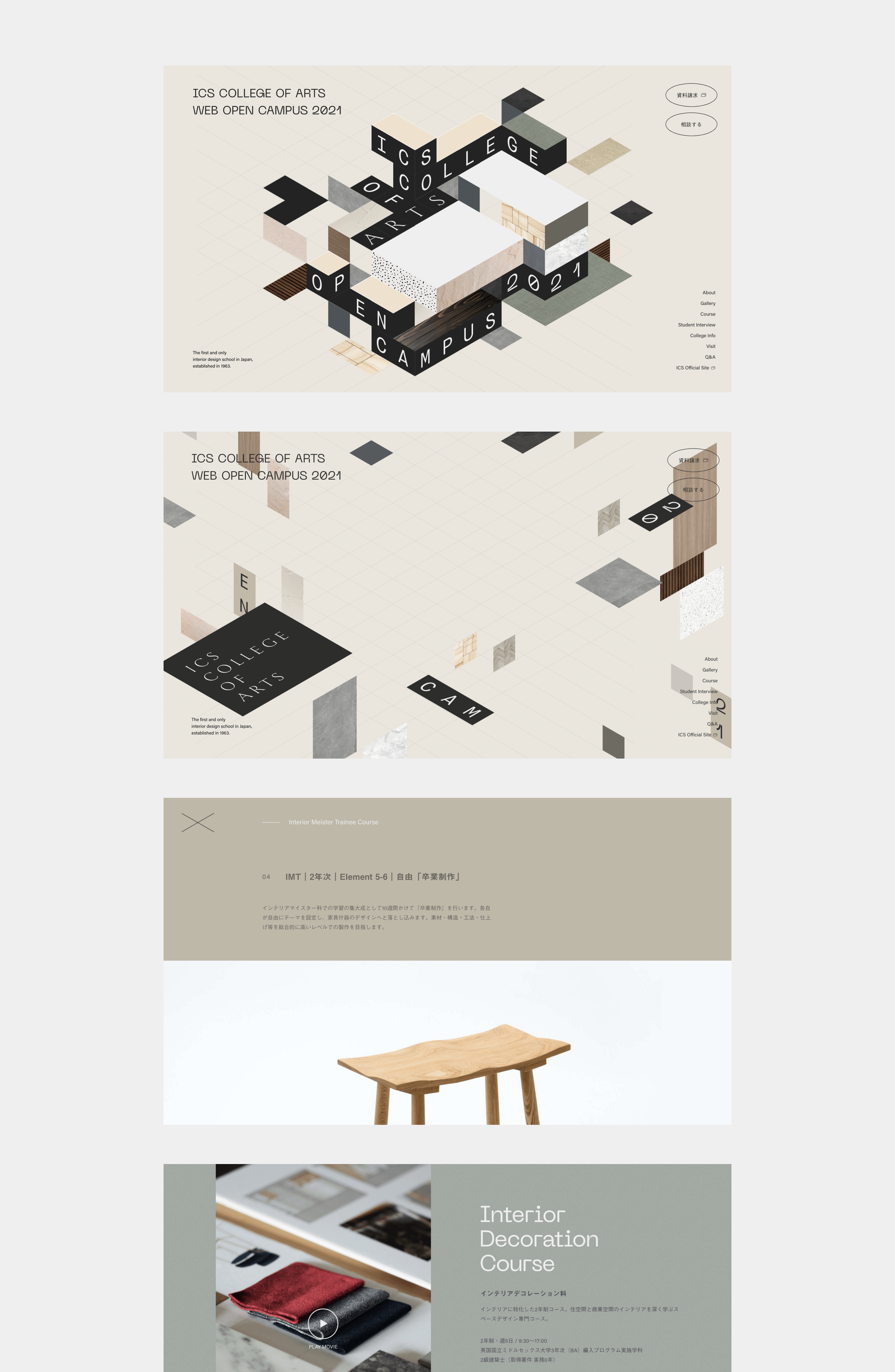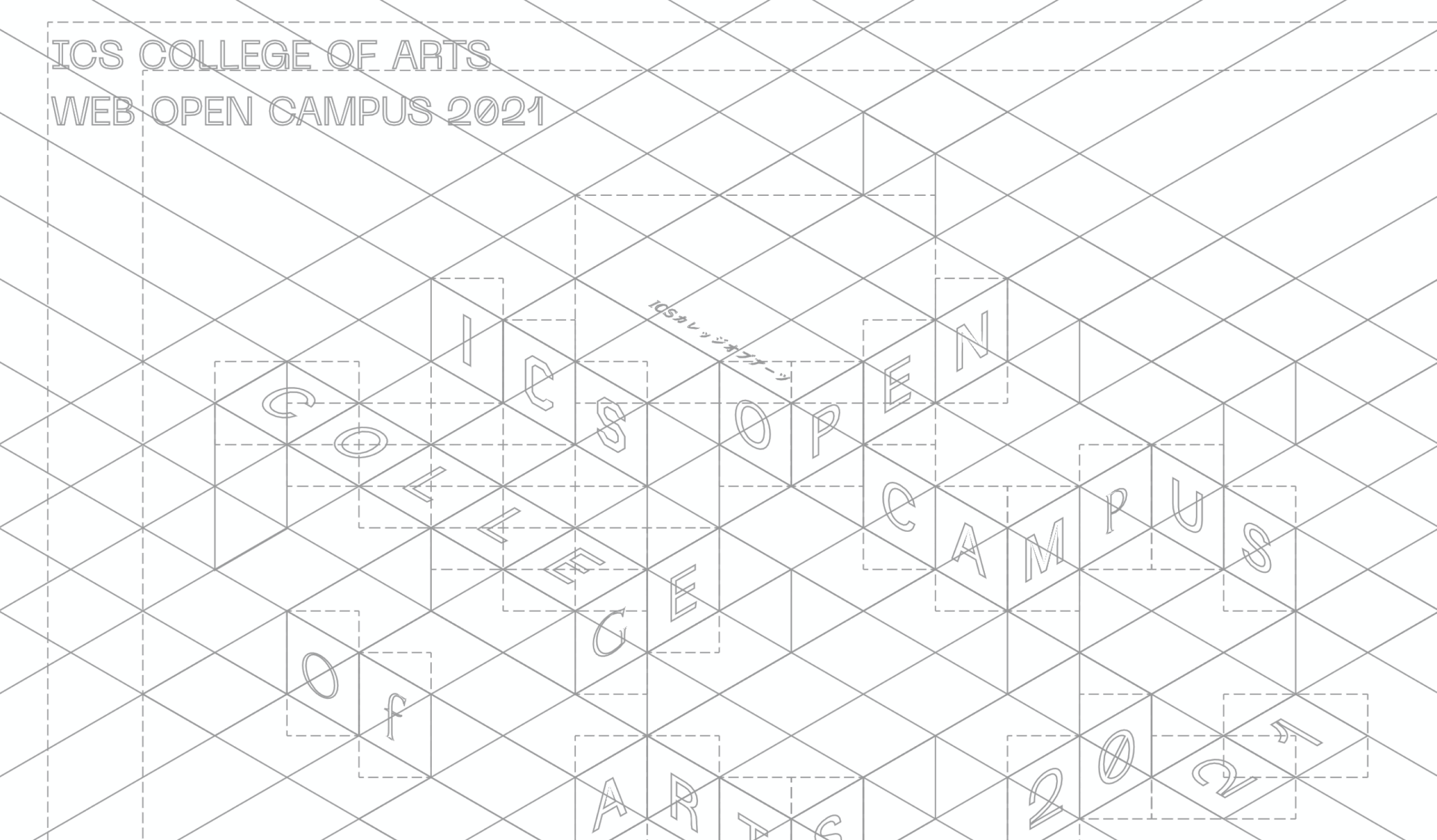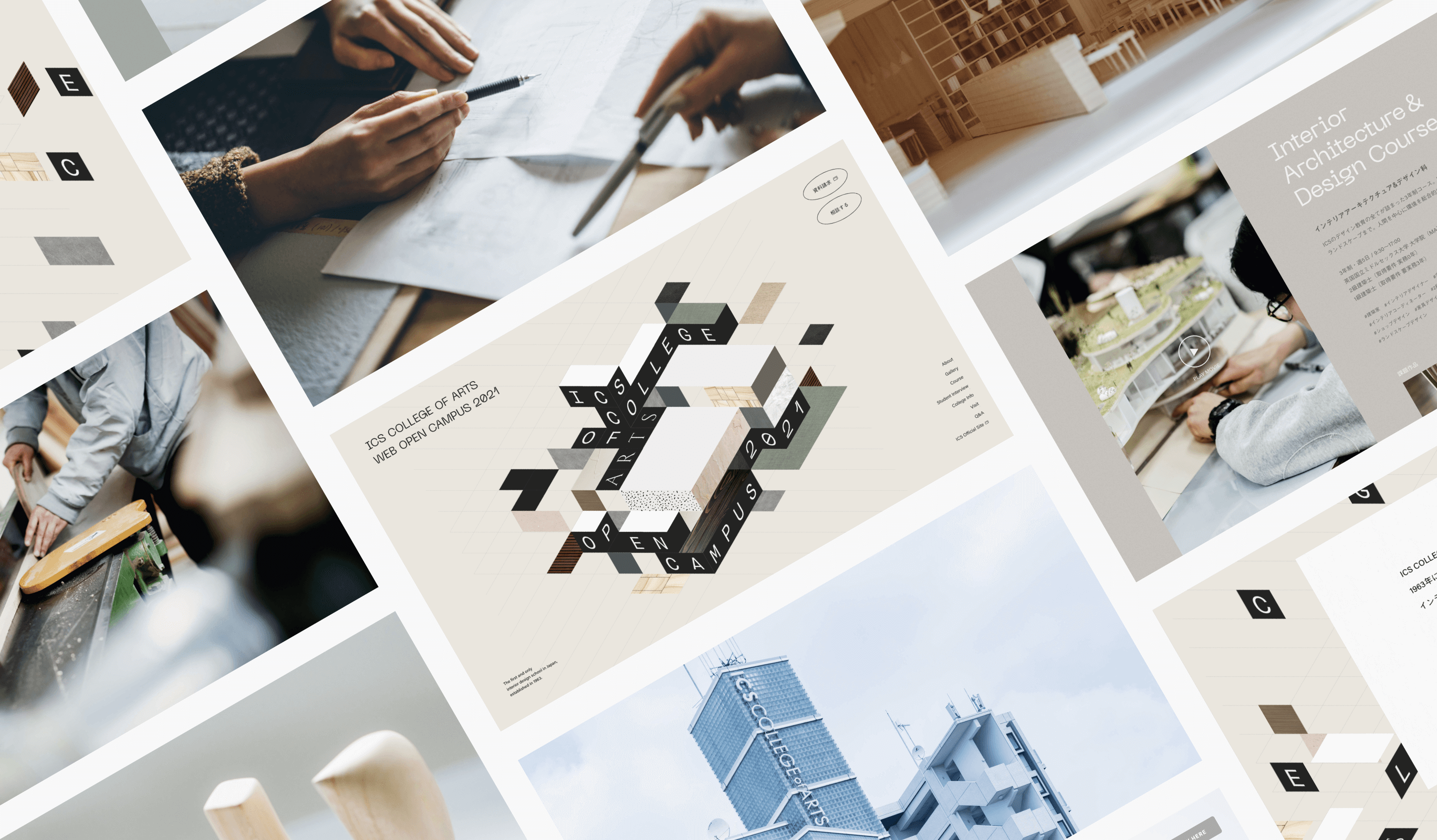 Project team
Masashi Fujiyoshi

Art Director / Designer

Ryohei Kamada

COO / CDO / Art Director

Mana Ohtake

Project Manager

Kazuya Okada

CMO / Producer

Arisa Miyasaka

Designer

Nanako Kono

Designer

Tatsuro Hirano (trope.)

Producer

Kazuhide Taji

Front-end Developer