delico Branding
Client

FoodTech Capital Inc.
Role

ArtDirection, Design
Date

Oct 2021
Overview

Creating the future of restaurants via "Food × Technology" .
We built the logo, brand guidelines, and service website for "delico," a centralized management tool for delivery services by FoodTech Capital, Inc.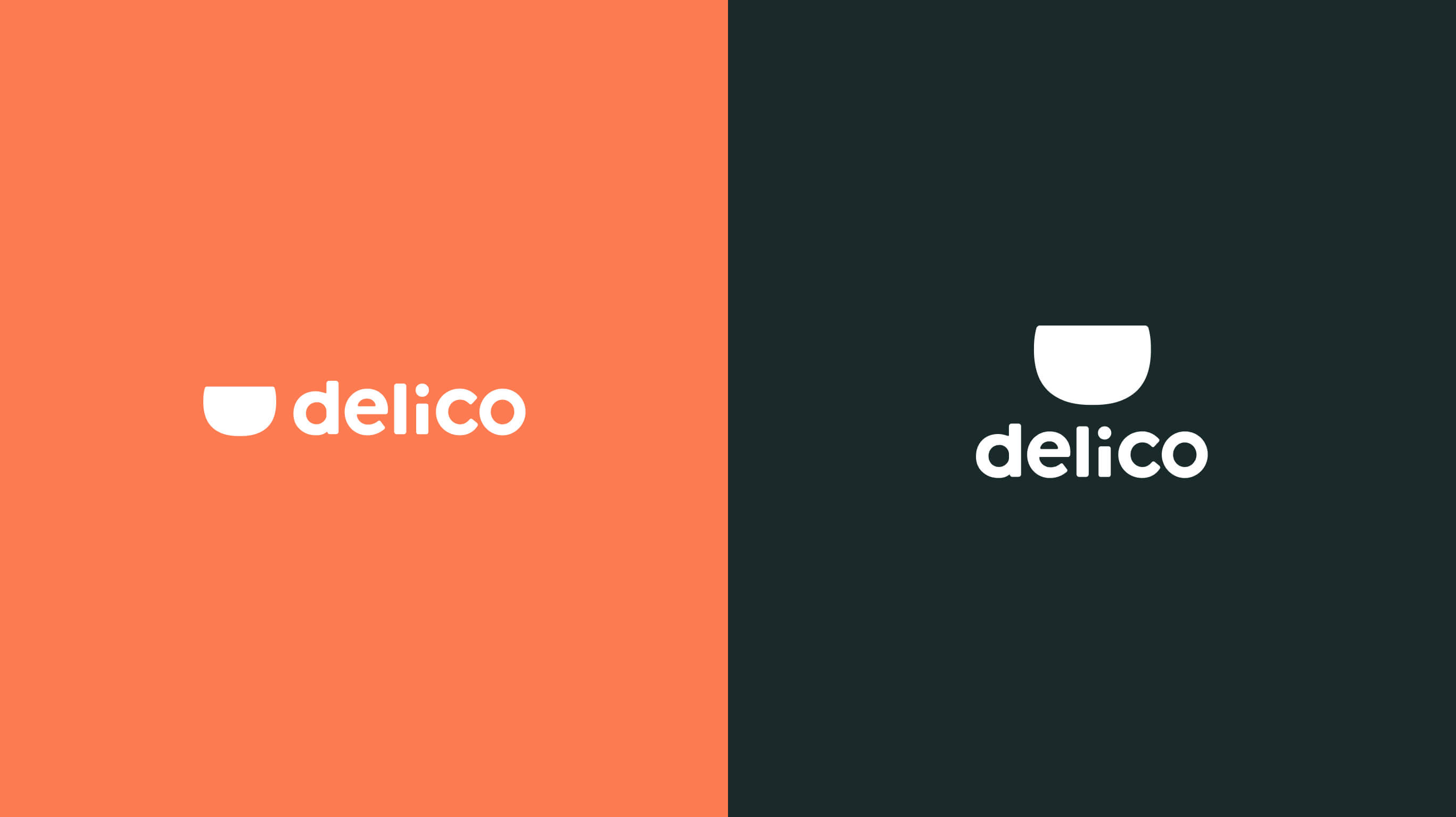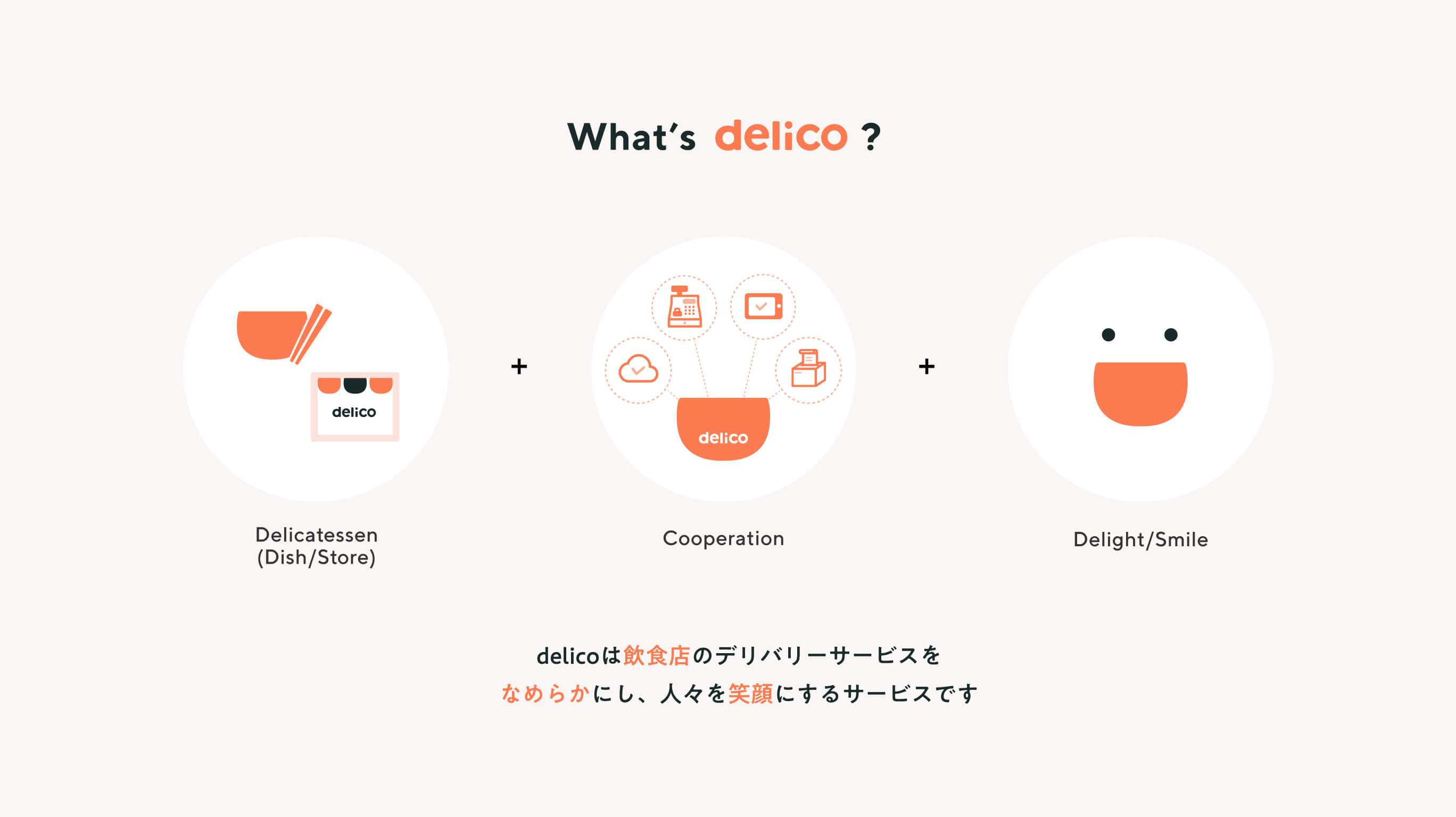 Insight

Embodying the idea of a tool.
During the pandemic, delivery services struggled to keep up with the increasing demand for food delivery. A lot of restaurants were struggling with "Tablet Hell" where the more services were used, the more devices that were needed.
"delico" was born from a desire for a tool that would centrally manage such services. The company's mission is "using technology to advance the food and drink industry." The aim of our project was to create a brand for delico while organizing the ideas and information around the tool, which was still in the development stage at the beginning of the project.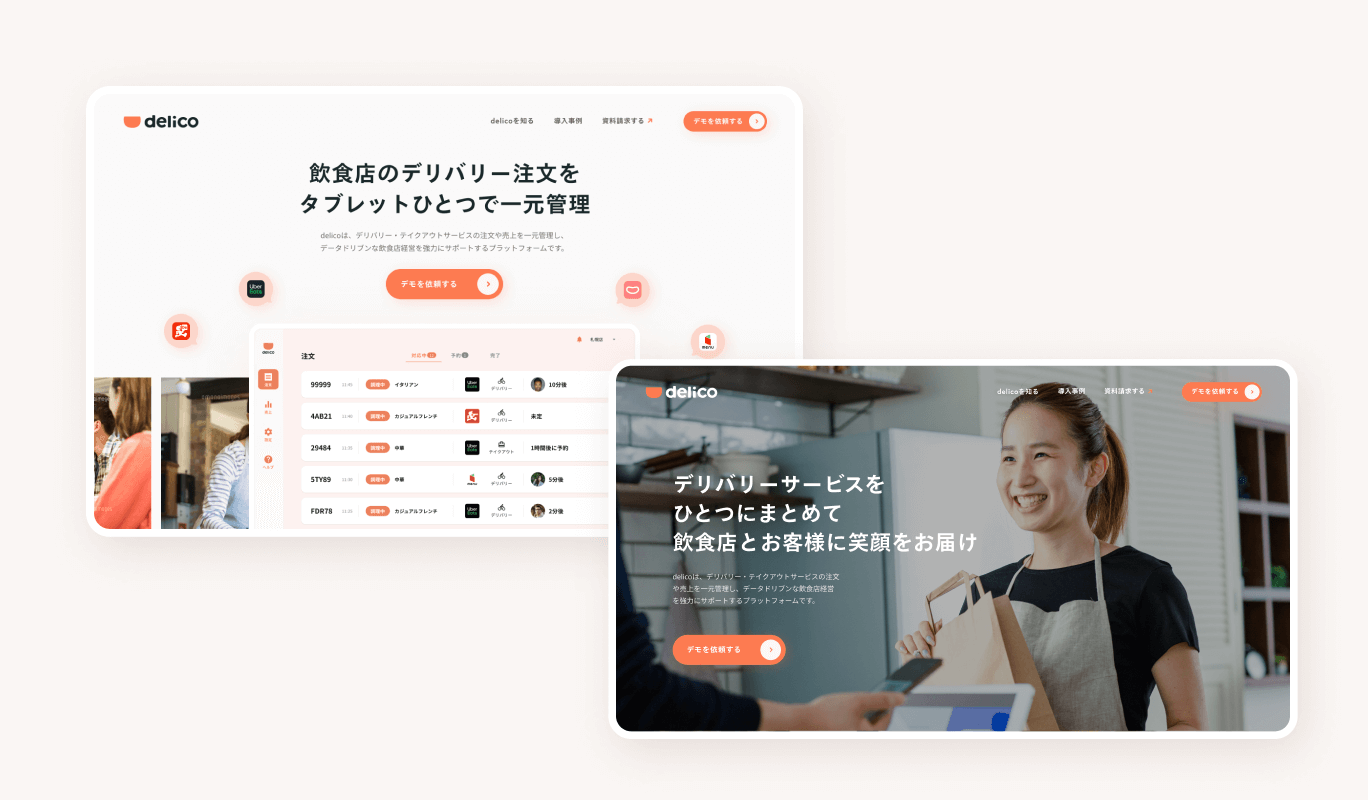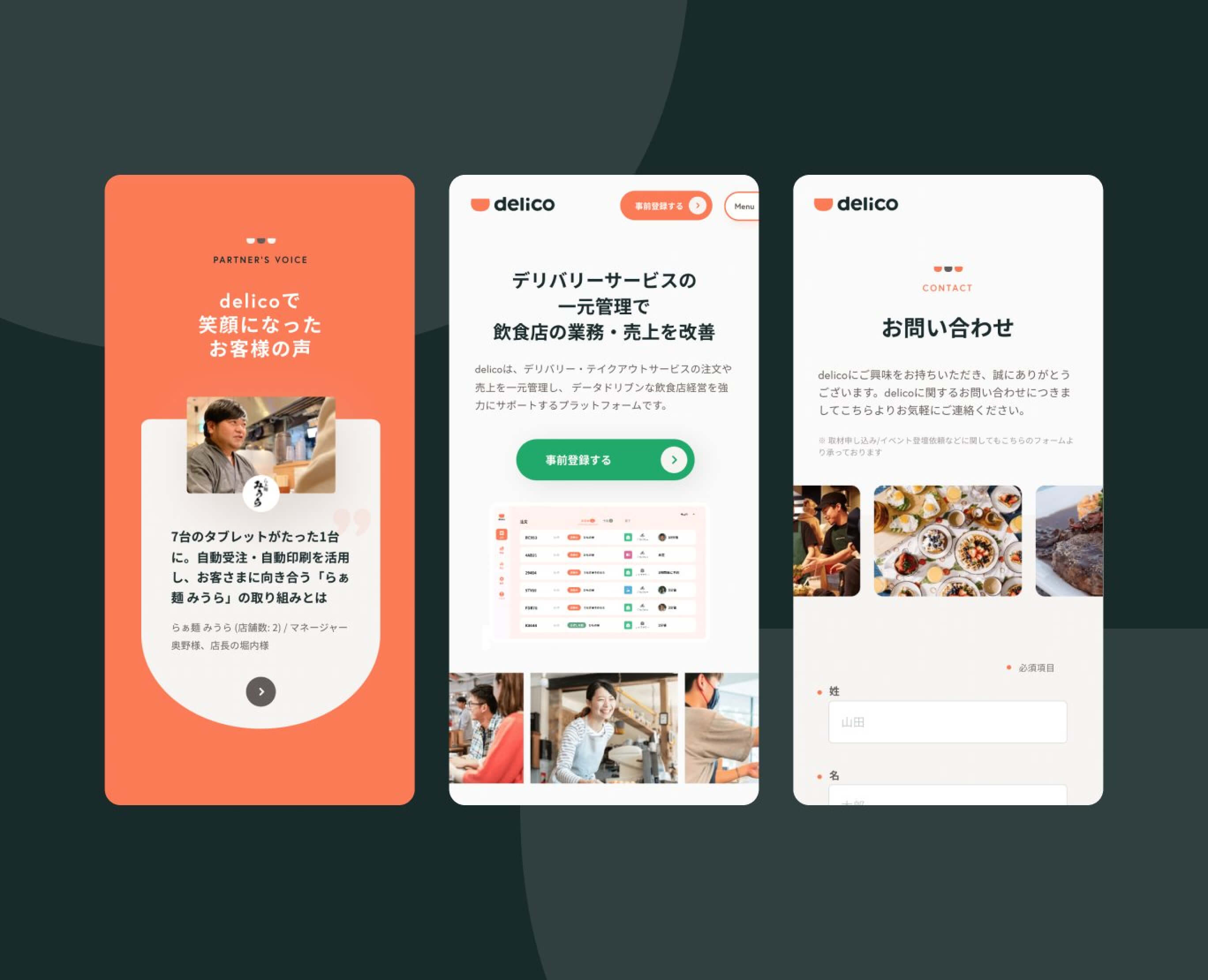 Idea

Making connections smoother to put smiles on the faces of people in the restaurant industry.
"delico" contains the meanings of "delight," "delicatessen," "convenience", and "cooperation." Setting out to make a logo that presents these elements simply and communicates "a service that makes people smile," we designed the logo with tones and curves that are friendly and fun. The service website also incorporates the curves of the logo, creating a unified design. We also designed the UI of the tool based on the same design guidelines.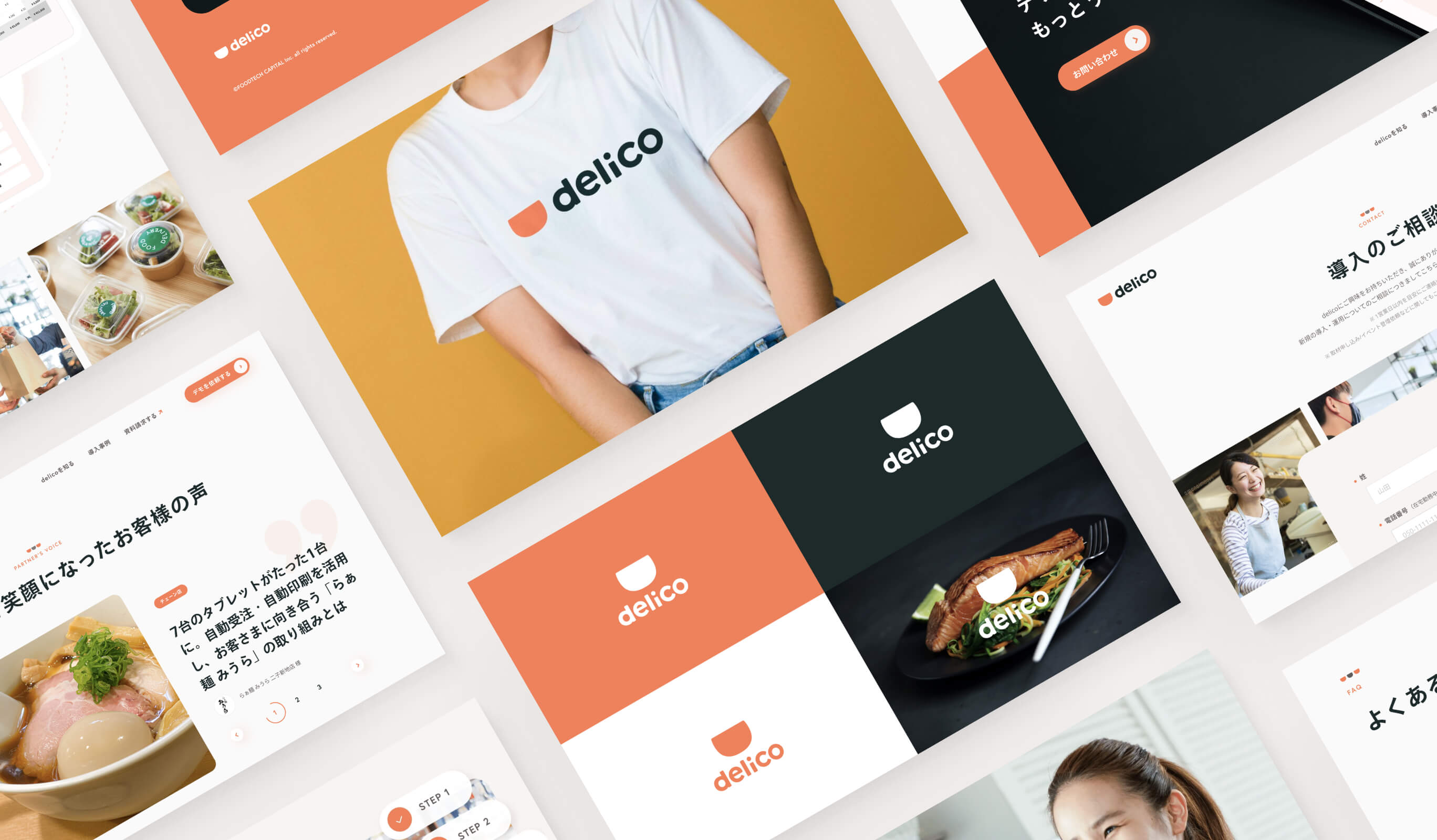 Project team
Dada Okada

Account Planner

Arisa Miyasaka

Designer

Nanako Kono

Designer

Katsuki Noda

Producer

Hideki Nakamura

Product Owner

Yuki Nanri

Technical Director