SAPPORO NISHIYAMA EUROPE GmbH Corporate Site
Client

SAPPORO NISHIYAMA EUROPE GmbH
Role

Planning, Copy, Writing, Project Management, ArtDirection, Design, Development
Date

Jul 2022
Overview

Bringing genuine noodles loved continuously by Japan to all of Europe.
Established in 1950, Nishiyama Seimen lay the foundation for Sapporo ramen and boasts a track record of doing business with 3,000 ramen restaurants in Japan. We create the corporate website of the German corporation that was established by this company in 2014 to bring genuine ramen to Europe.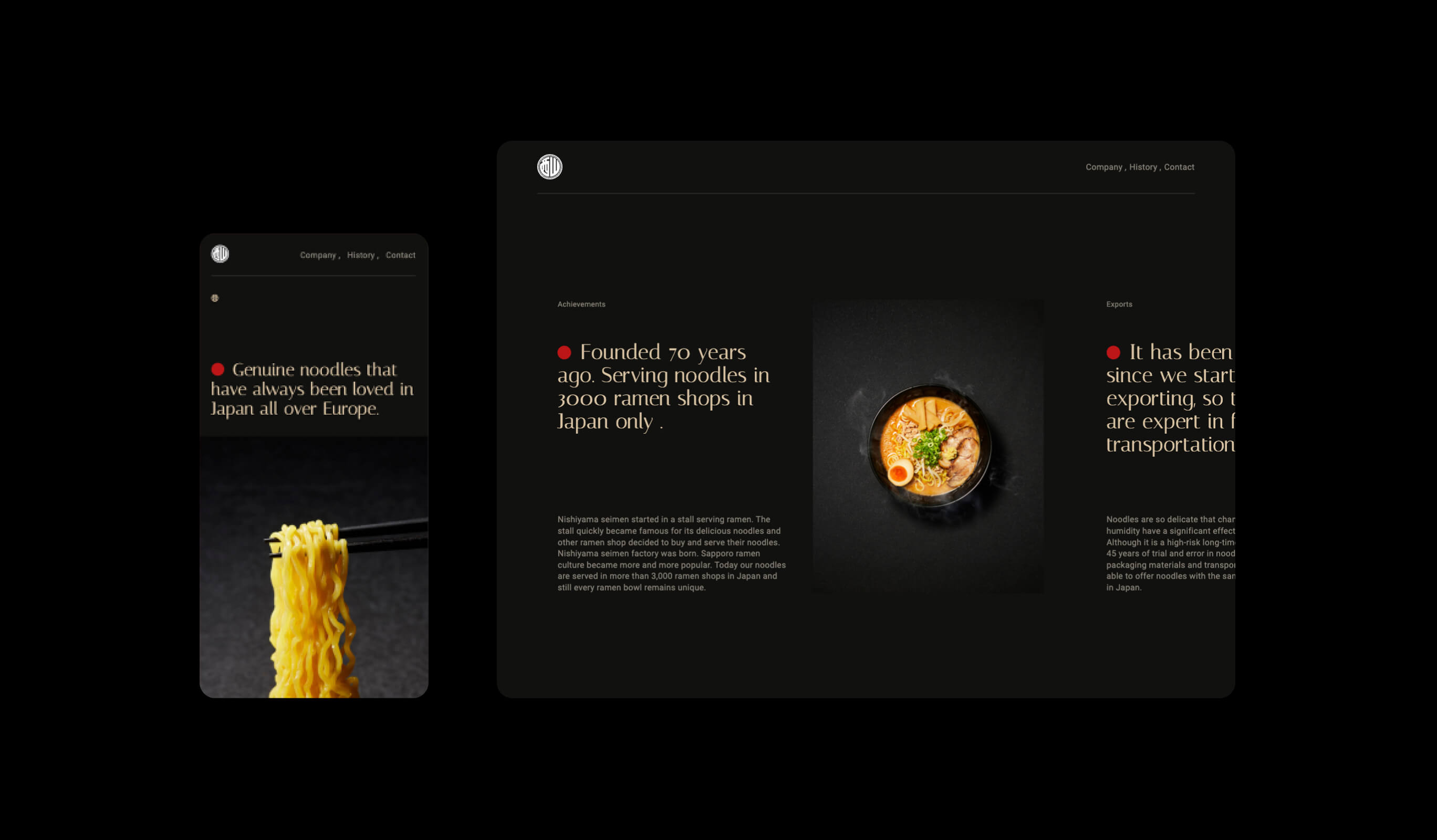 Insight

To what extent we can have them experience the real thing.
While it has become common to see ramen restaurants in Europe, the quality of many of these restaurants is still underdeveloped. The reason for this is that the local ramen providers had never experienced the method of creation and flavor of the real thing. We cannot allow things to end while the ramen there is still cheap and half-baked. In order to have them fuse Japan's quality and the local food culture together, find a new way for ramen to exist, and spread this, we first had to have them experience the "certainty" that Nishiyama Seimen has.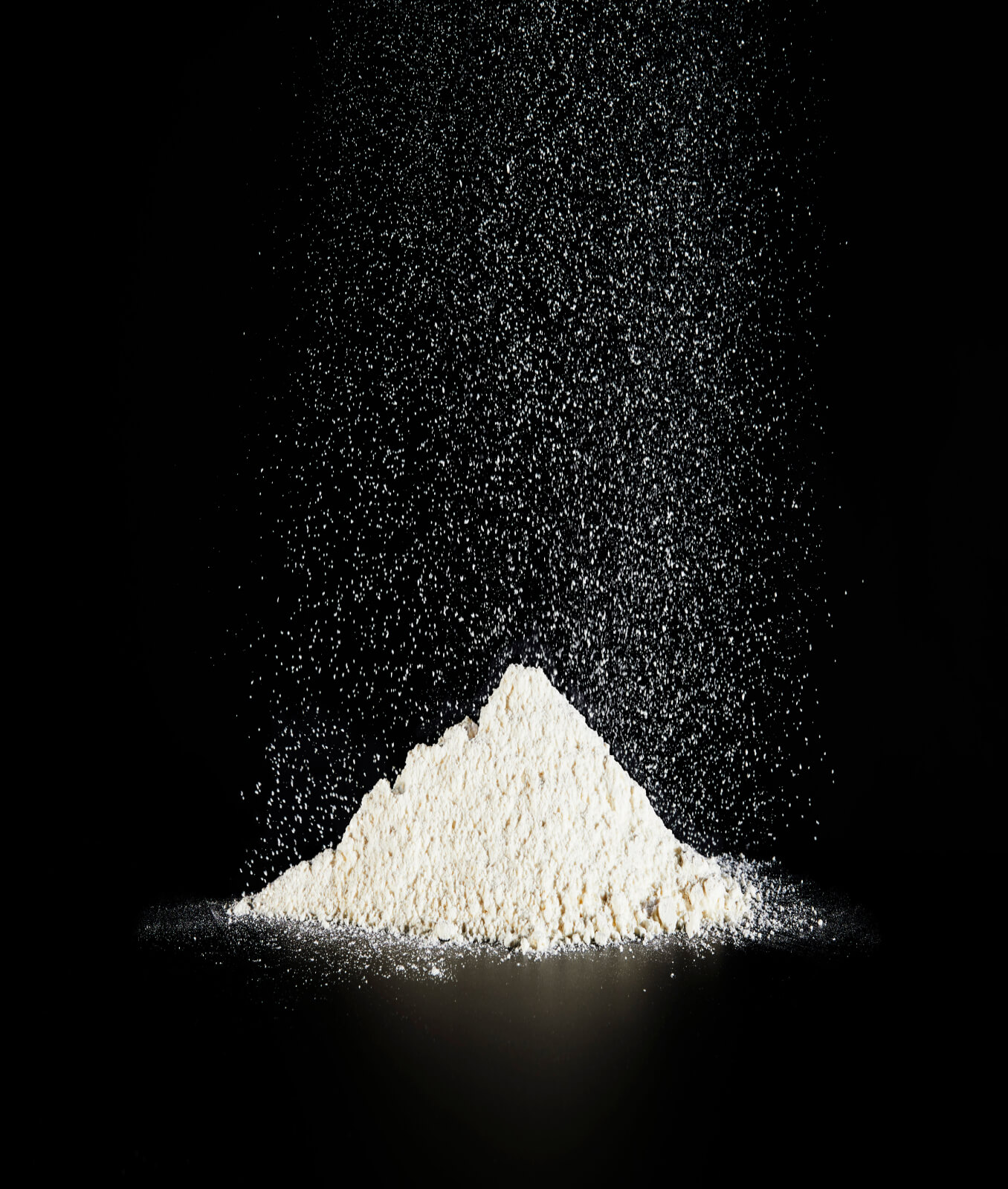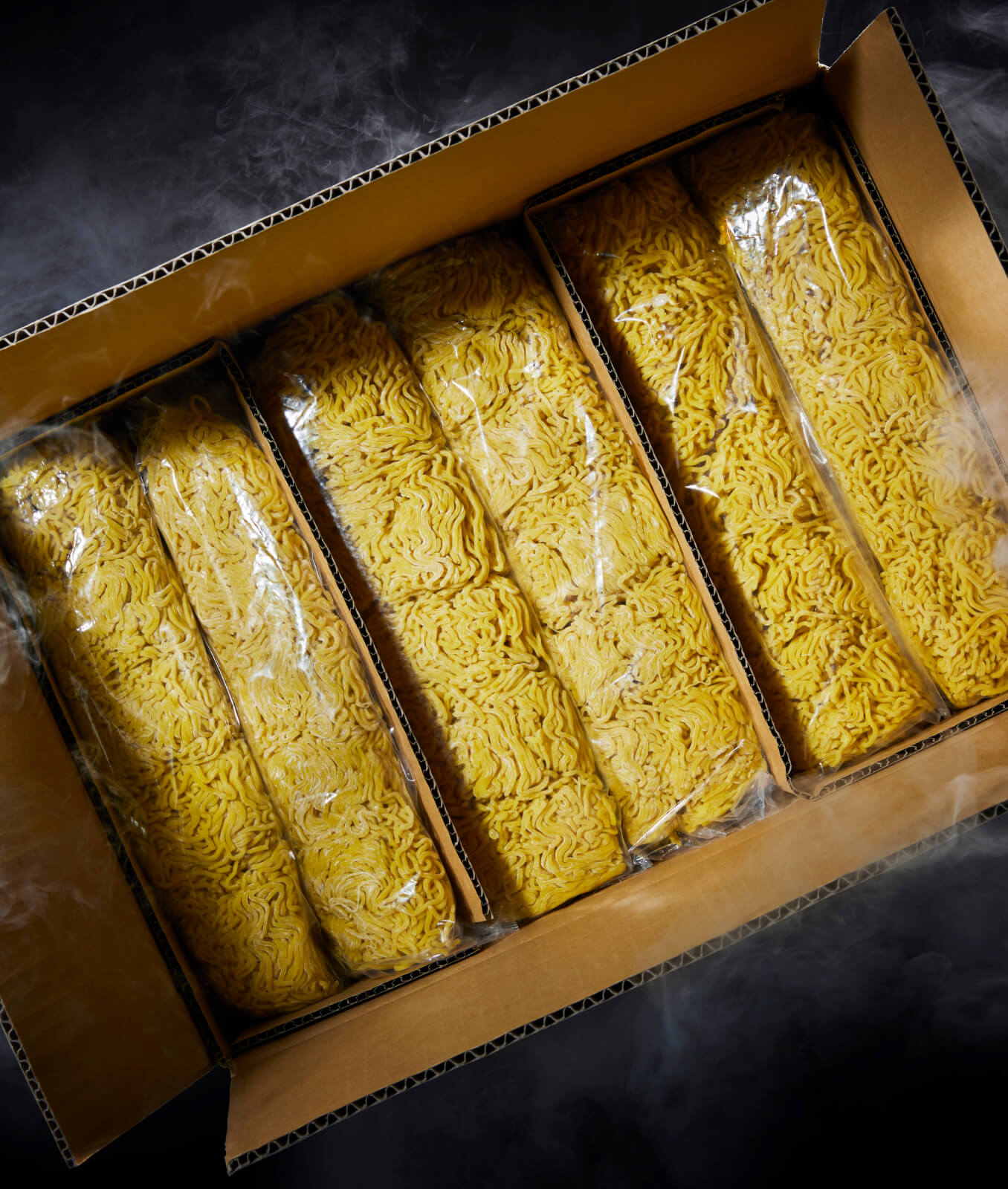 Idea

Techniques and achievements backed by more than 70 years of history.
The basis for certainty is the facts. For the content, we focused on sharing the truth. We did not just stop at the introduction of the techniques that can provide the real thing, but also filled up the history page so that its history up until now could be enjoyed as reading material as well. The themes of the design and motions are "made in Japan" and "a sense of luxury." We aimed to portray it as a corporation that promises overwhelming quality through the colors, fonts, motions, photographs, and so on.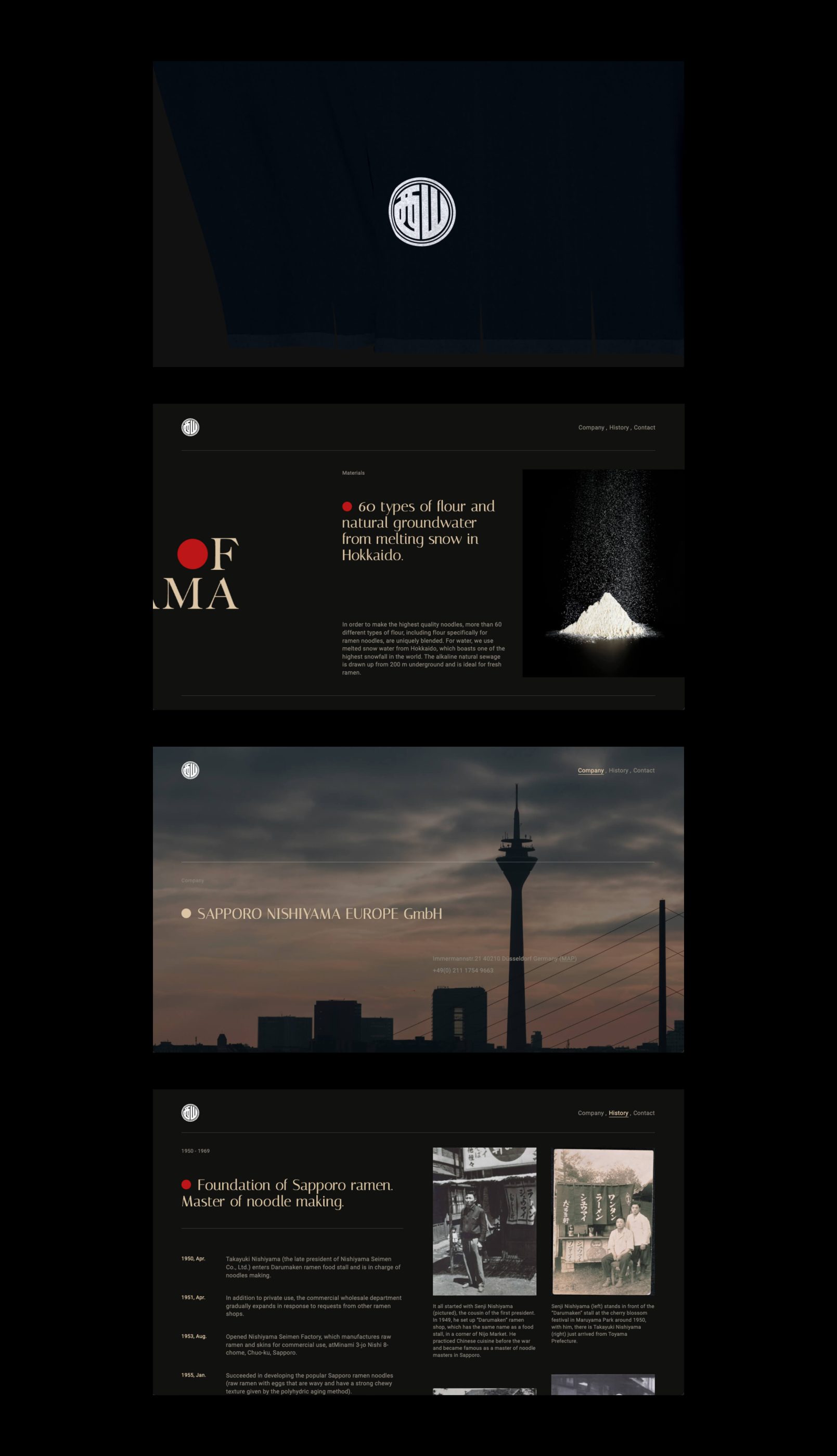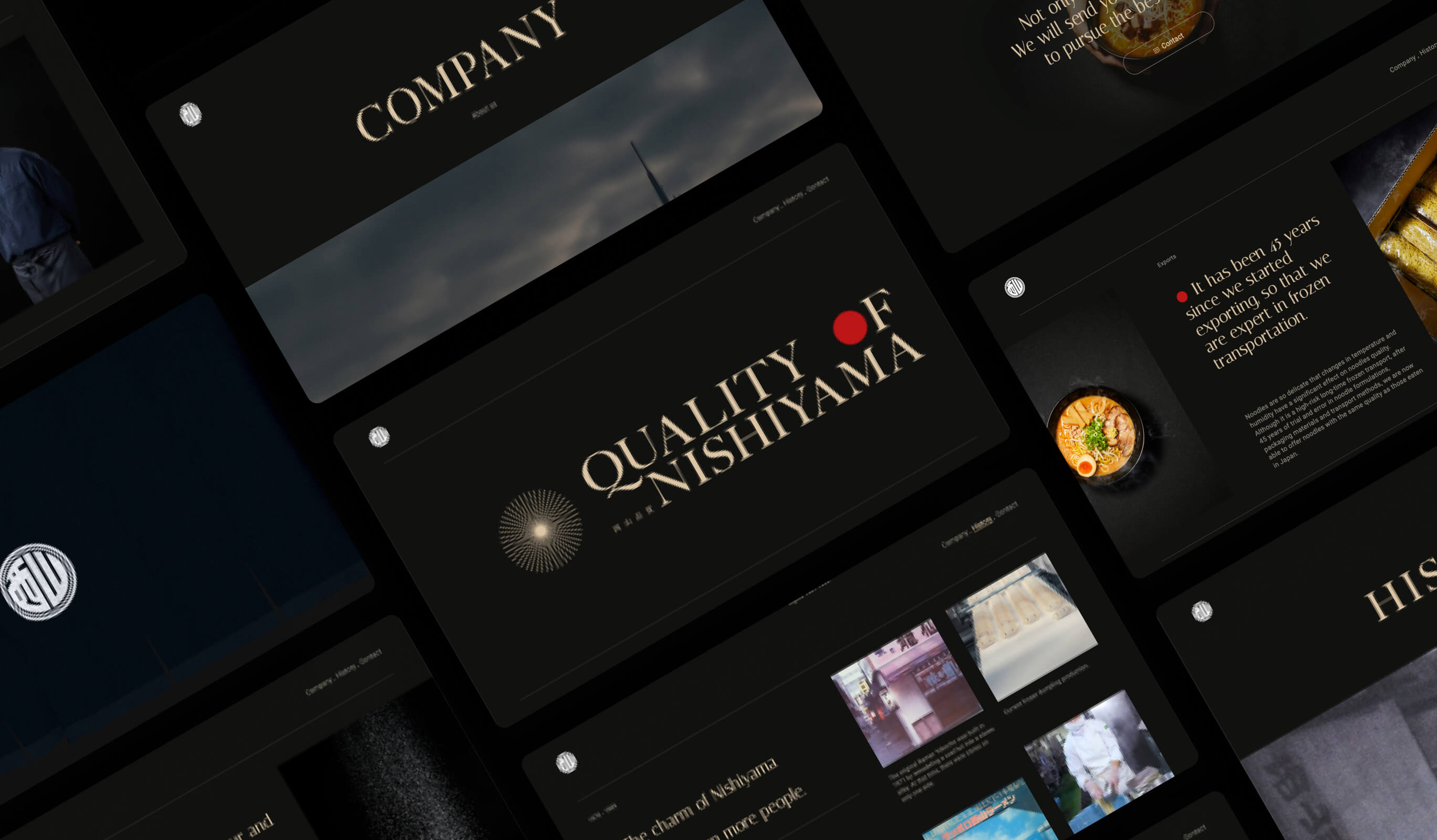 Awarded
Website of the Day — CSSDA
Project team
John Nishiyama

CSO / Copywriter

Masashi Fujiyoshi

Art Director / Designer

Kento Ishizuka

Designer

Junichi Nishiyama

Senior Interactive Designer

Takaaki Sato

Developer

Hiroaki Yasutomo

CTO / Technical Director

Mana Ohtake

Project Manager

Rei Yamamoto

Project Manager

Director of photography ,Photography