REALGATE Corporate Site
Client

REALGATE INC.
Role

Planning, Project Management, ArtDirection, Design, Development
Date

Sep 2021
Overview

Branding that expresses "being reborn".
We were in charge of the renewal of the corporate site for REALGATE INC, which develops projects for restoring old real estate.
REALGATE turns old, small and medium-sized real estate that tends to lose its competitive edge and individuality due to deterioration from aging, back into real estate that is highly profitable, by finding the individuality of each building, and providing a workplace with various specifications that fits the working style of recent years. The theme of "being reborn" has become appropriate branding for such a business as REALGATE.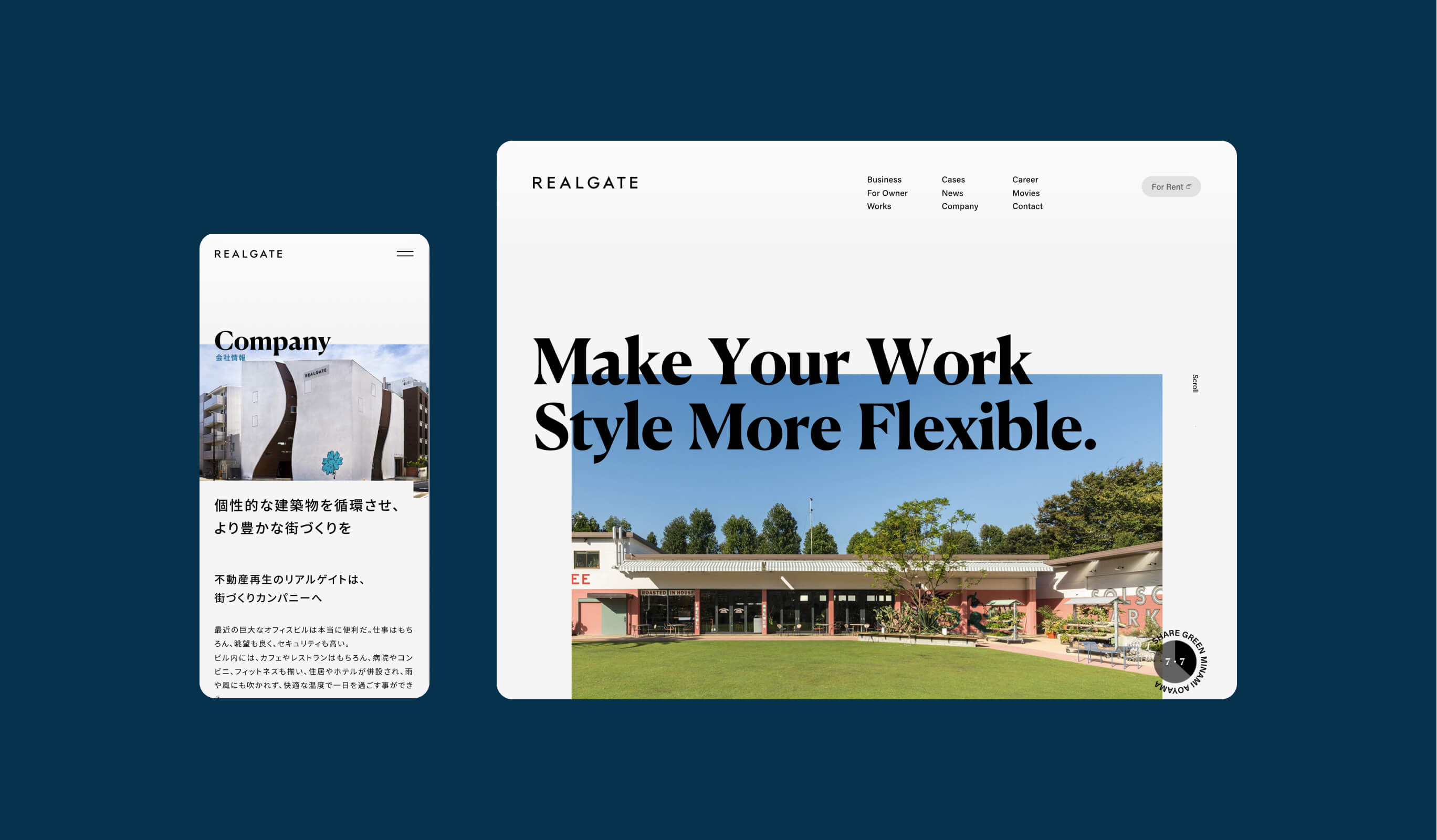 Insight

For a website that reaches both building owners and companies that want to move in.
REALGATE has a track record and expertise for developing, managing and operating various workplaces, and by restoring real estate so that it matches the needs of companies wishing to move in, it raises the value of even buildings that have gotten old leading to them becoming profitable. We aimed to create a website that would make the value provided by REALGATE appealing to both owners, who are worried about the building's deterioration from aging and how to utilize them, and companies, who want to move into an office that suits their new way of working.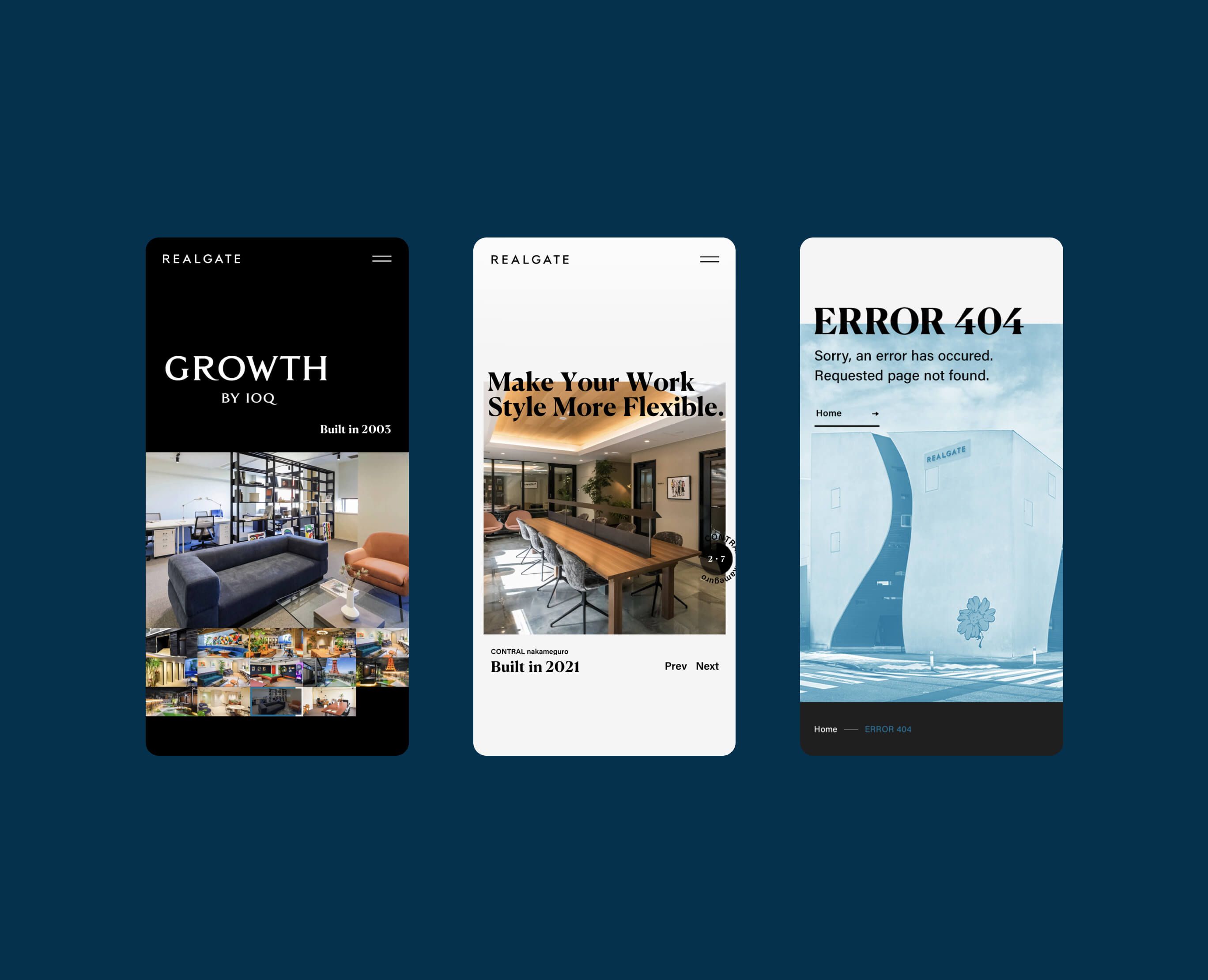 Idea

Experience "being reborn" with the website.
On the website, information such as the state of the property, and how it was used before being restored is deliberately posted. These are scattered throughout the layout to make the appearance of it being reborn after having being restored relatively more attractive, by the user's actions, such as when hovering over something with the mouse. It expresses the idea that the old building will be reborn as something even more valuable, by the handiwork of REALGATE. In addition, the theme color for each building can be set on the page for achievements, and is devised to express the "individuality of the building", that REALGATE values.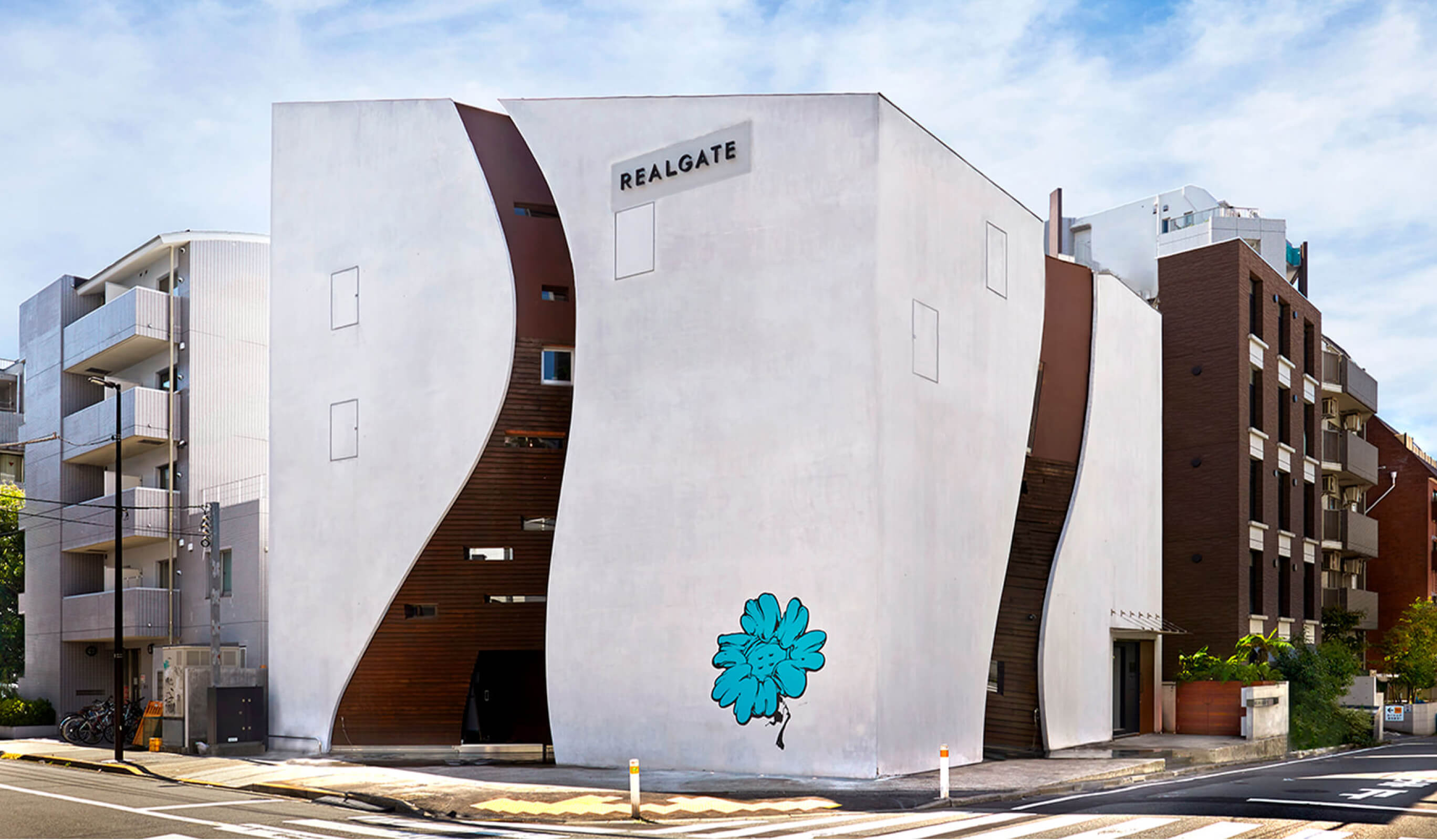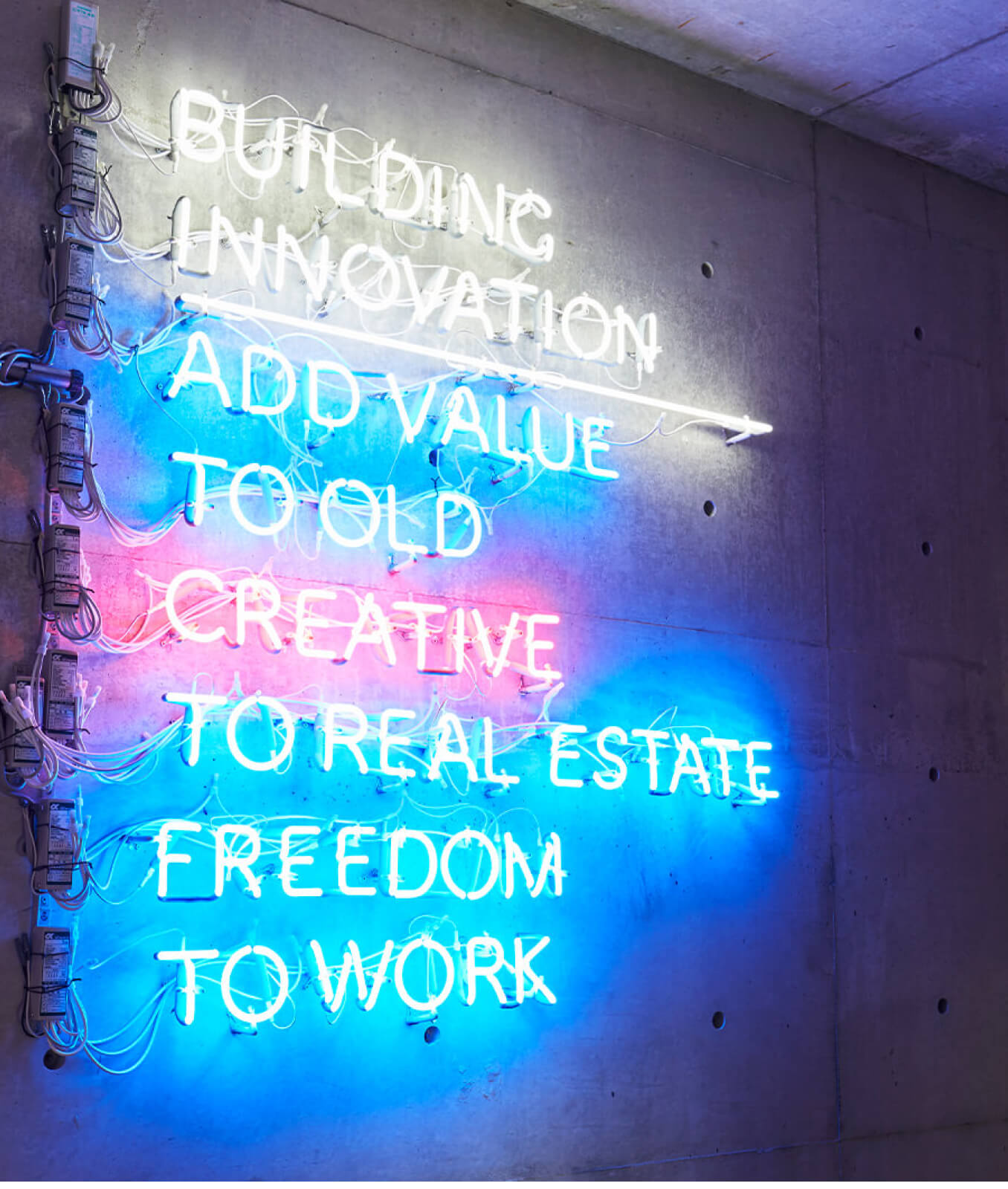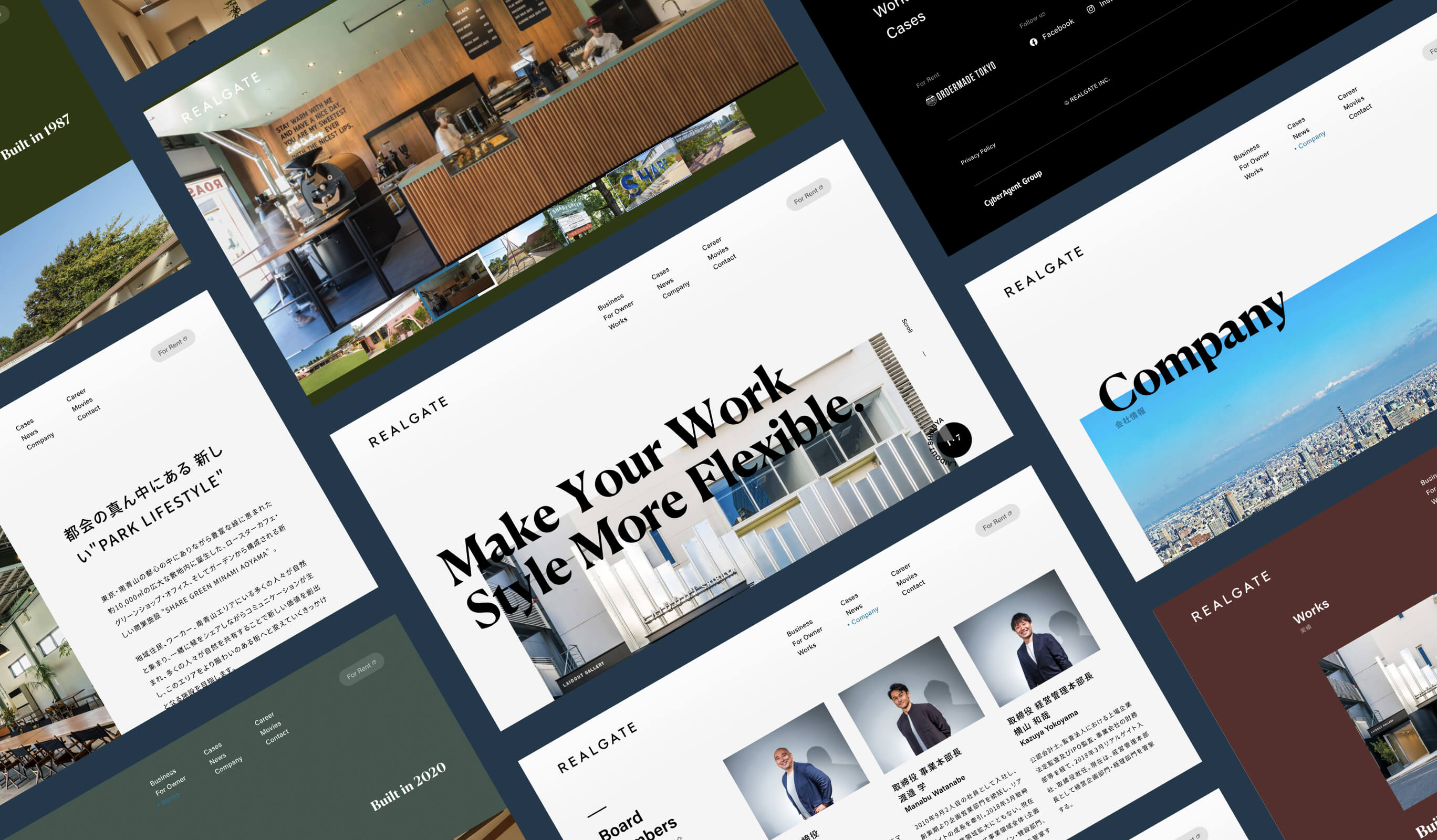 Project team
Masaya Yamamoto

COO / Creative Director

John Nishiyama

CSO / Copywriter

Serika Ikurumi

Front-end Developer

Takaaki Sato

Developer

Wongeun Heo

Senior Interactive Designer

Gen Shibano

Project Manager

Art Director, Designer