PATHFINDER Branding
Client

AOI TYO Holdings Inc. Pathfinder Room
Role

ArtDirection, Design, Development
Date

Jun 2018
Overview

Designing an attitude to face questions that have no answers.
We were in charge of brand design for PATHFINDER, an R&D team that exists within AOI TYO Holdings. As expressed in the name "PATHFINDER," we devised a brand image inspired by the image of activities like space exploration, where there is a mission with no known answers.
The logomark took its motif from the mission patch, and the logotype was created using a custom font. Although no specific visuals exist, the logomark, logotype, and coloring express the brand's worldview, and have expanded to be used on a variety of equipment, including business cards, stickers, letterheads, and websites.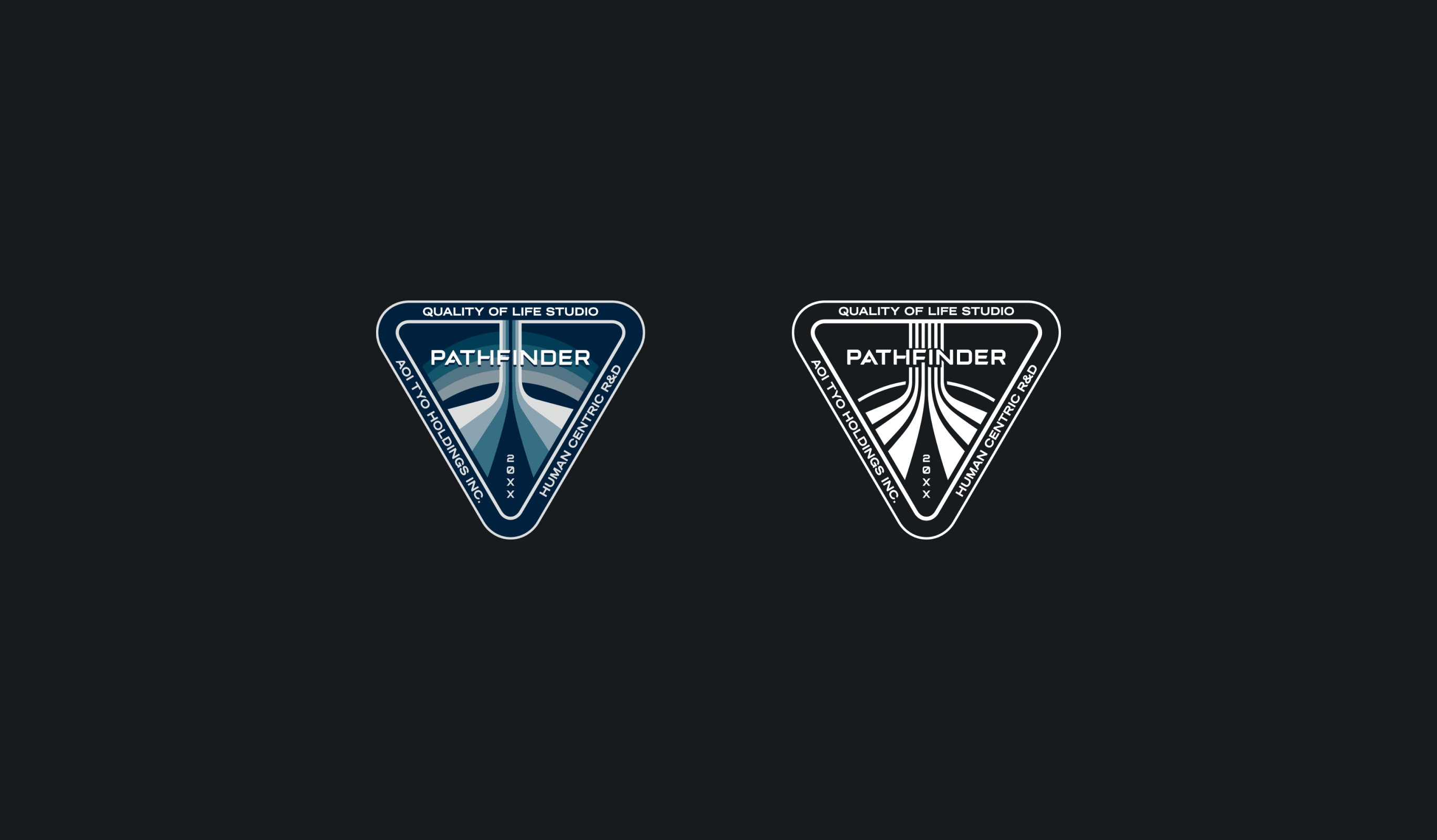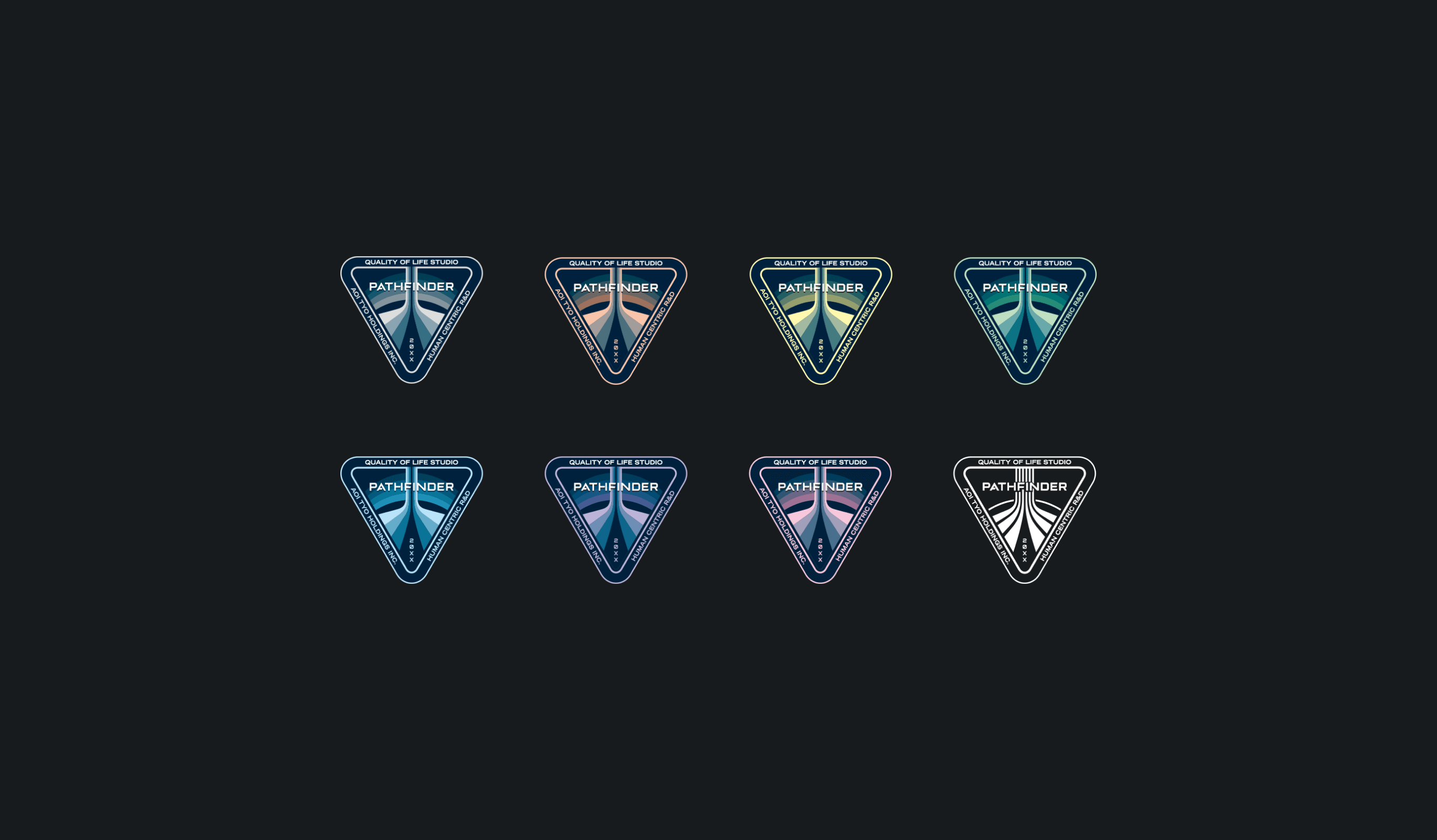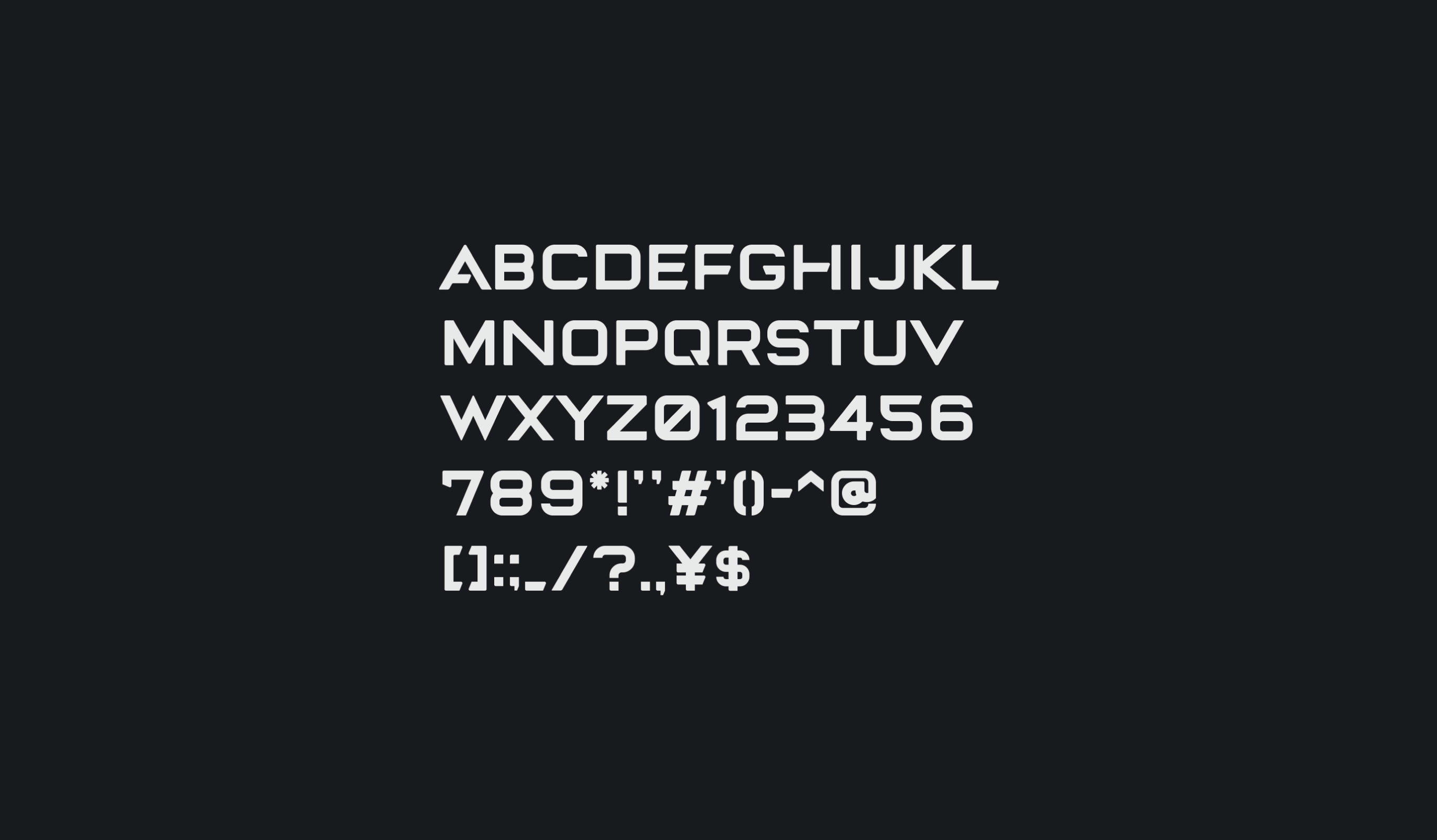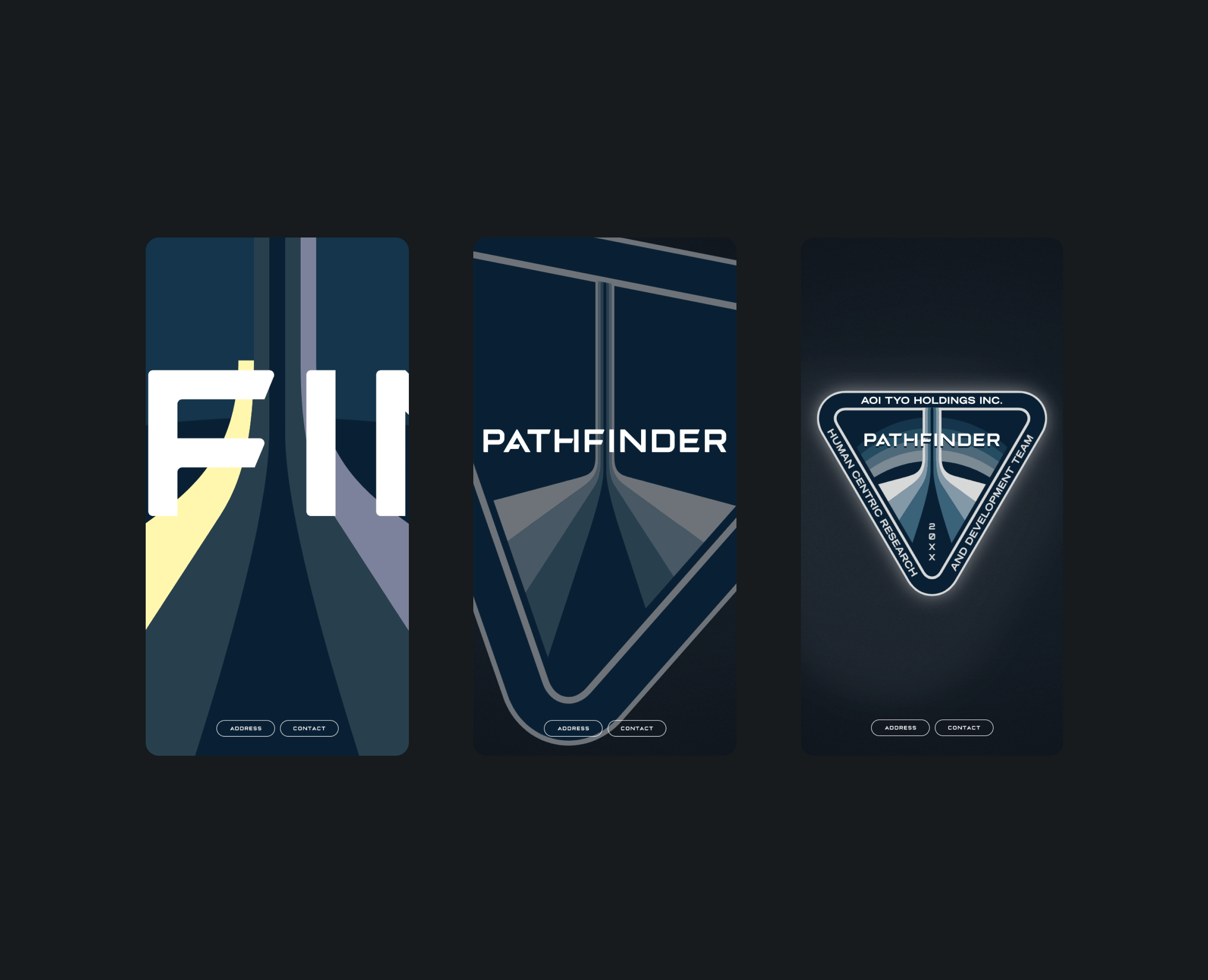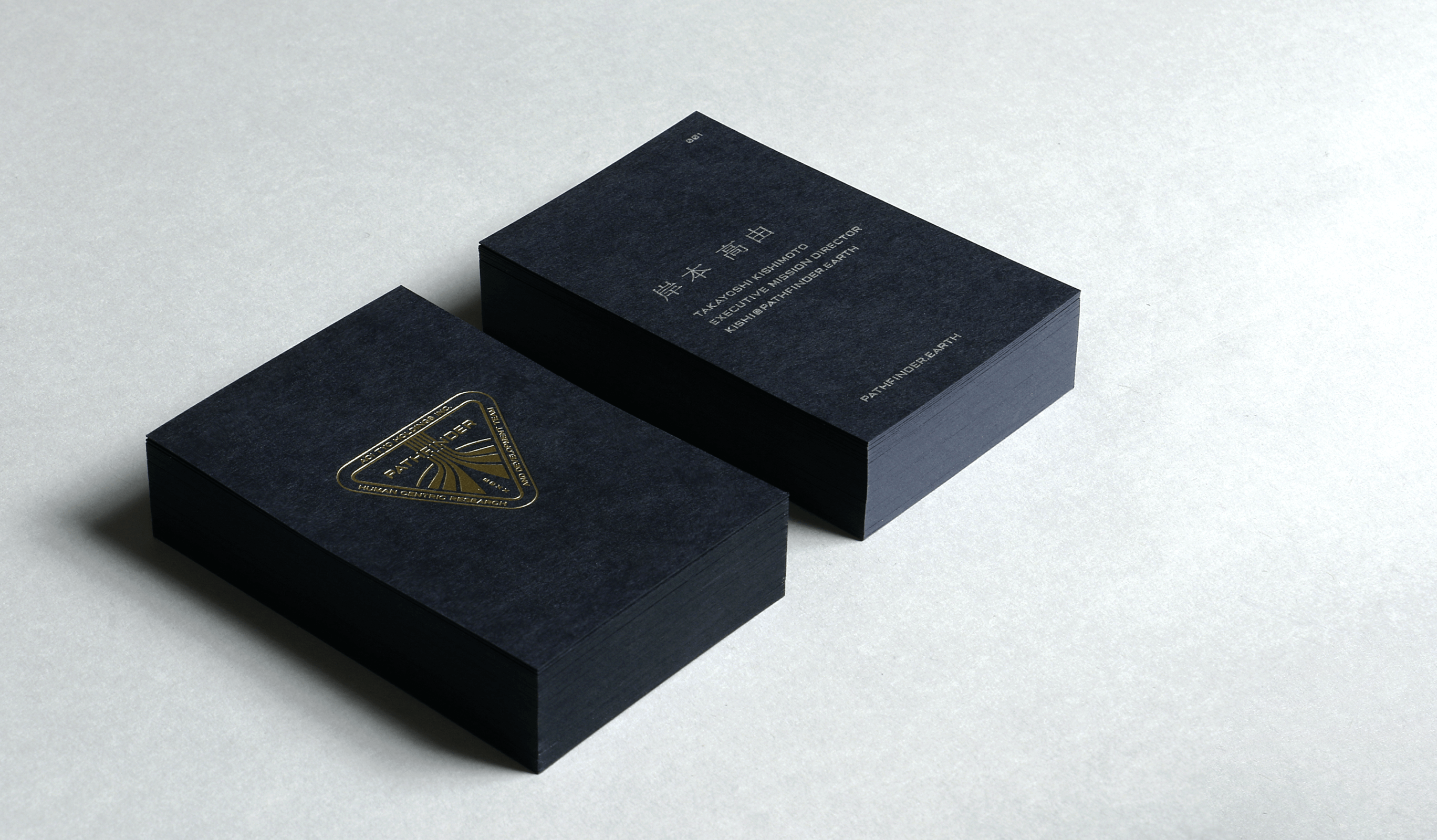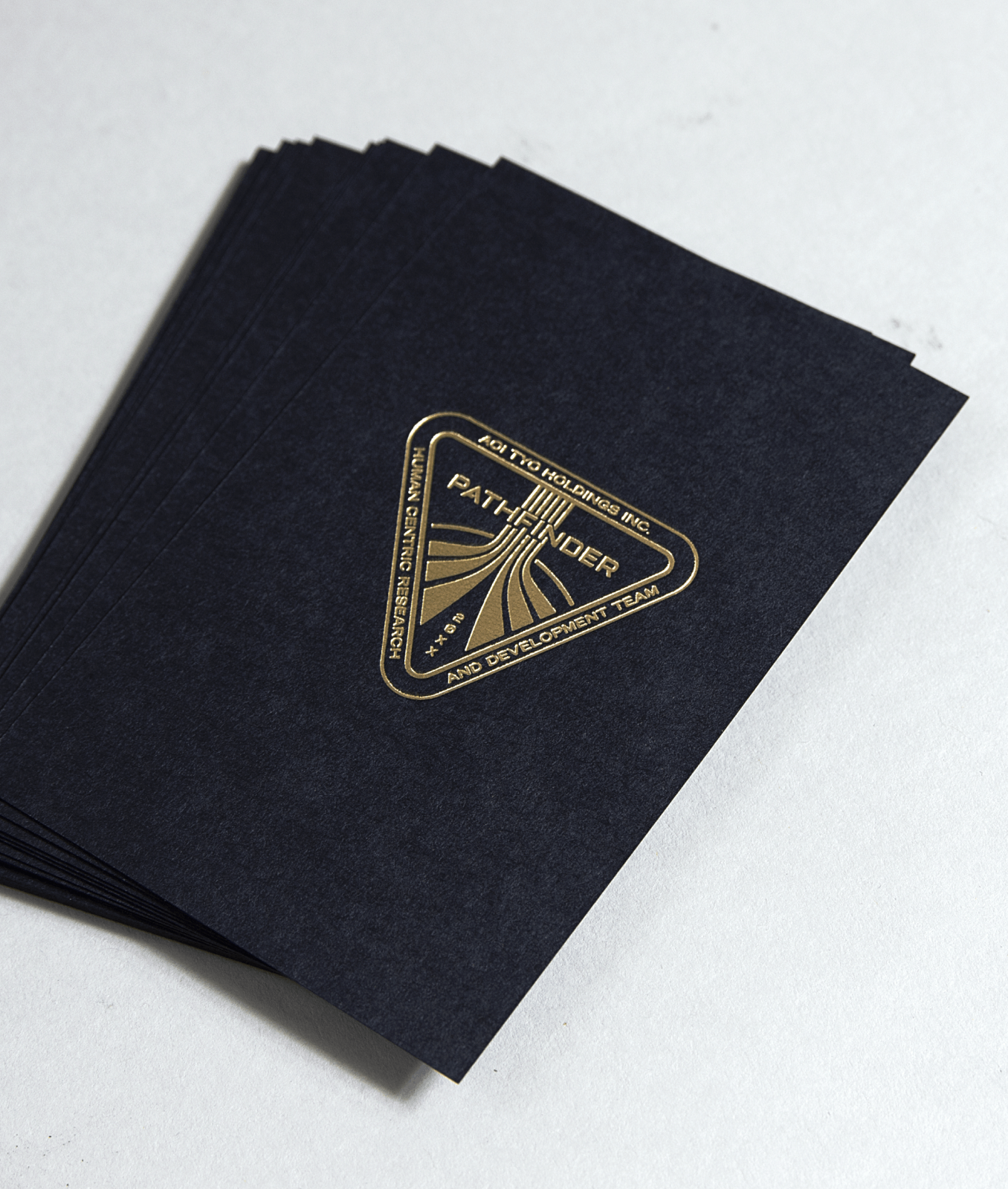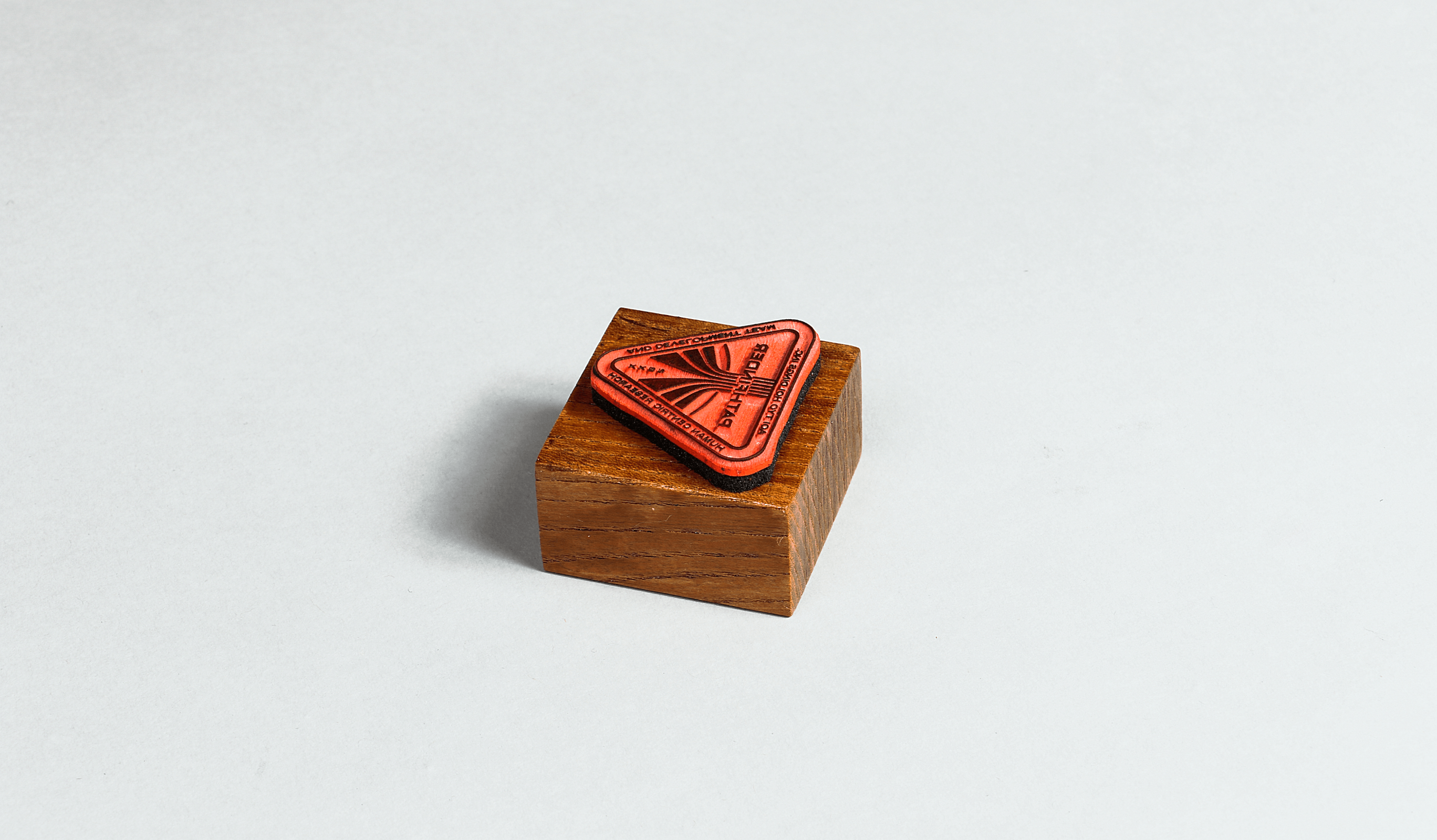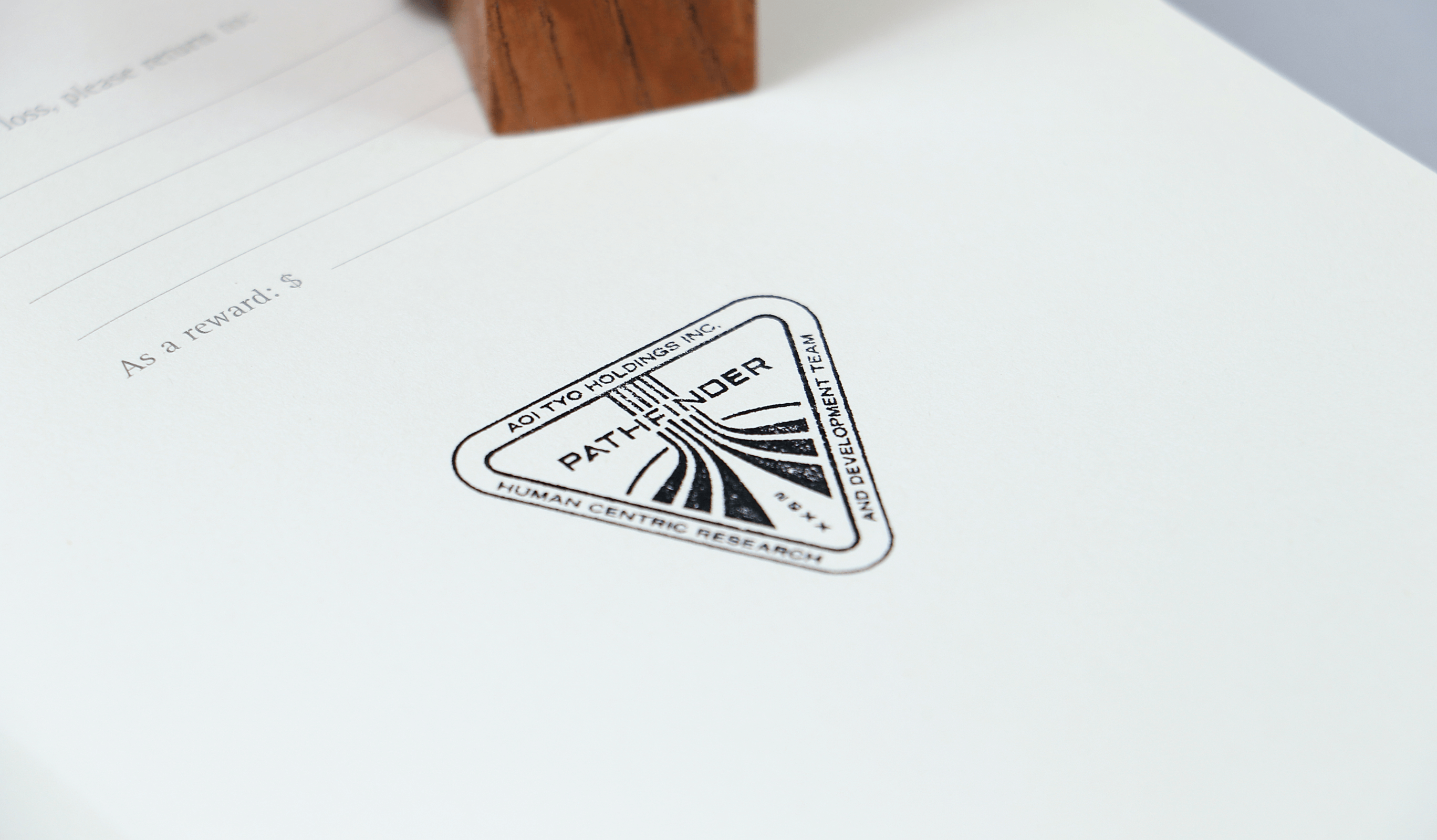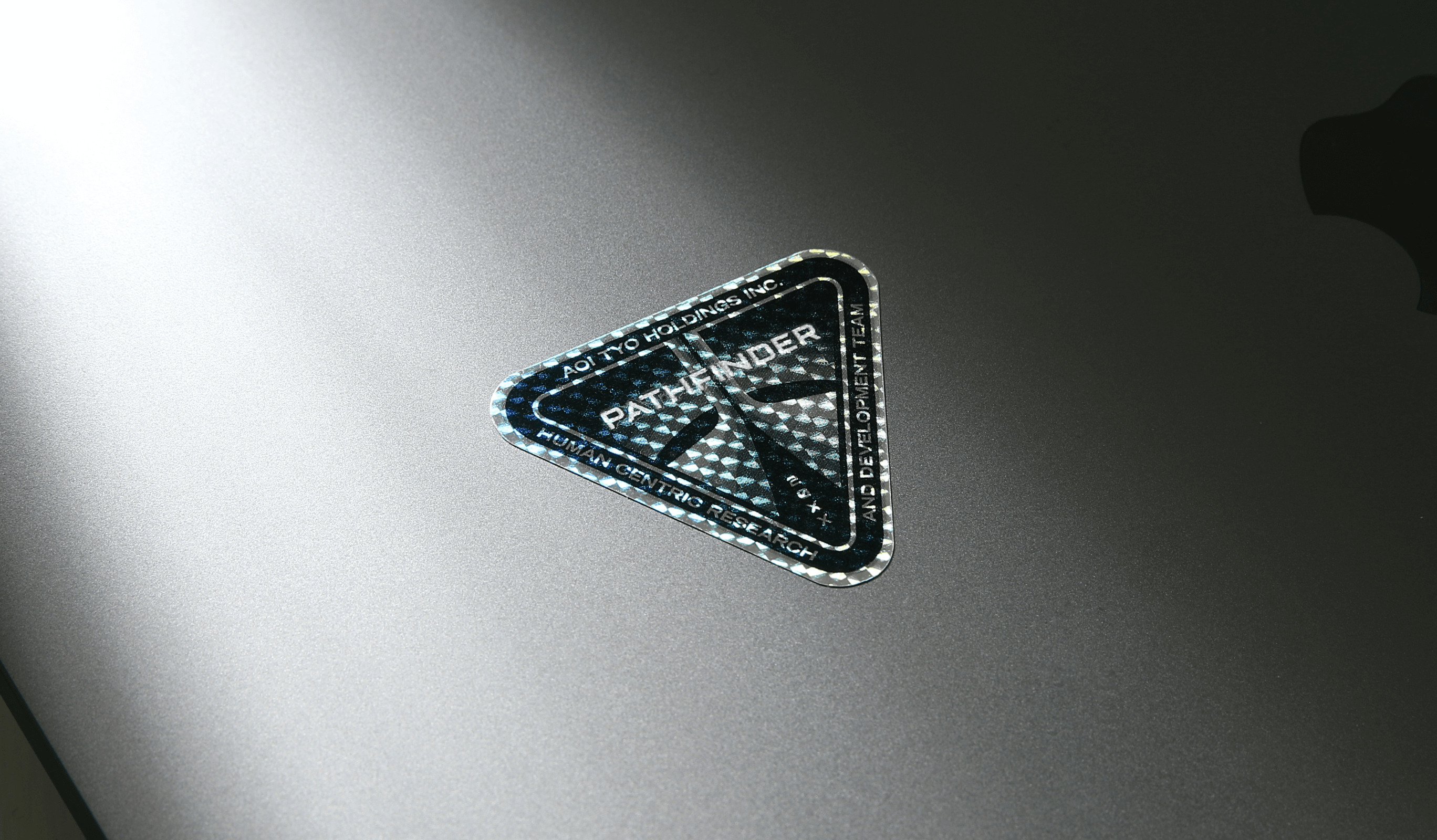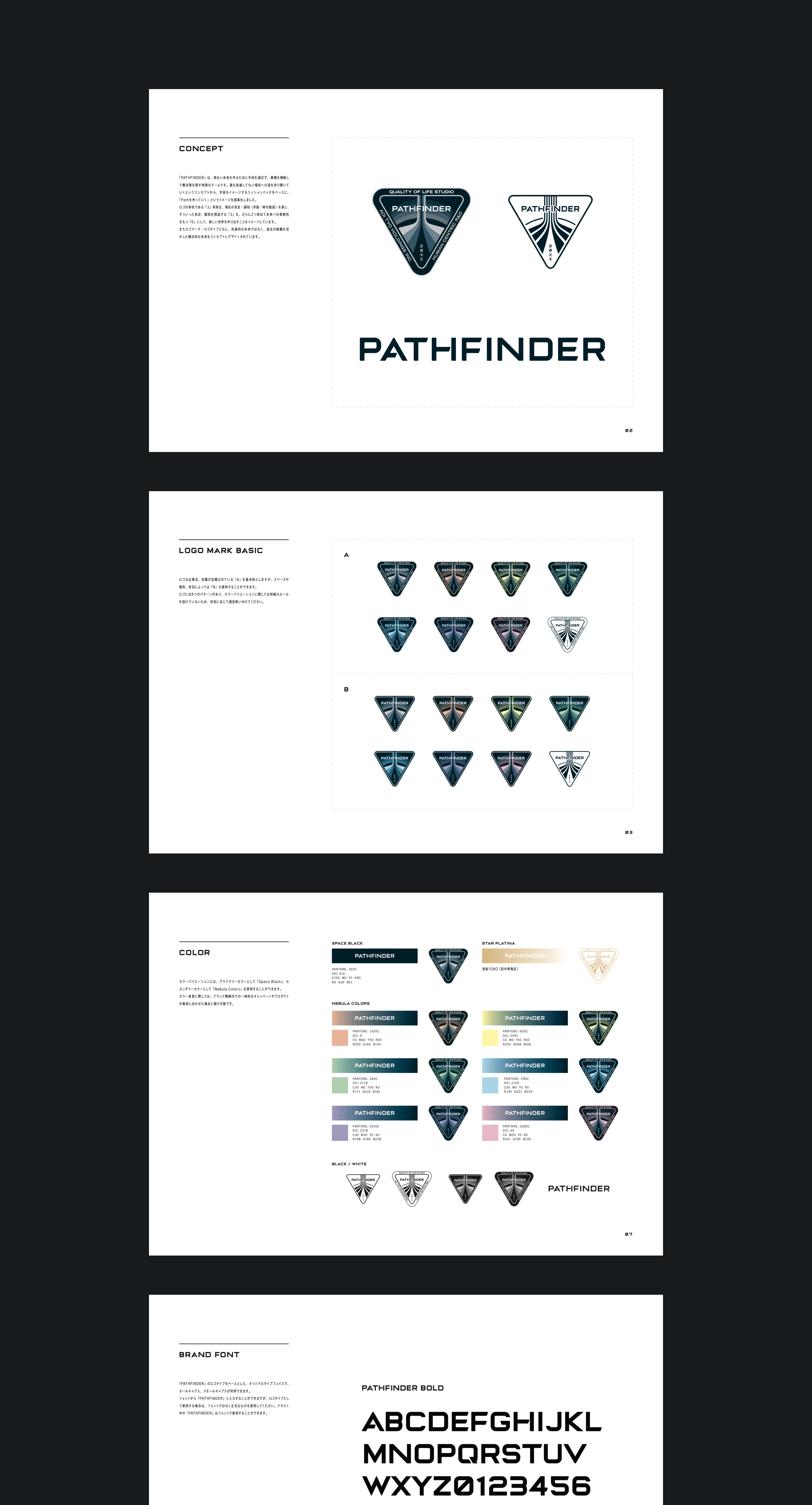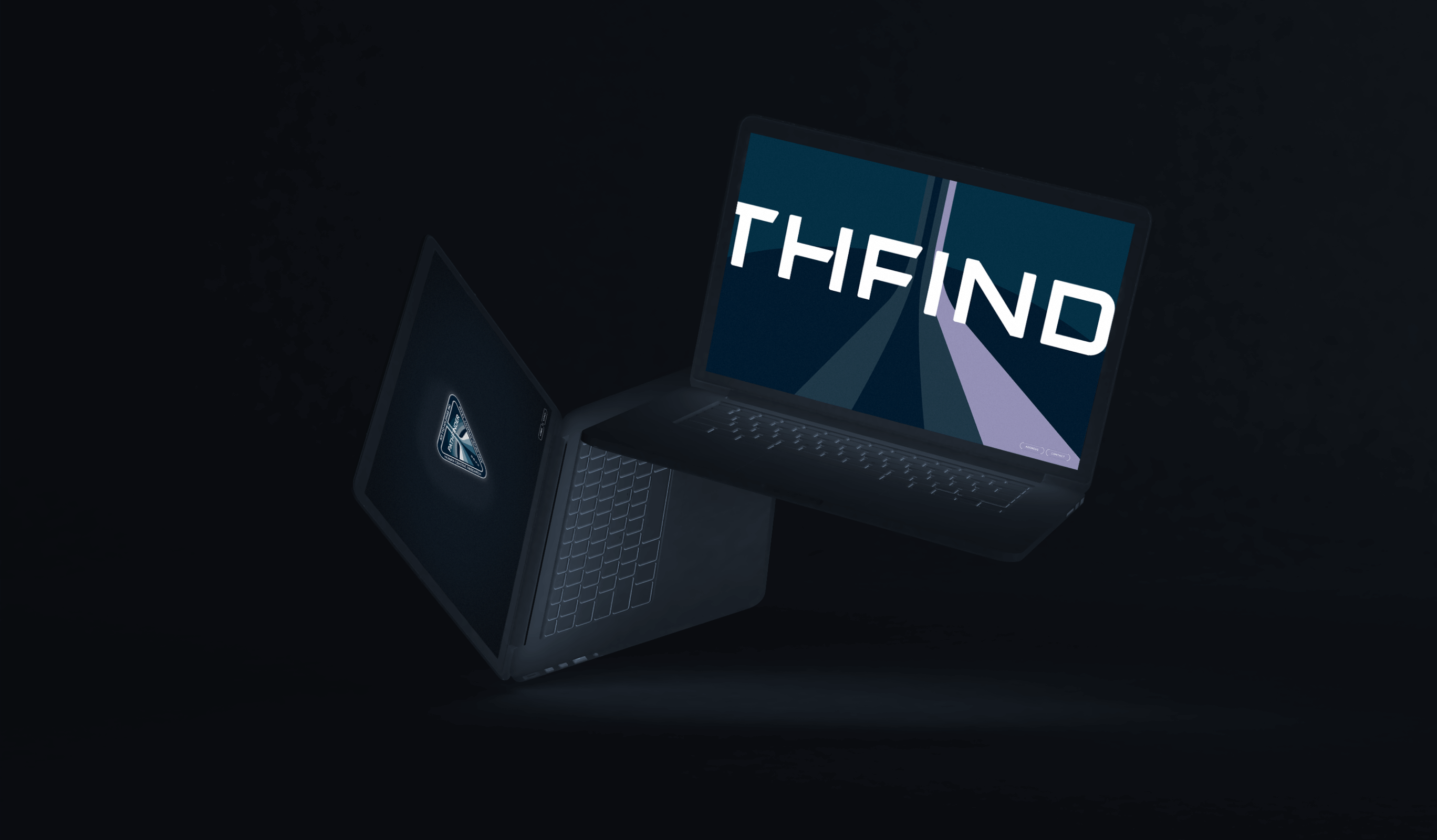 Project team
Masashi Fujiyoshi

Art Director / Designer

Ryohei Kamada

COO / CDO / Art Director

Junichi Nishiyama

Senior Interactive Designer

Keitaro Suzuki

Design Director,Designer

Noboru Oikawa

Designer

Roming

Designer