vakel Branding
Client

LARGO Inc.
Role

Planning, Copy, Writing, Project Management, ArtDirection, Design, Development
Date

Mar 2021
Overview

Exploring the Concept of a New Brand Through Potential Customers.
Largo, Inc., an interior finishing, store design, and design company, launched a new brand's secondary line, and we were in charge of creating the brand's naming, logo, and service website.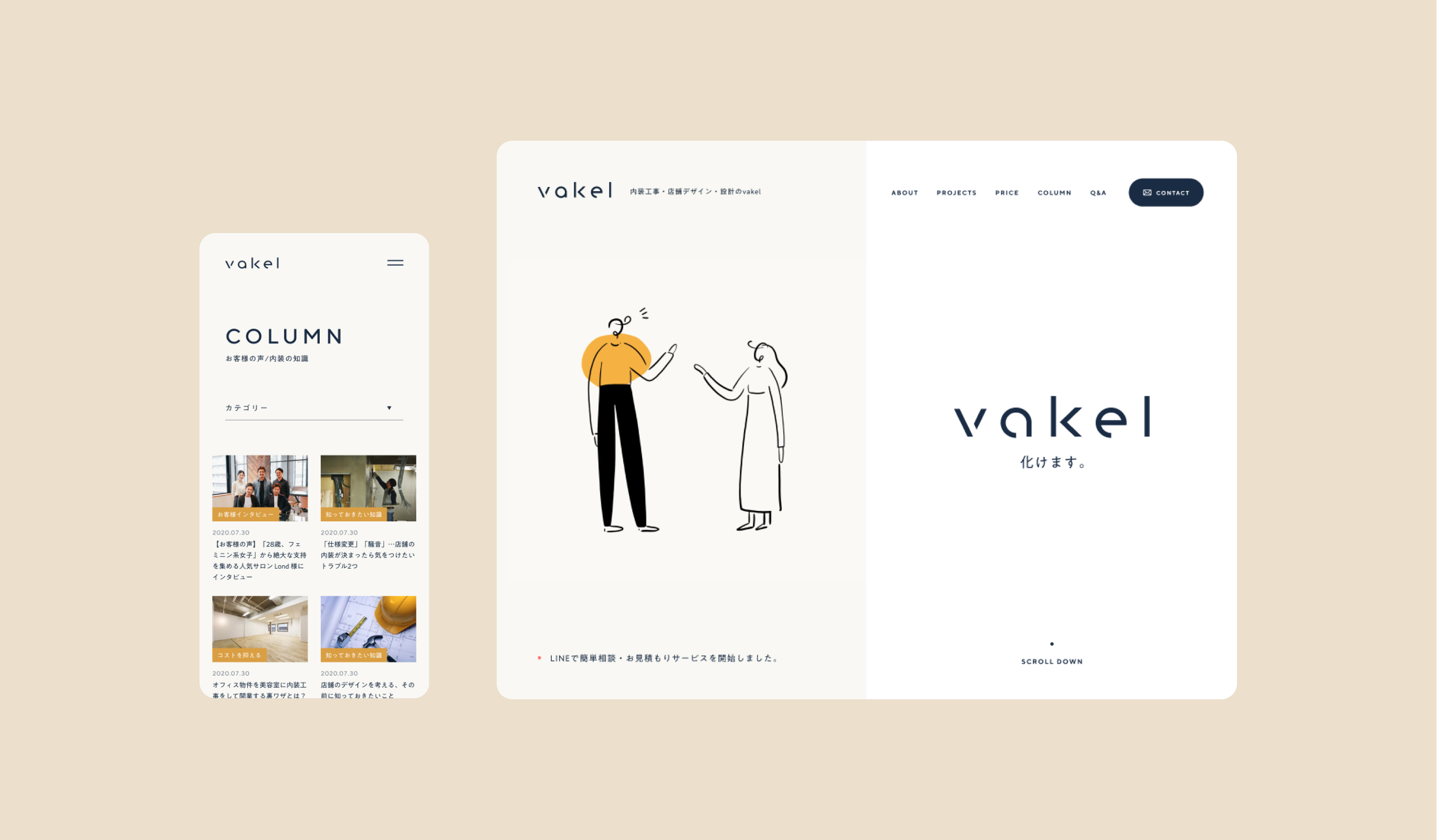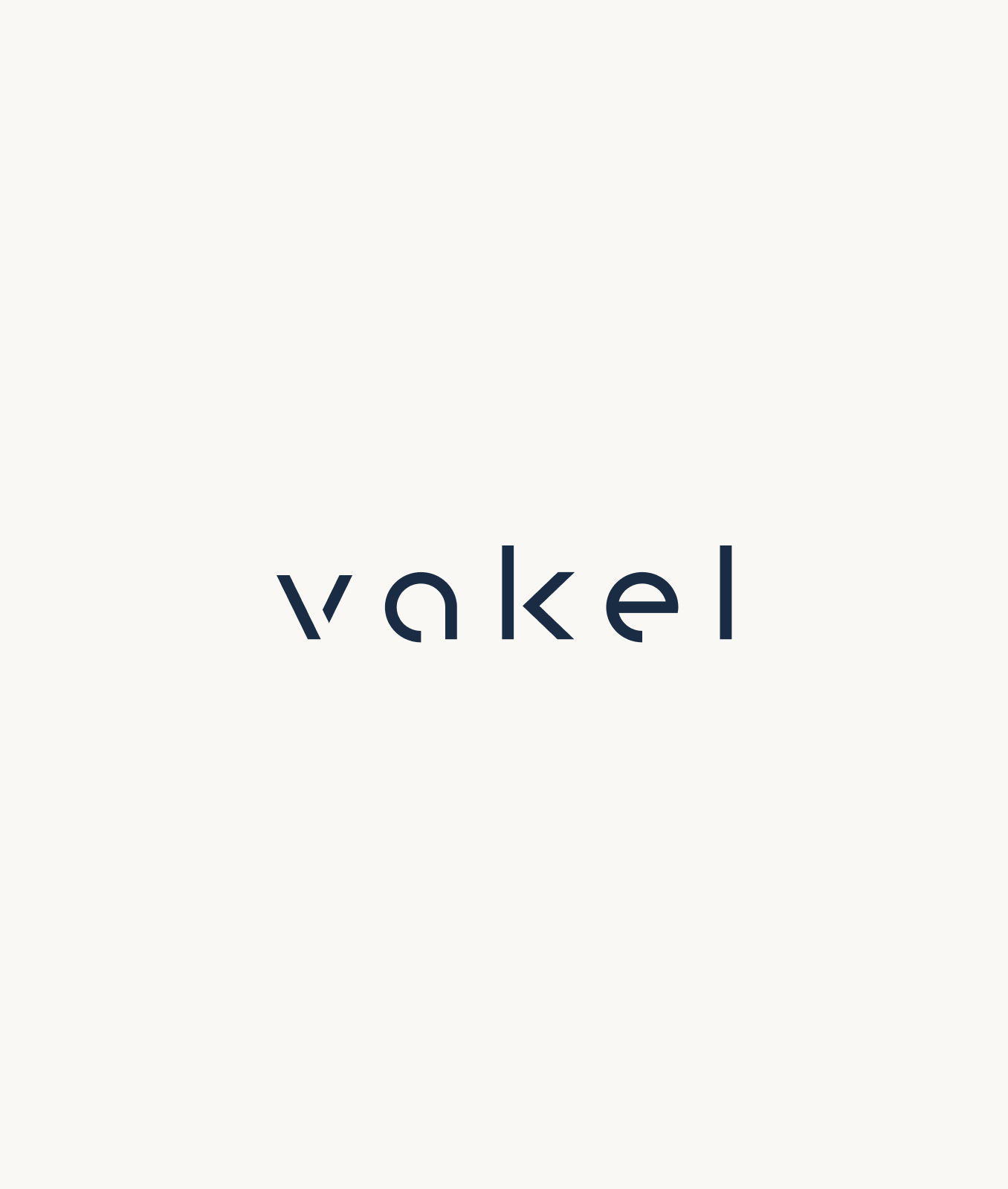 Insight

Delivering a Sense of Security Backed by a Solid Track Record.
The main feature of this secondary line is that it adopts a relatively inexpensive flat-rate system, which is rare in the interior finishing industry. With an easy-to-understand fee structure, the branding was required to make customers who do not know much about interior finishing work feel comfortable placing an order. At the same time, it was also important to emphasize the reliability of LARGO's accumulated know-how and its uncompromising quality, even at a low price.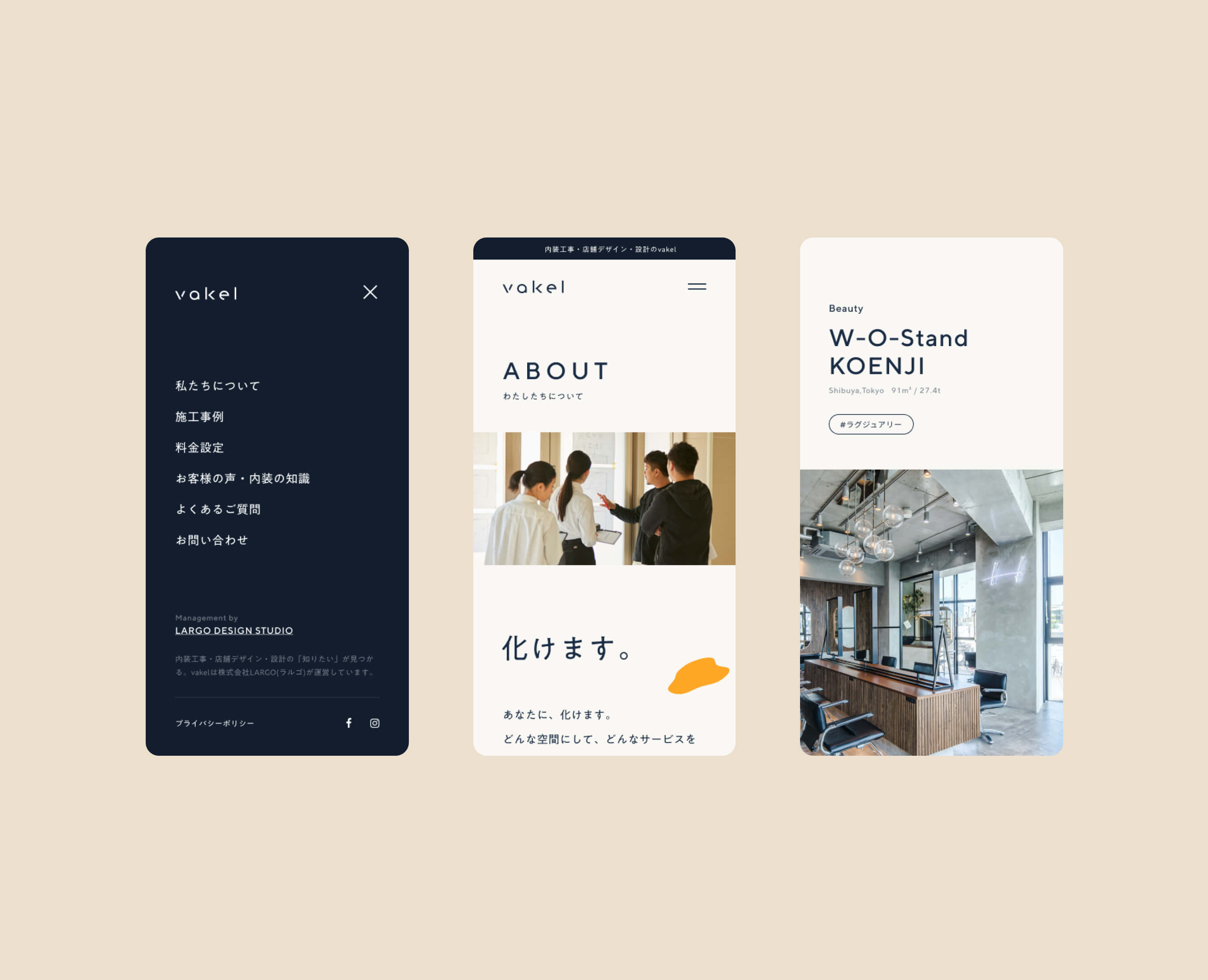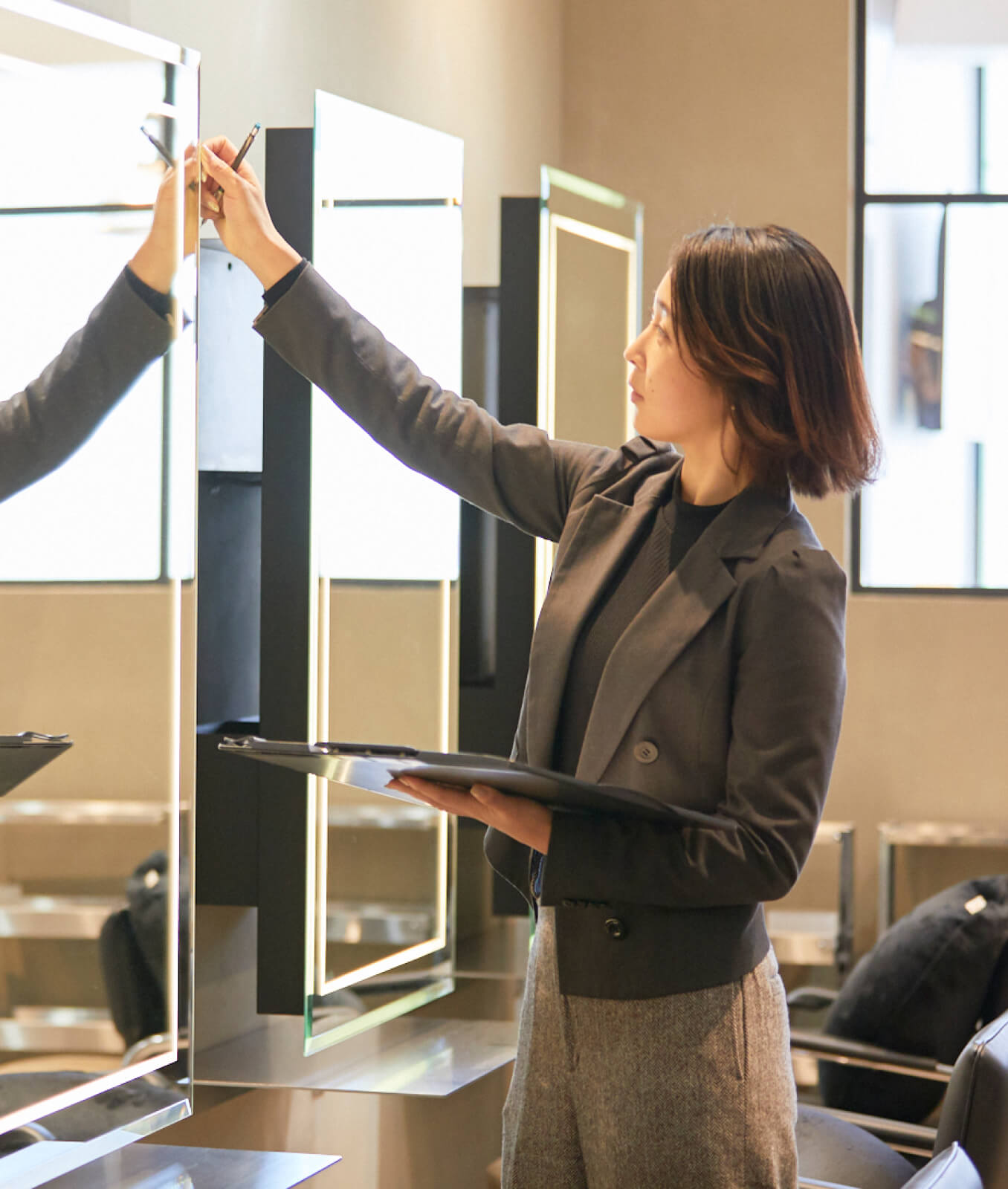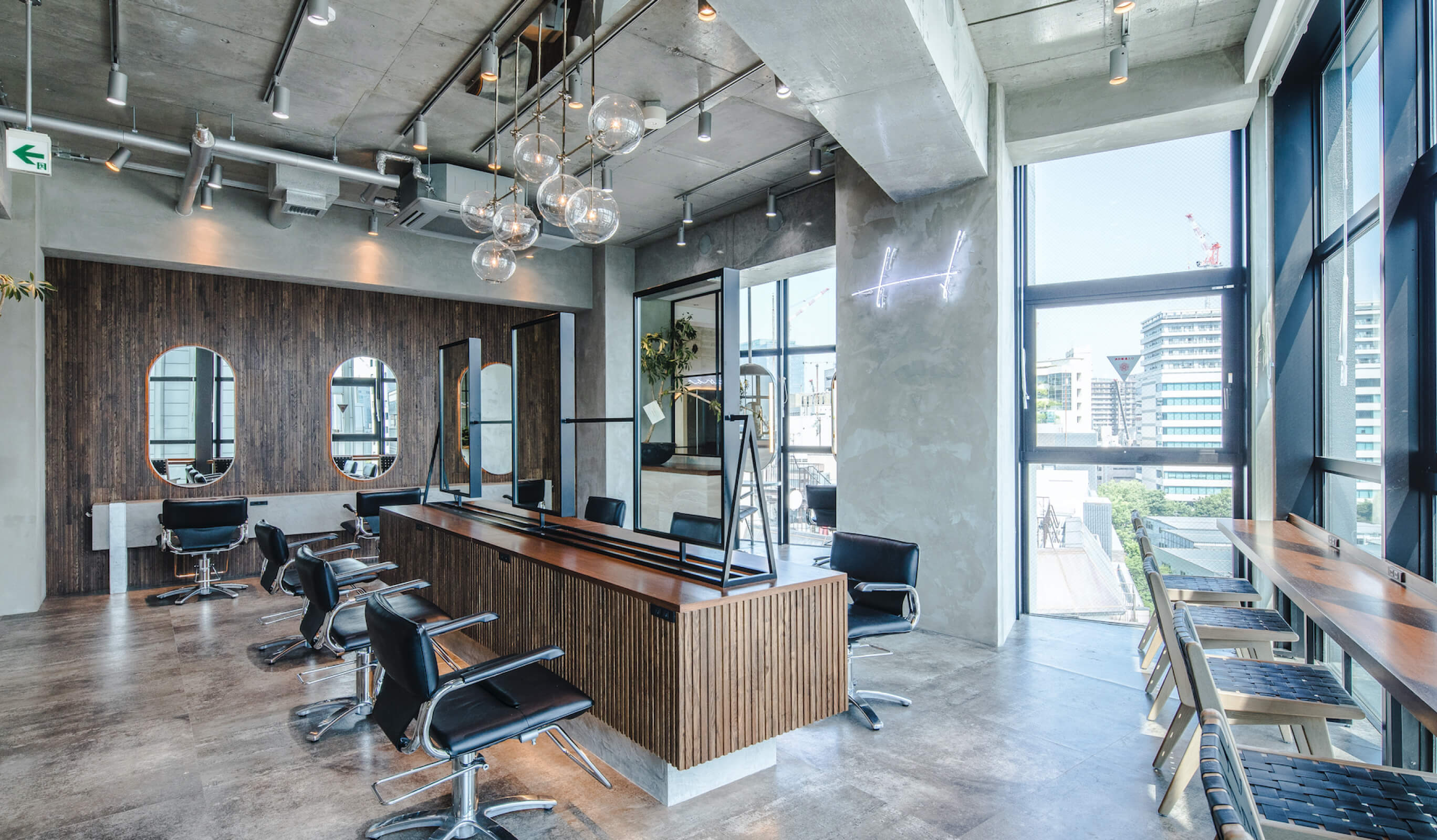 Idea

Expression of a Consistent Message from the Brand Name to a Particular Motion.
The brand name "vakel" has two meanings: to transform and have the same perspective as the customer and transform an empty space into an appealing one. In addition, the buttons, global navigation, and rectangular areas of the website have gimmicks that freely transform the shapes and backgrounds by hovering or scrolling (when viewed on a PC, compatible browsers only). At first glance, they look like standard objects, but how they change shape or are molded by simple actions makes the "transformation" look even more impressive.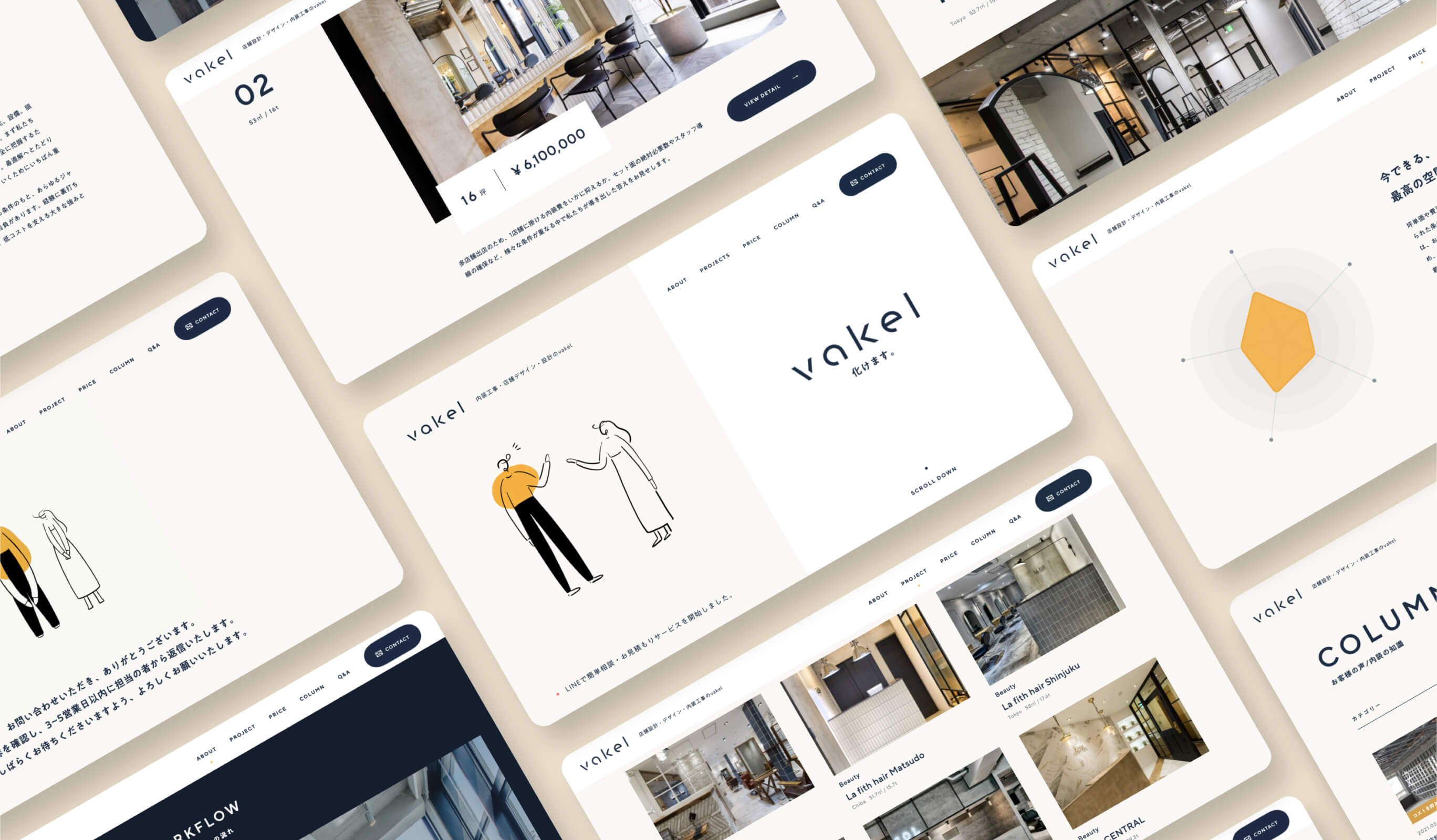 Project team
Takuma Kato

CEO / Producer

John Nishiyama

CSO / Copywriter

Ryohei Kamada

COO / CDO / Art Director

Takaaki Sato

Developer

Yuhei Yasuda

Front-End Developer

Wongeun Heo

Senior Interactive Designer

Gen Shibano

Project Manager

Photographer

Animation Movie Director, Illustlator

Onogi Junichi(KJ PRODUCTION Co.,Ltd.)

Back-end Developer

SEO Specialist