Benesse's action on sustainability from Benesse (well-being)
Client

Benesse Holdings, Inc.
Role

Planning, Copy, Project Management
Date

Mar 2022
Overview

Conveying "Benesse" Intuitively.
"Towards a Sustainable Society from Benesse" is a website that provides information on the ongoing endeavors of the Benesse Group towards the development of a sustainable society.
We carried out a complete overhaul of the site. We were in charge of concept design, copywriting, art direction, and design, with the aim of creating a site that not only communicates all their endeavors in an easy-to-understand manner, but also allows the visitor to intuitively sense the overall passion in their activities.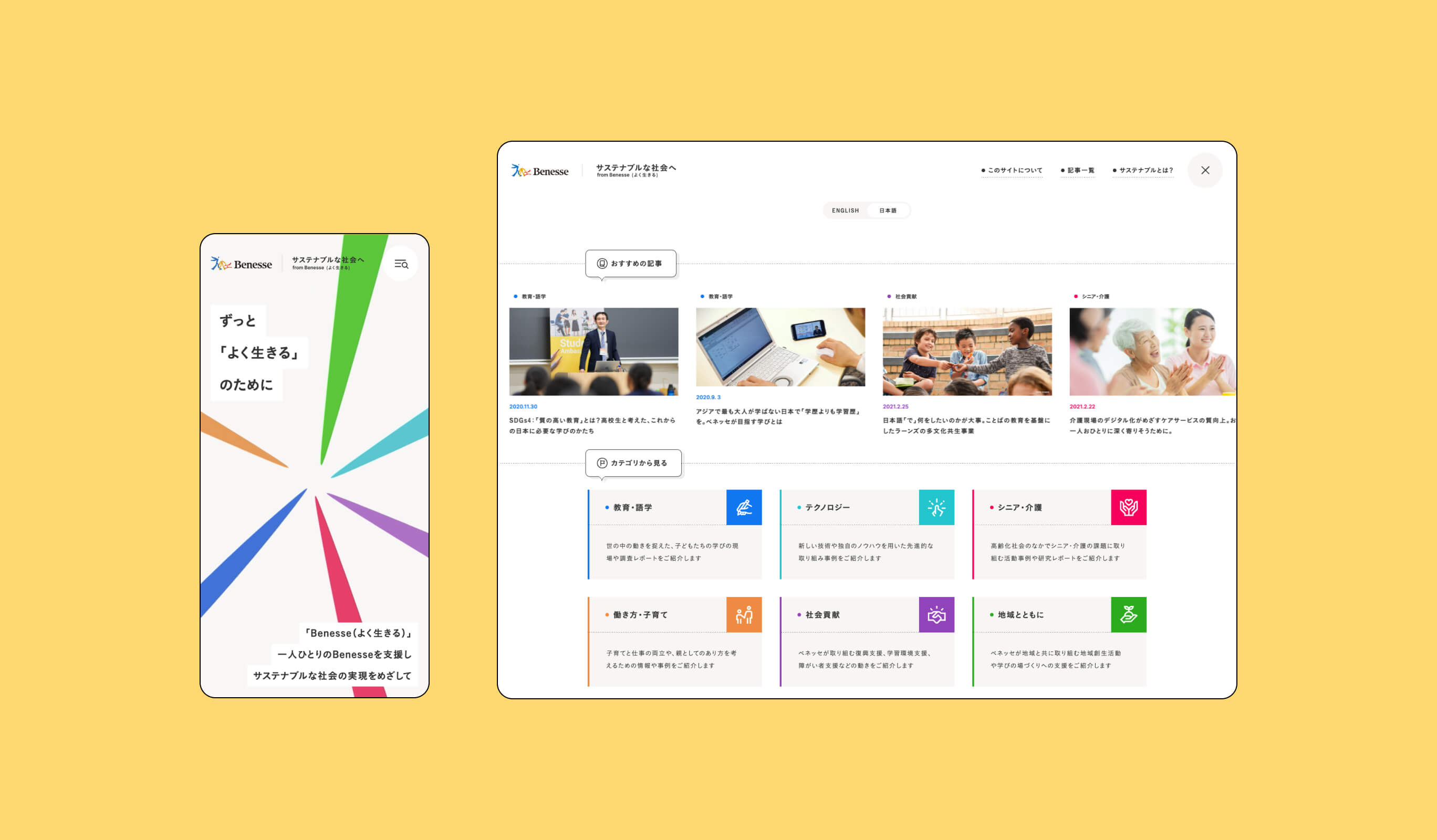 Insight

Exploring the concept of "Benesse" and its origins.
We began by trying to understand what is meant by "Benesse". Why was the idea born? And what kind of activities have been carried out so far?
We examined it from many different angles such as thought, history, outlook, working people, etc, in order to deepen our understanding of the concept. The theme of all the creative work was how to convey their attitude of "thinking with people at the center, caring for them, and constantly asking what they can do.
Idea

Expressing "curiosity wrapped in compassion".
Based on these themes, we created animations and overall design tones that intuitively convey a sense of "Benesse", aiming to create an atmosphere of people's thoughtfulness, devotion, and kindness. Our goal was for visitors to the site to get an impression of a positive worldview.
Additionally, "empty space" is used intentionally throughout the site as a motif. These are "blank canvases" where the visitors can project their own conceptions of "Benesse".
We want visitors to find themselves asking, "What does Benesse mean for me?" and, "Is there more I could do for someone else's "Benesse"?"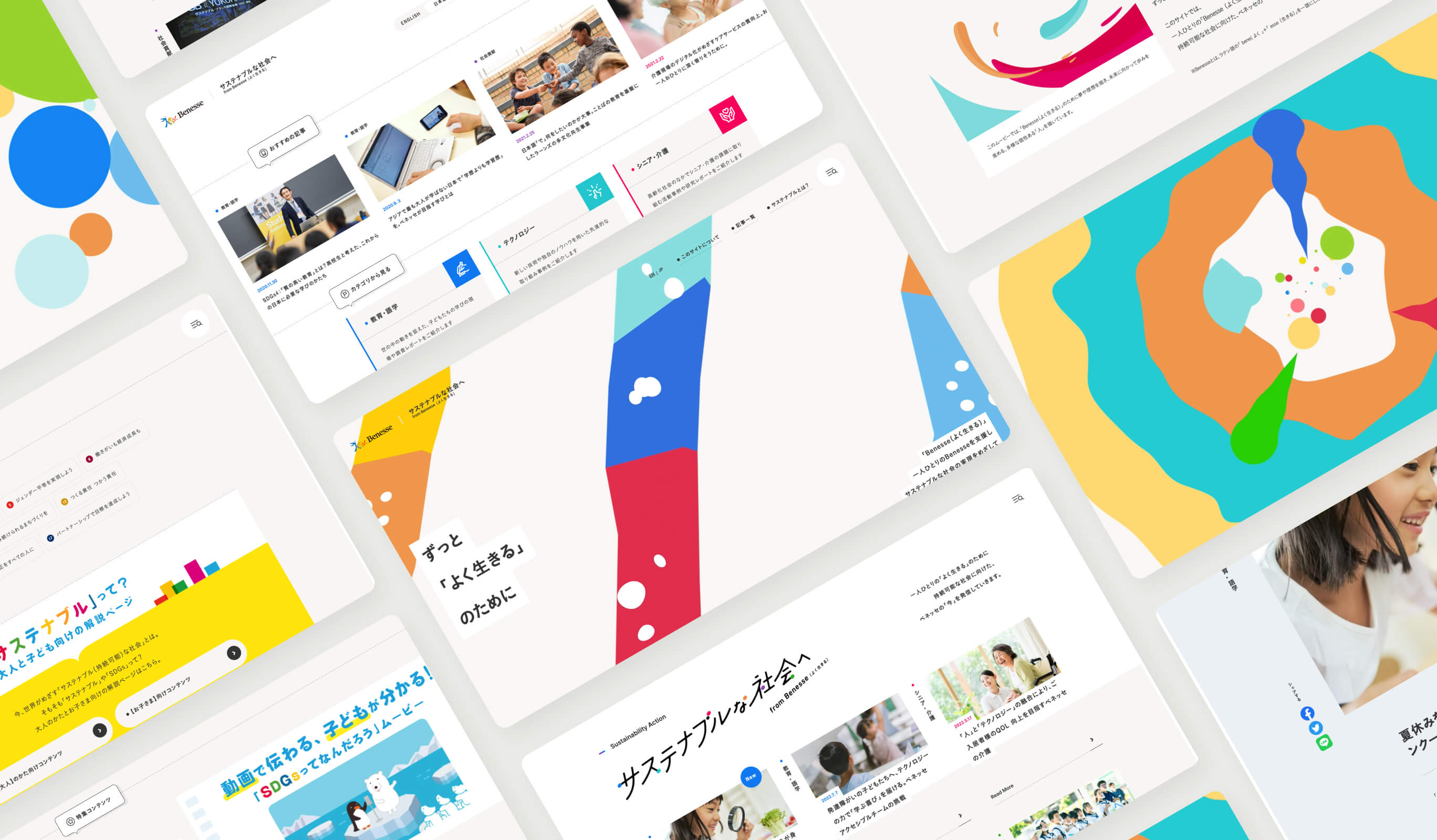 Project team
Dada Okada

Account Planner

Wataru Urakawa

Senior Planner

Mana Ohtake

Project Manager

Hidetoshi Hara (Sunny.)

Art Director ,Designer

Shuji Hirai (dep Management)

Video

SAL

Front-end Developer