DENSO BrandSite,Digital Signage
Client

DENSO CORPORATION
Role

Planning, Project Management, ArtDirection, Design, Development
Data

May 2017
Overview

Brand website & digital signage
Since 2017, we have supported Denso Corporation in the production of their website and digital signage. We provide creativity that maximizes the company's brand elements while further expanding its worldview.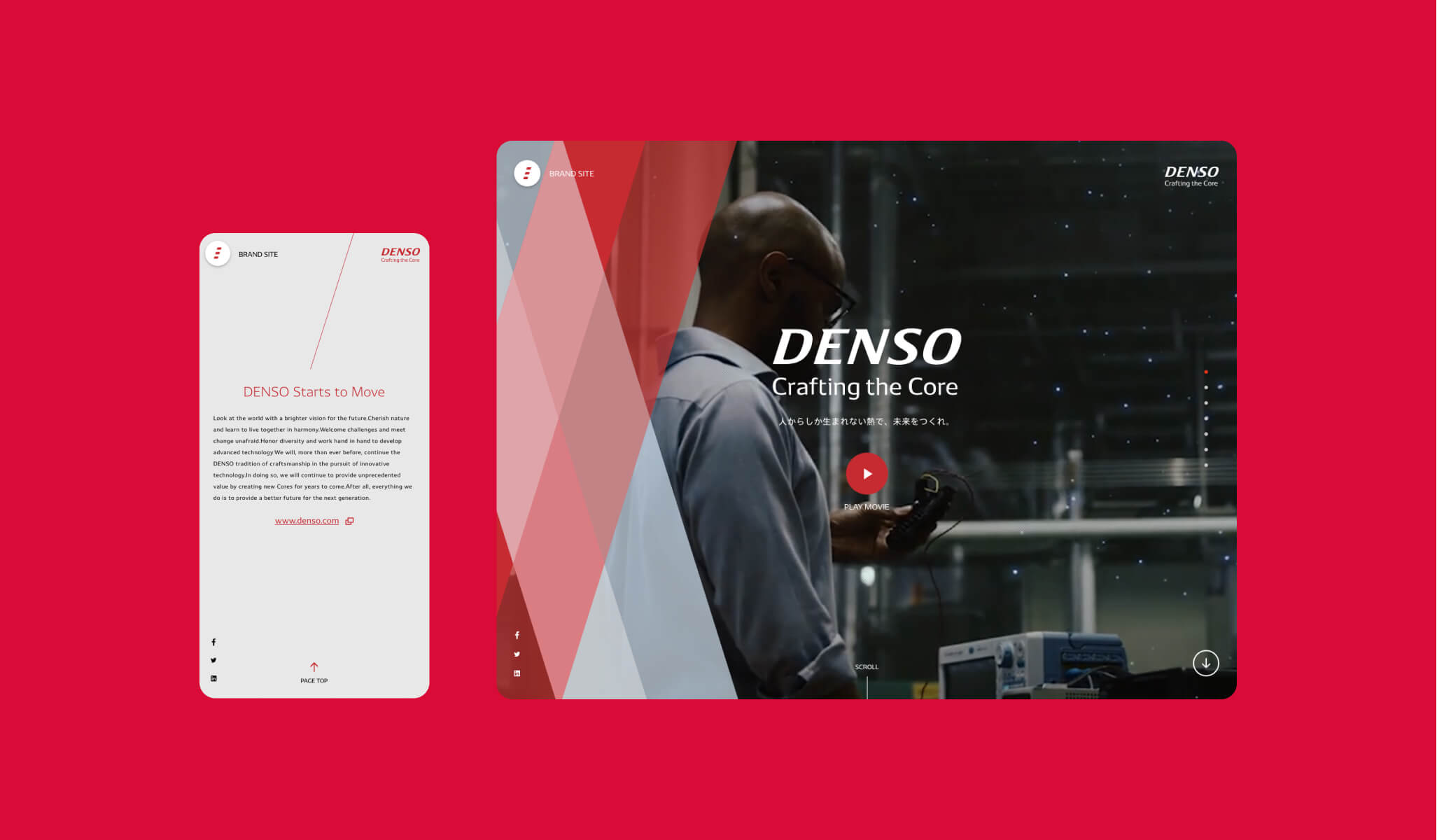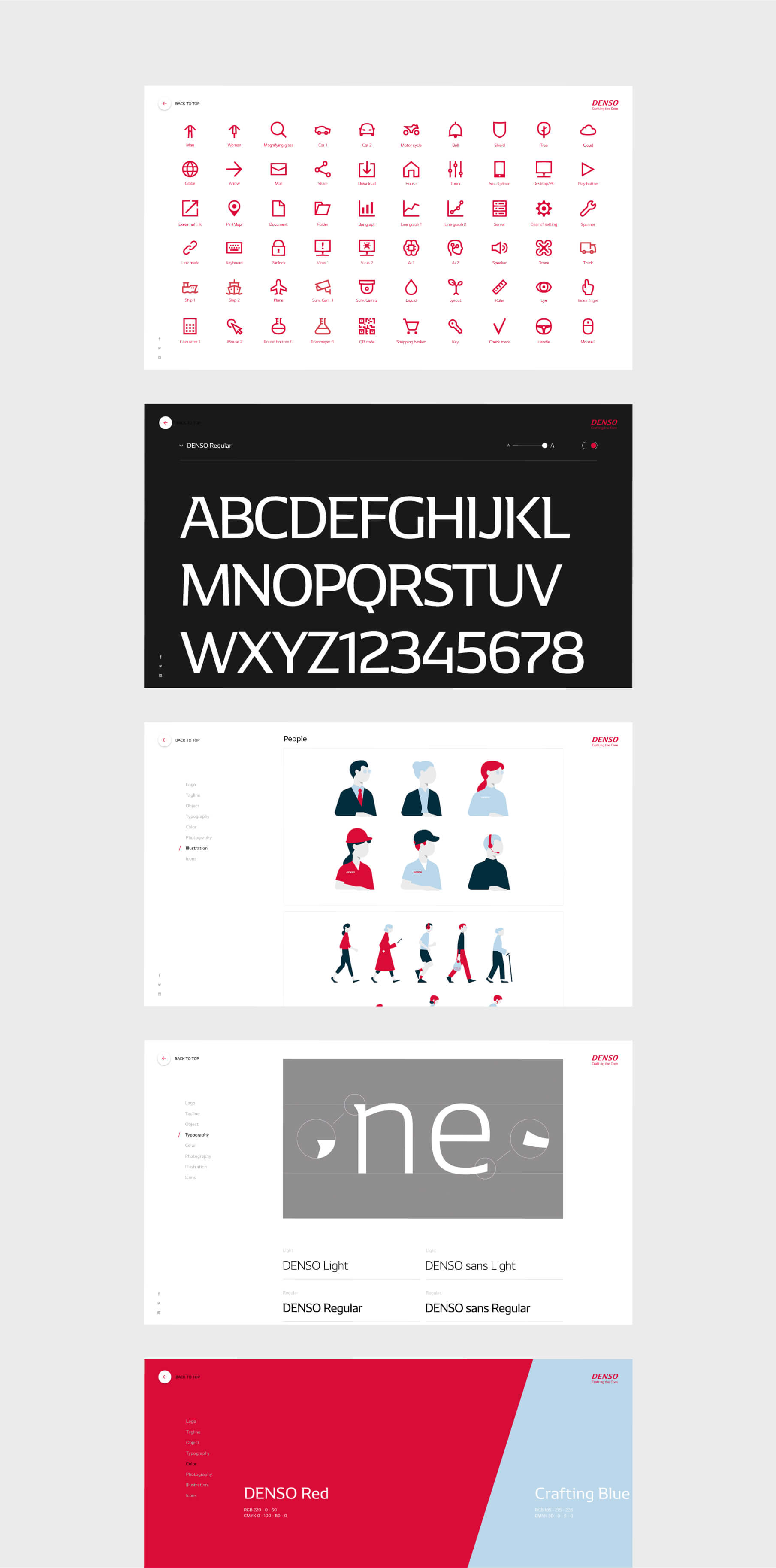 Insight

As the epicenter of the DENSO brand
DENSO's brand identity was renewed in 2017. The company needed a mechanism for communicating the meaning and background behind it, as well as the various activities that would expand beyond it, to its stakeholders. Starting with the launch of the brand website, we created various websites and digital signage at the entrance of the main building of the head office. We designed touch points to the DENSO brand in an intuitive and memorable way.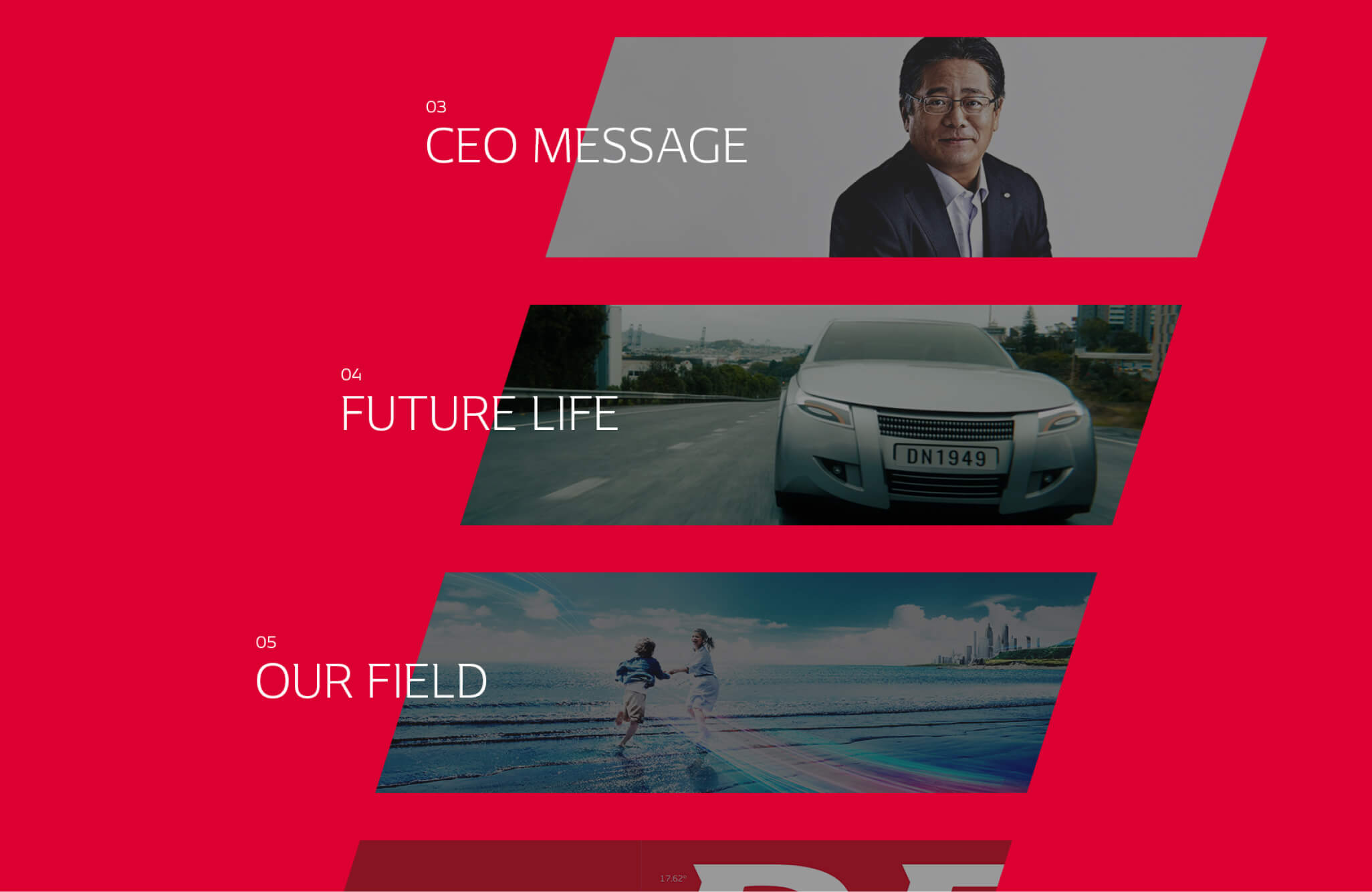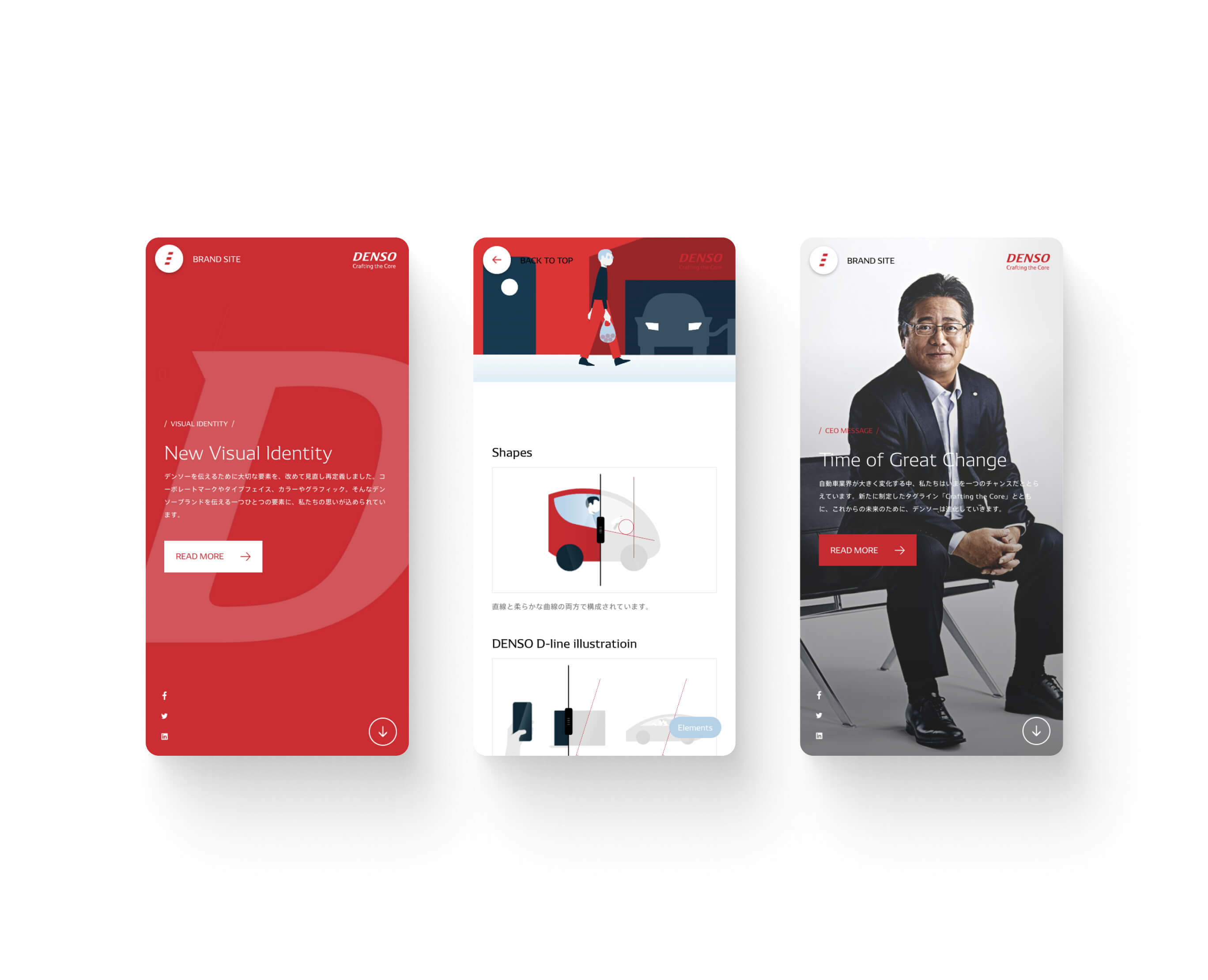 Idea

Online UX, Offline UX
In the brand website, dynamic and seamless page transitions are achieved by effectively using the key element "D-Cross". It conveys the world view of the brand without disrupting the user experience.
In the digital signage, it was necessary to pursue UX as a physical experience device in addition to the visual expression that is typical of DENSO. We carefully checked the visitors' purpose, line of sight, and length of stay to get hints for design, interaction, and equipment selection. Interaction using high-precision image sensors was also implemented to ensure smooth interest generation before visitors touch the signage and start viewing the contents.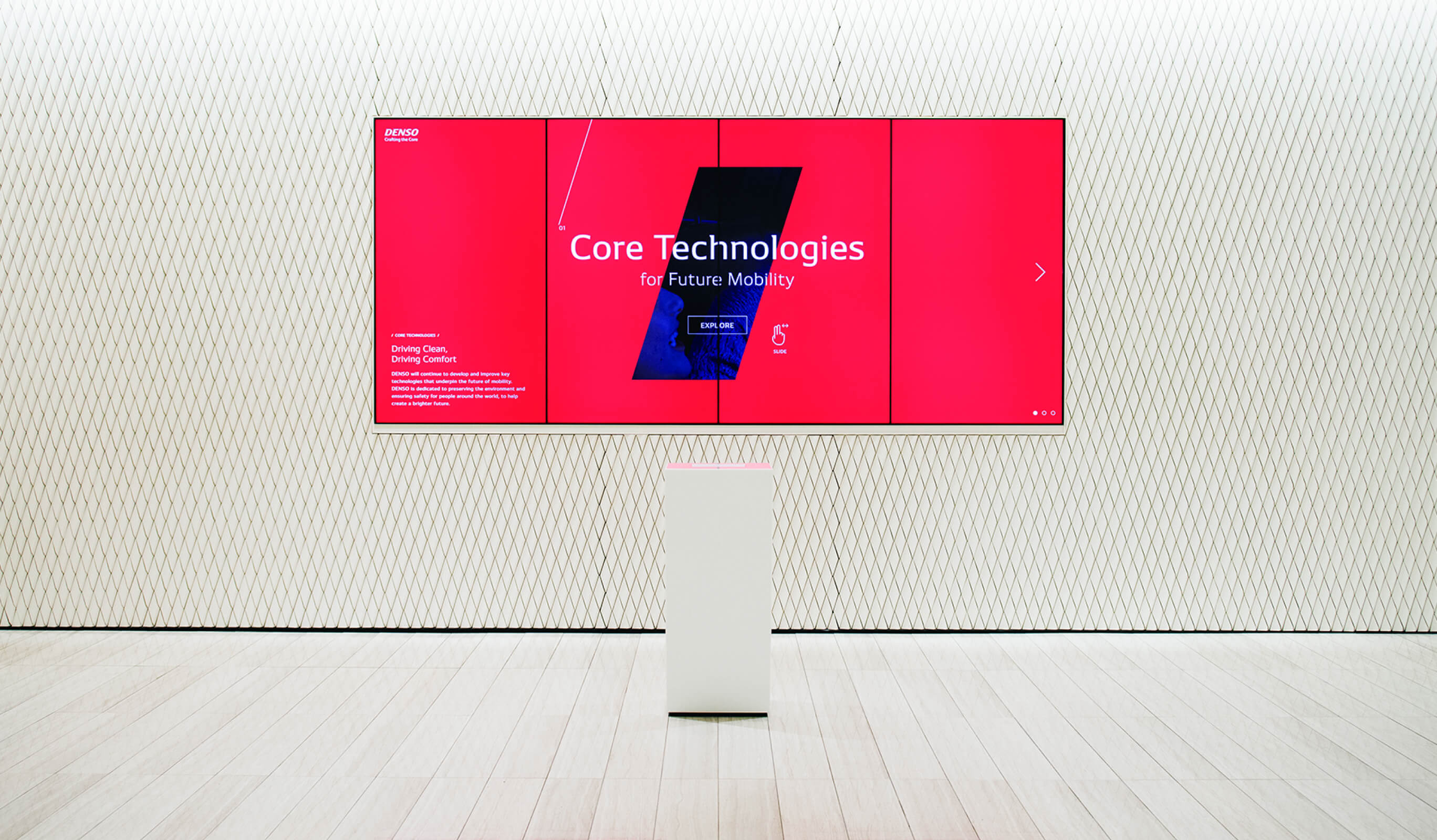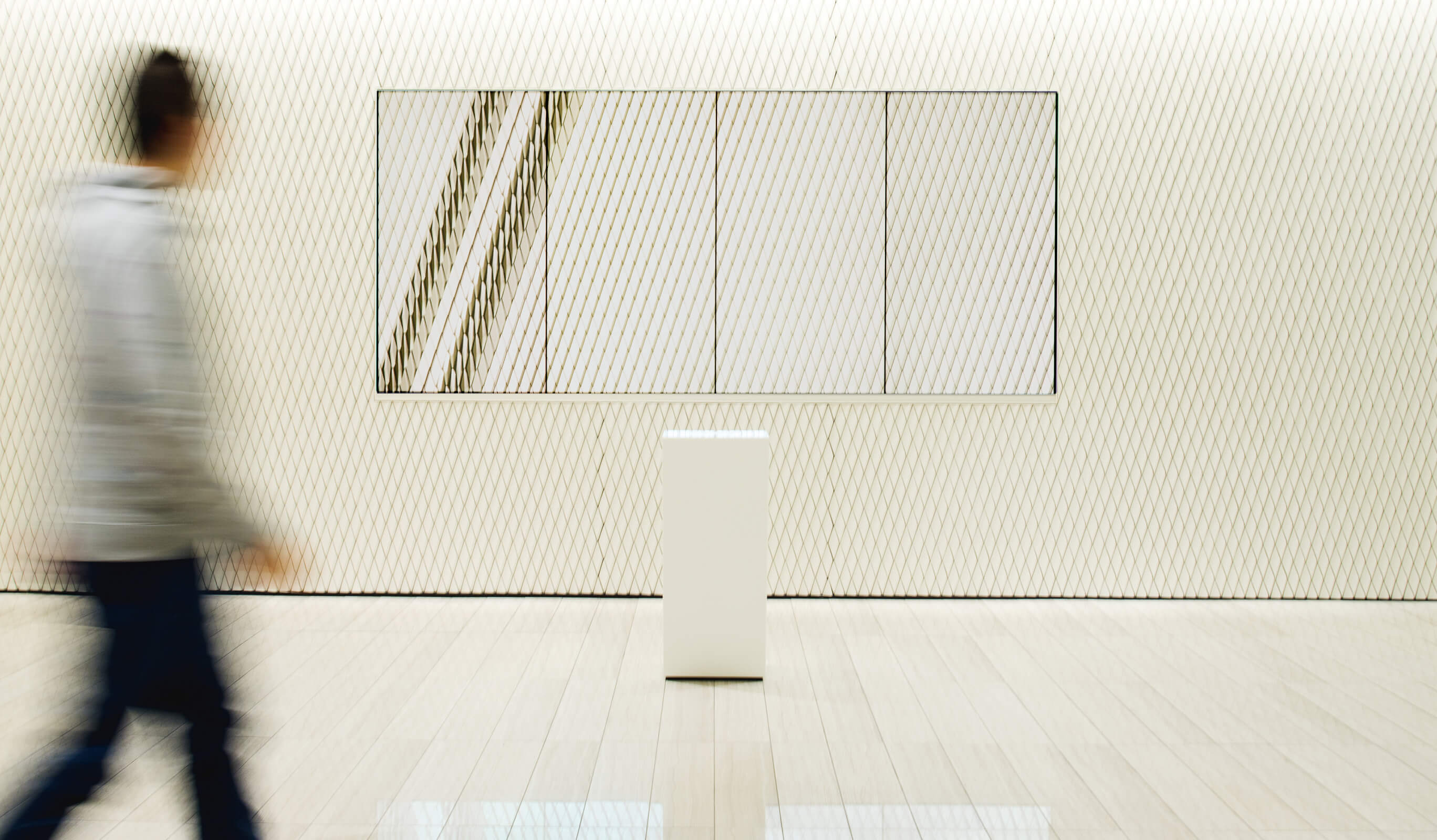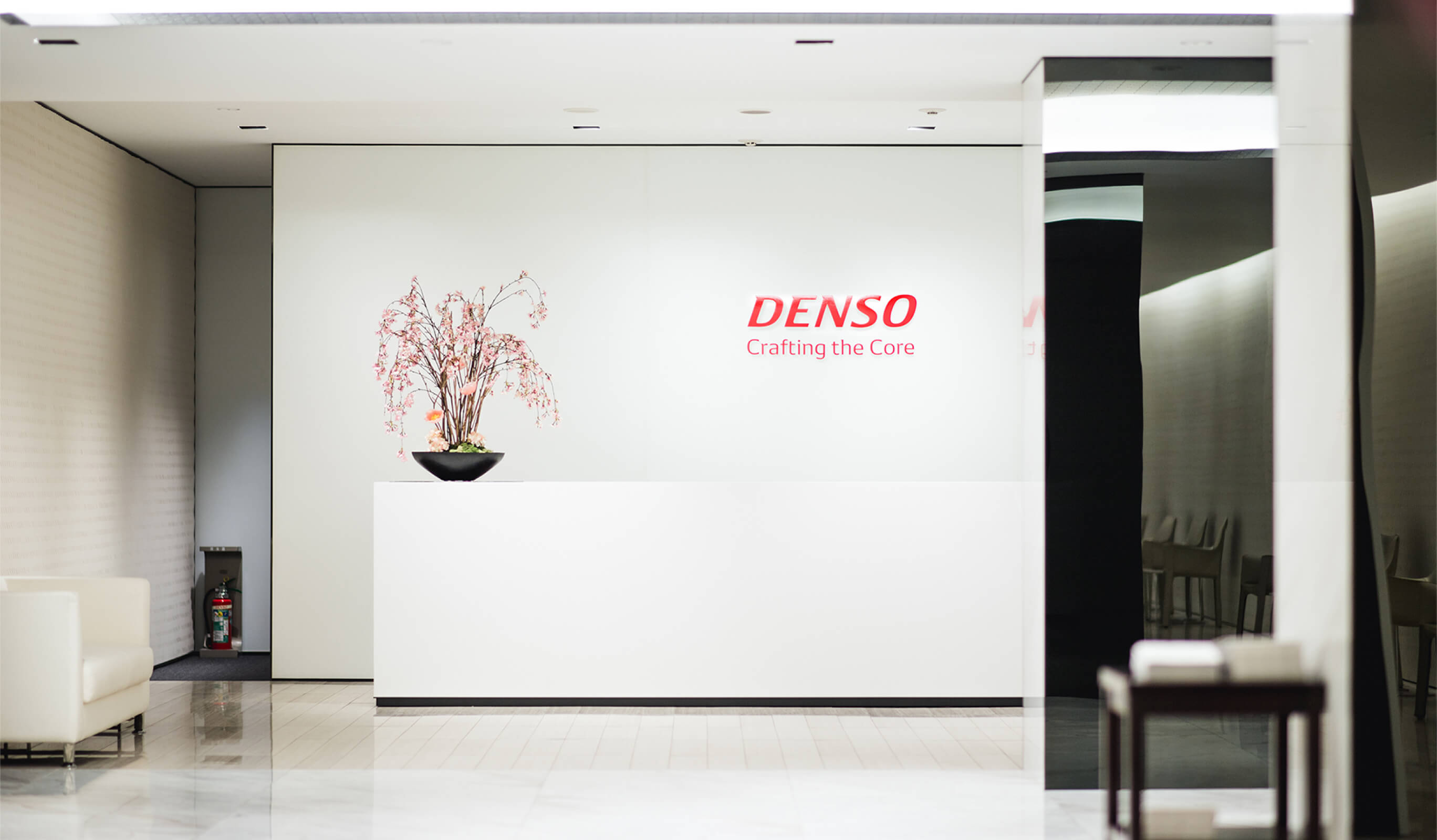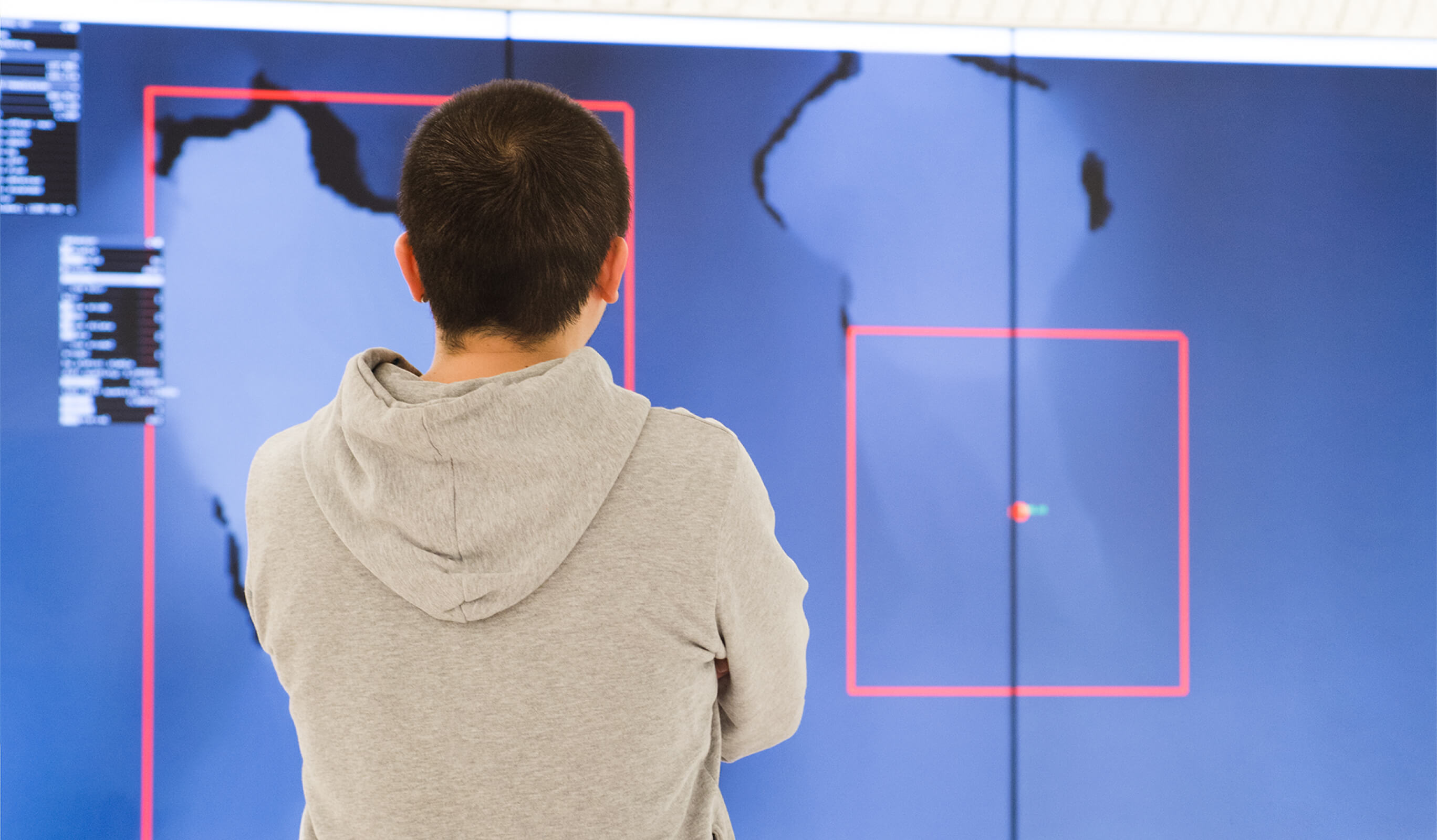 Awarded
Site of the Day — CSSDA
Honorable Mention — Awwwards
Project team
Masaya Yamamoto

COO / Creative Director

Ryohey Kamada

Art Director / Senior Designer

Hiroaki Yasutomo

CTO / Technical Director

Wongeun Heo

Senior Interactive Designer

Junichi Nishiyama

Senior Interactive Designer

Umi Teranishi

Project Manager

Tsukasa Tokura

Front-end Engineer

Keitaro Suzuki

Design Director