SXSW Typographic Installation
Client

AOI Pro. Inc.
Role

Planning, Project Management, ArtDirection, Design, Development
Date

Mar 2017
Overview

Experience the boundary between 'digital and real'.
We created an installation based on the concept of 'HELLO SYNCHRONICITY', which is the theme of JAPAN FACTORY@SXSW 2017. Express the boundary between 'digital and real' with Kinect, a projector, a contactable screen, and minimal equipment. It was set up as interactive content.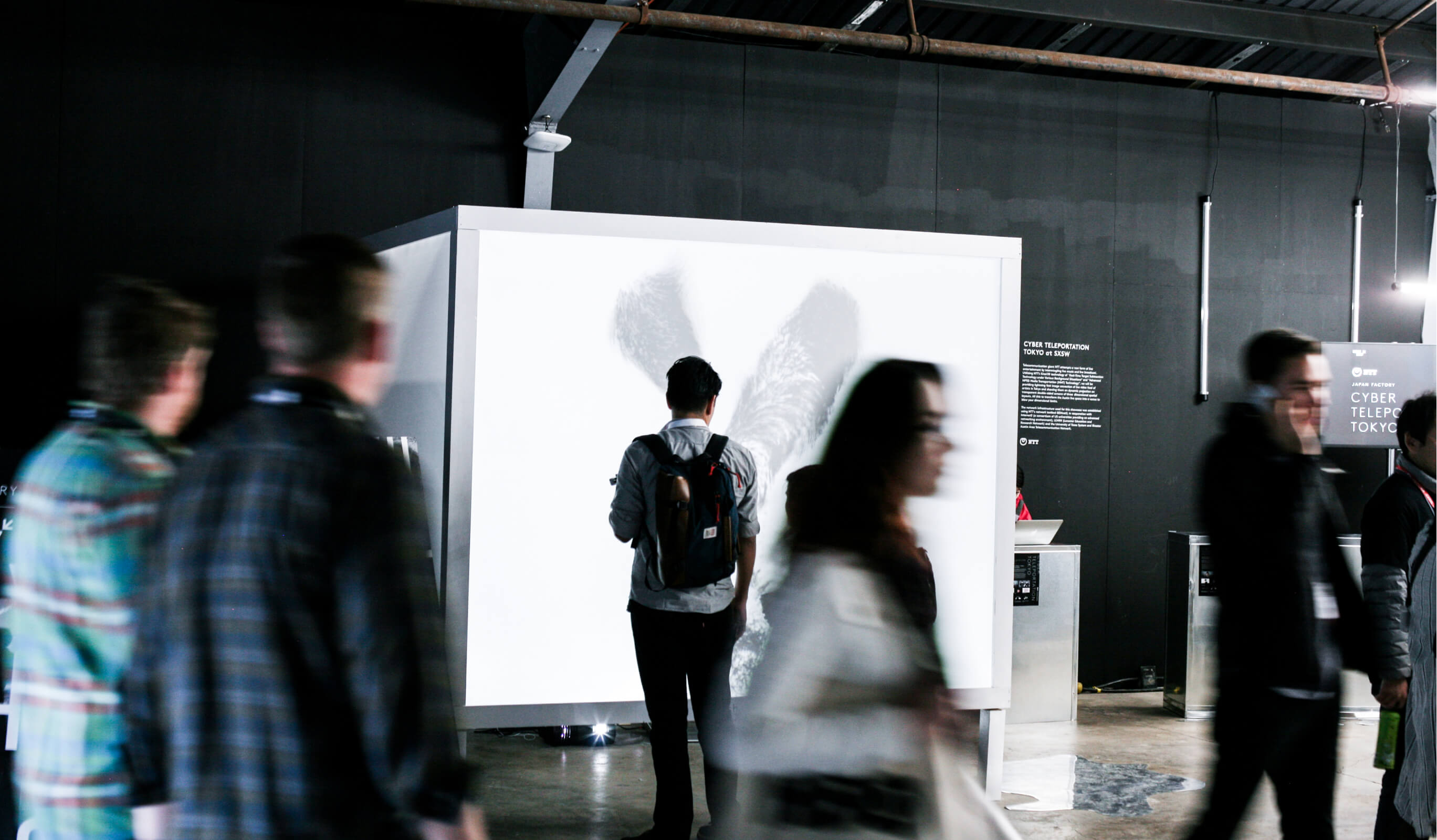 Insight

Aiming for content that has an impact even with just minimal equipment.
Taking into consideration space, the distance to the venue, and all the realistic matters, it was clear that we should keep the equipment and facilities minimal. Still, with that, can eye-catching expressions be created even in such a venue? This was one of the biggest issues. Among them, was adopting a method of projecting an image on a contactable curtain without using large equipment, such as a monitor.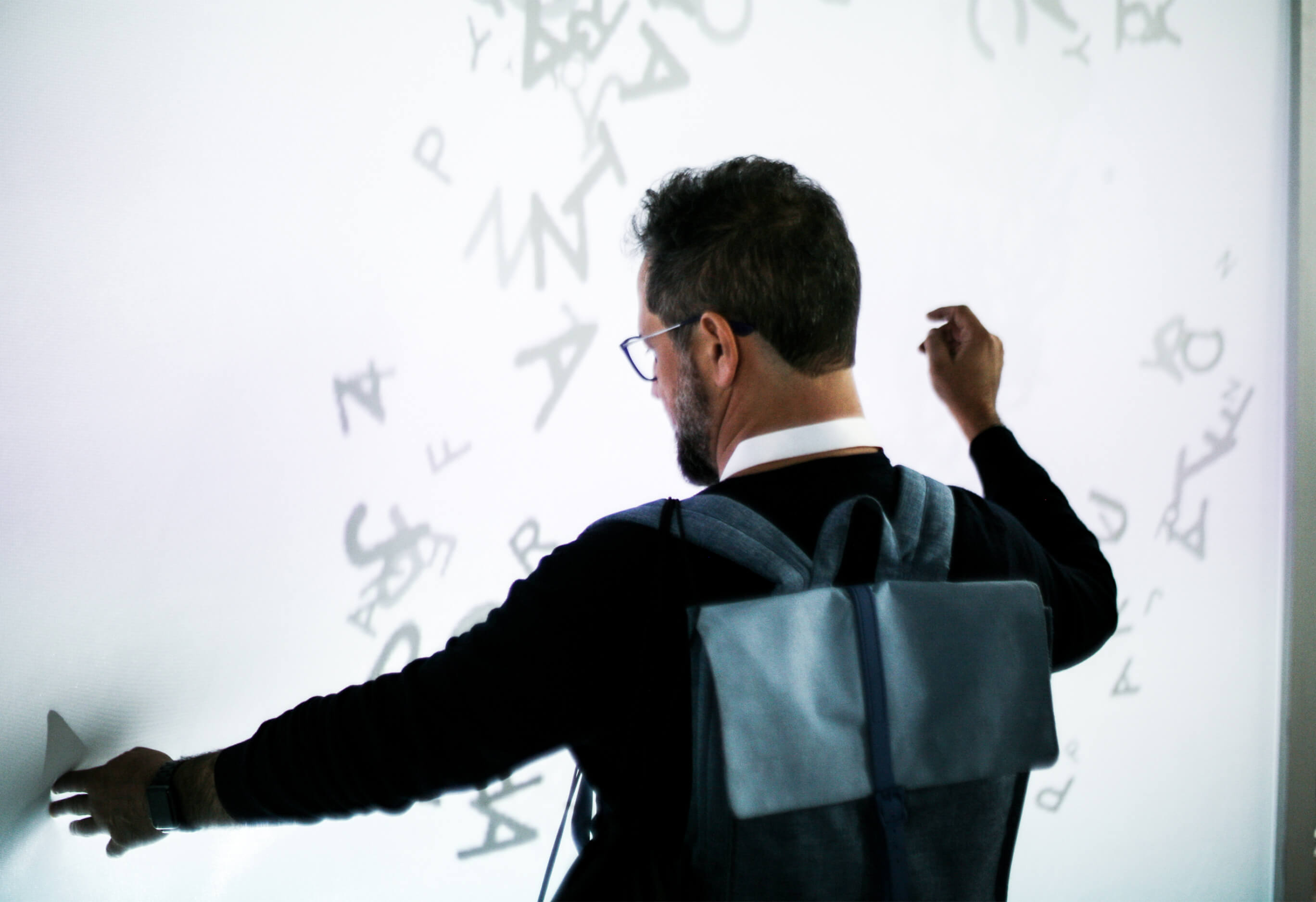 Idea

You can't help touching interaction.
Expressing that 'every event in the world contains two confronting concepts at the same time.' In order to embody the concept of the event that is 'always changing according to people's physical and emotional movements', we have applied a mechanism that makes you want to touch it when it is projected, and aimed for a screen design that users will want to naturally touch on the day of the event. We also created multiple patterns that are animated when touched, and designed them so that you would want to stop at the installation for a long time, and experience a number of different patterns.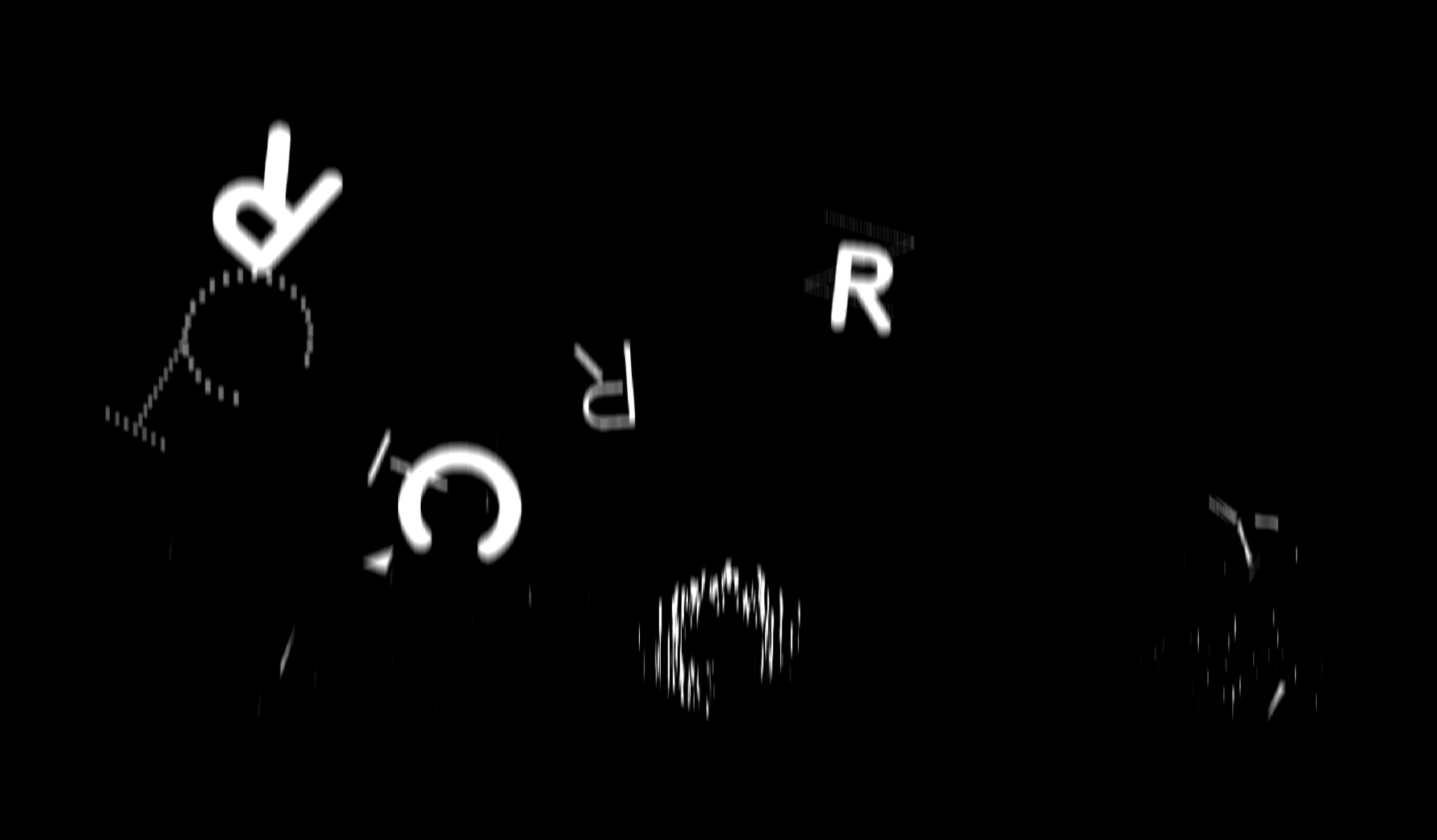 Project team
Wataru Urakawa

Senior Planner

Hiroaki Yasutomo

CTO / Technical Director

AOI Pro. Inc.

Partners

Anyhow Ltd

Partners

Baku Hashimoto

Partners

Keitaro Suzuki

Art Director / Designer