FactFashion Brand Site
Client

Janssen Pharmaceutical K.K.
Role

Planning, Copy, Project Management, ArtDirection, Design, Development
Date

Nov 2020
Overview

A World in Which Everyone Can Enjoy Their Favorite Fashion.
We have created the brand website for "FACT FASHION", a project to create new clothes, based on the truth (FACT) that for various reasons there are people who have, until this point, been unable to enjoy fashion. On this brand website, we also presented a collection born out of the FACTs about a patient with psoriasis, a non-infectious skin disease.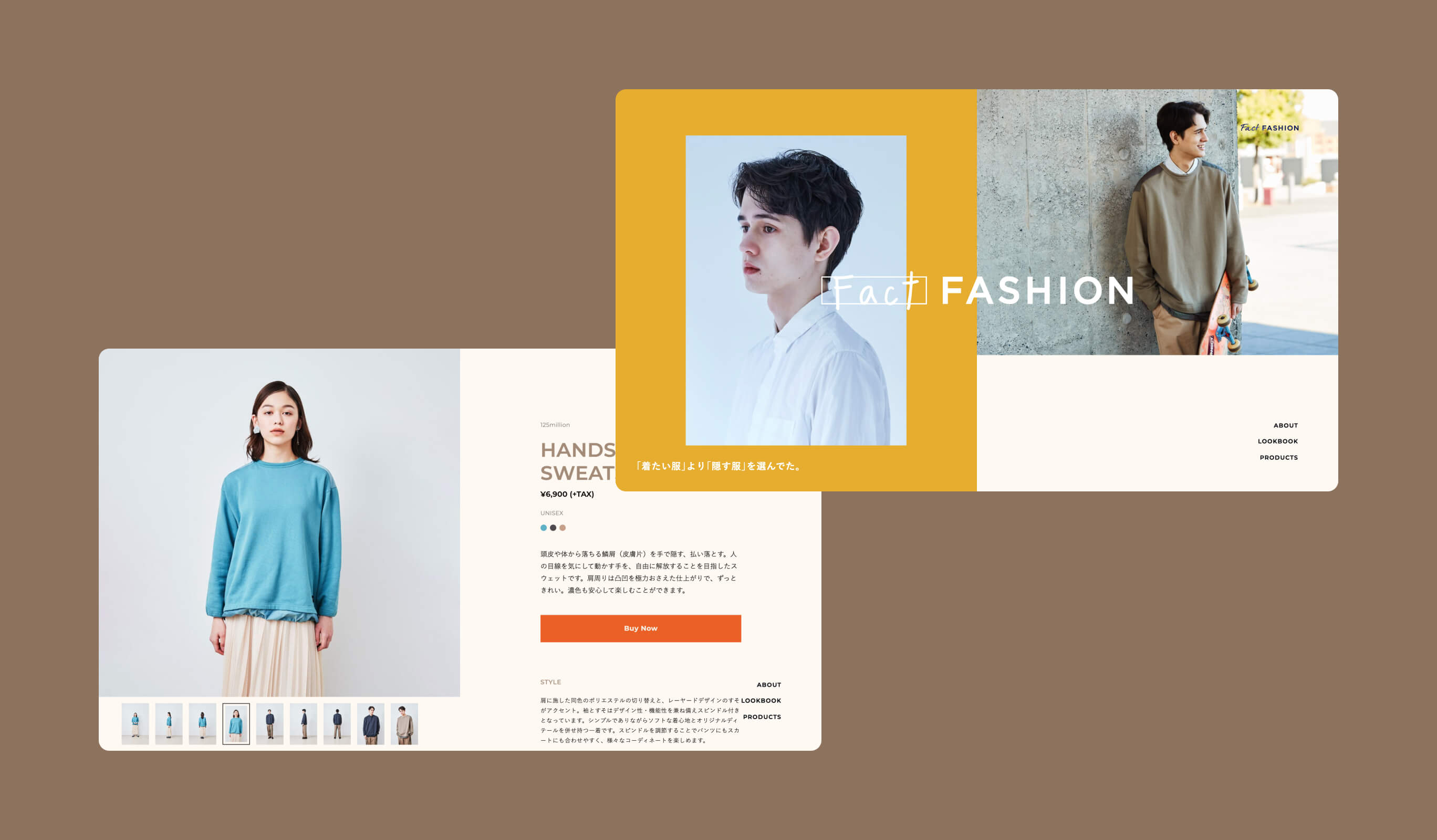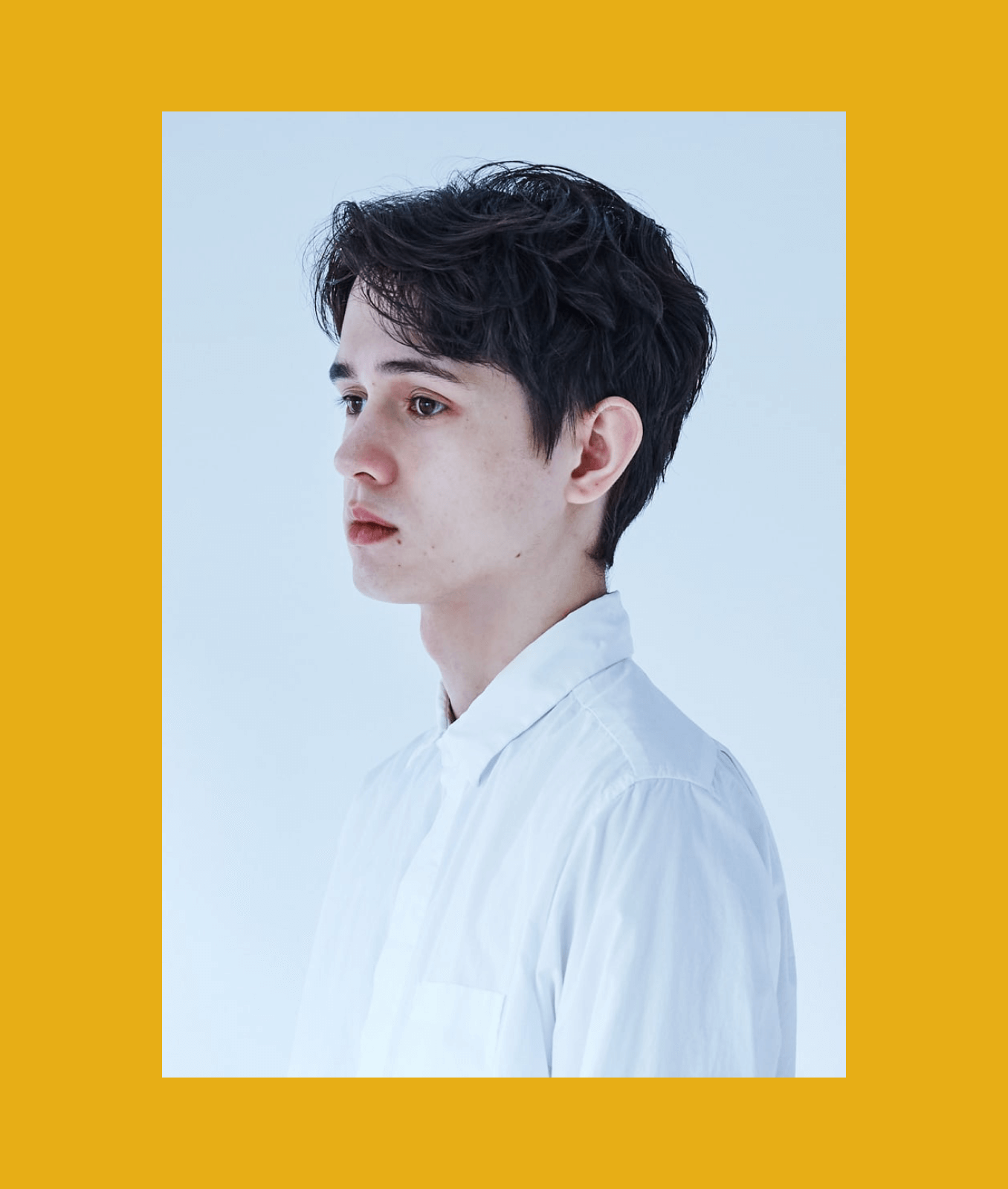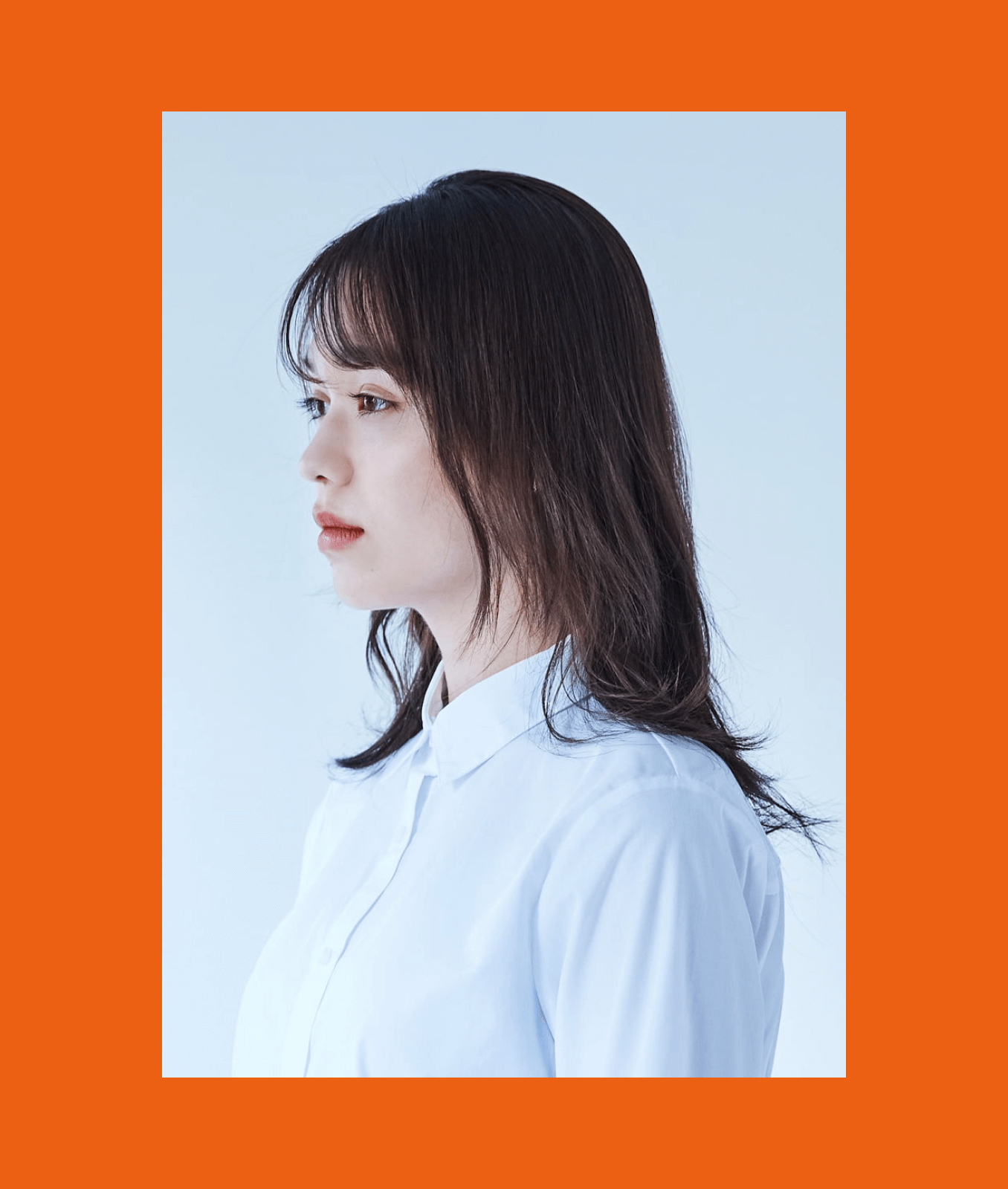 Insight

Arousal of Empathy and Empowerment.
FACT FASHION has a tagline that accurately expresses the brand's philosophy: "Put on the truth, and take off misunderstanding". However, during the phase when the project was becoming widely known, starting with the renewal of the website, we thought it was necessary to use a means of communication that is more empathetic and empowers the recipients.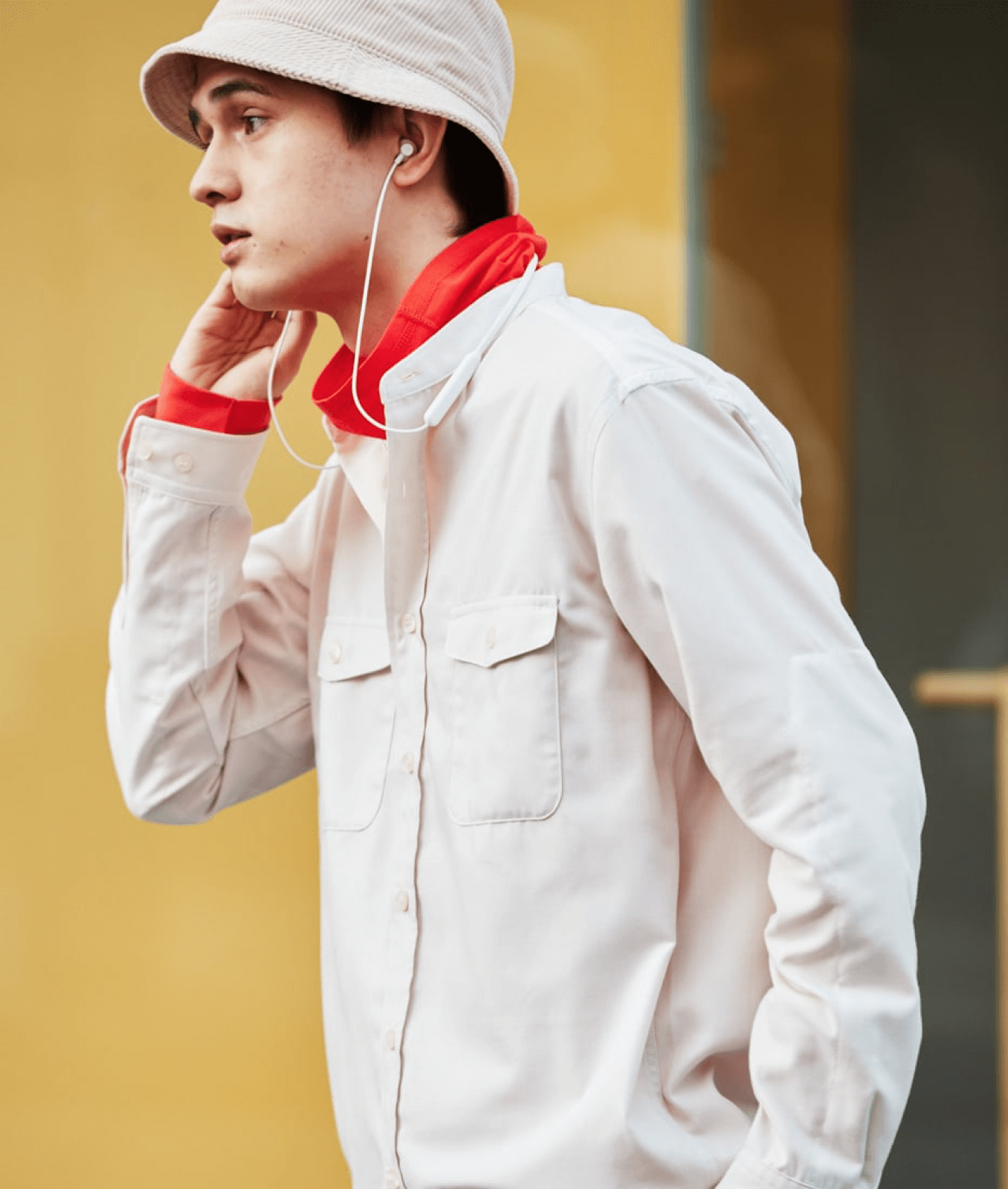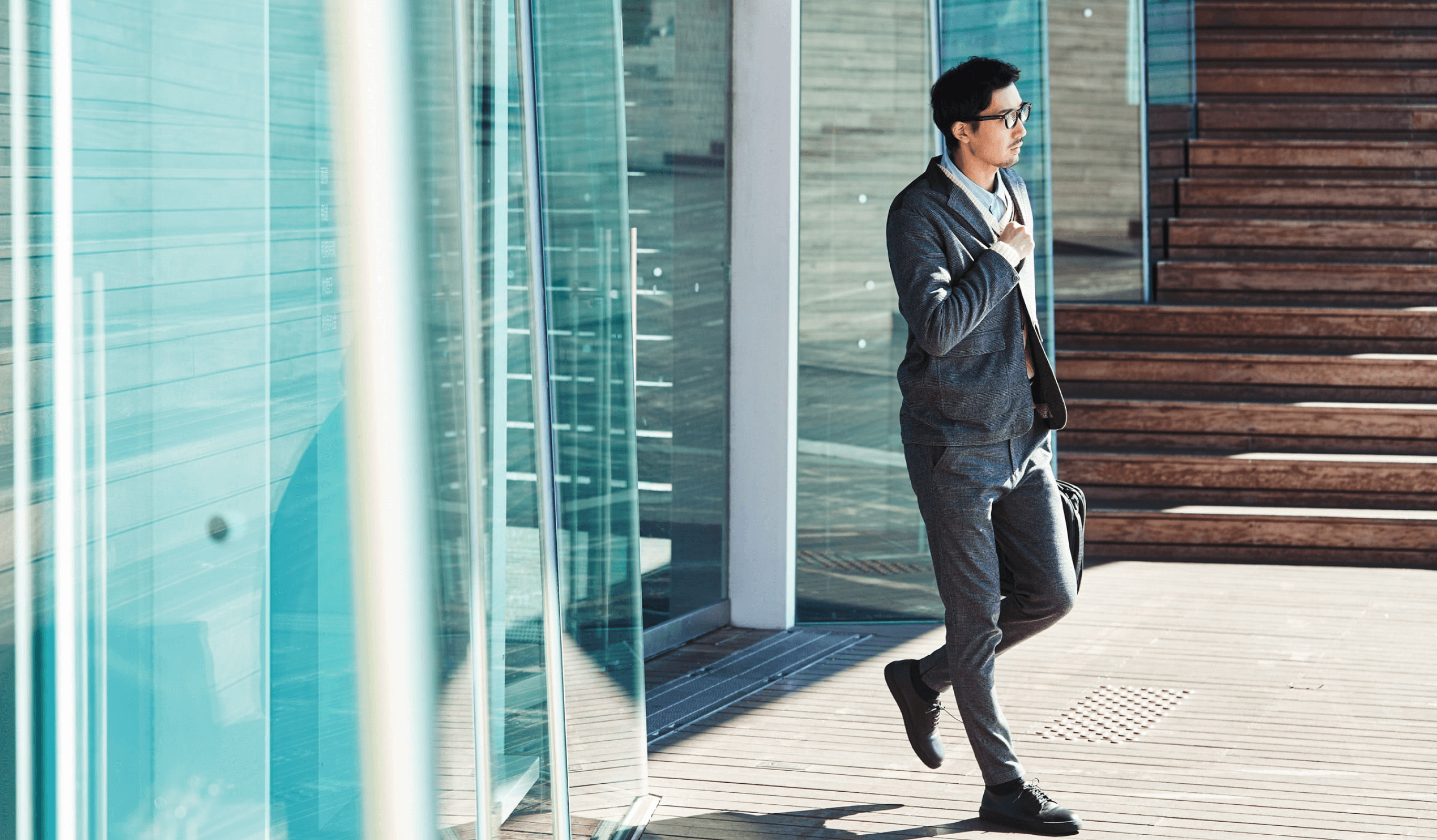 Idea

Social Justice and the Lightness of Fashion.
The copy and key visuals on the top page express the positive changes that occur when people suffering with various anxieties encounter FACT FASHION. We also use the handwritten [Facts] by a psoriasis patient, the first person the project confronted, as part of our logo.
While maintaining the viewability and readability appropriate for a project with its roots in social issues, the relaxed layout and smooth animations give the site the light appearance of a fashion brand.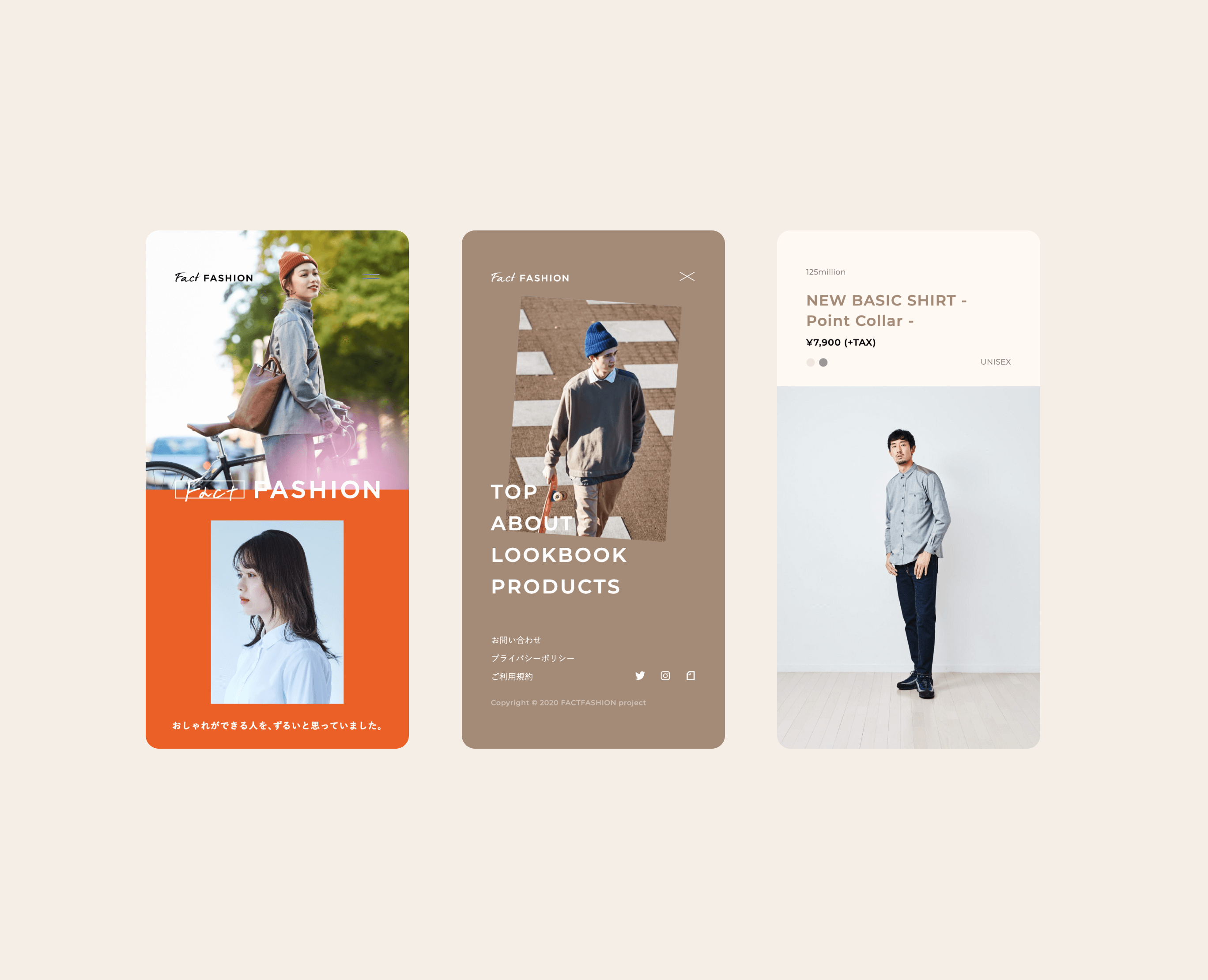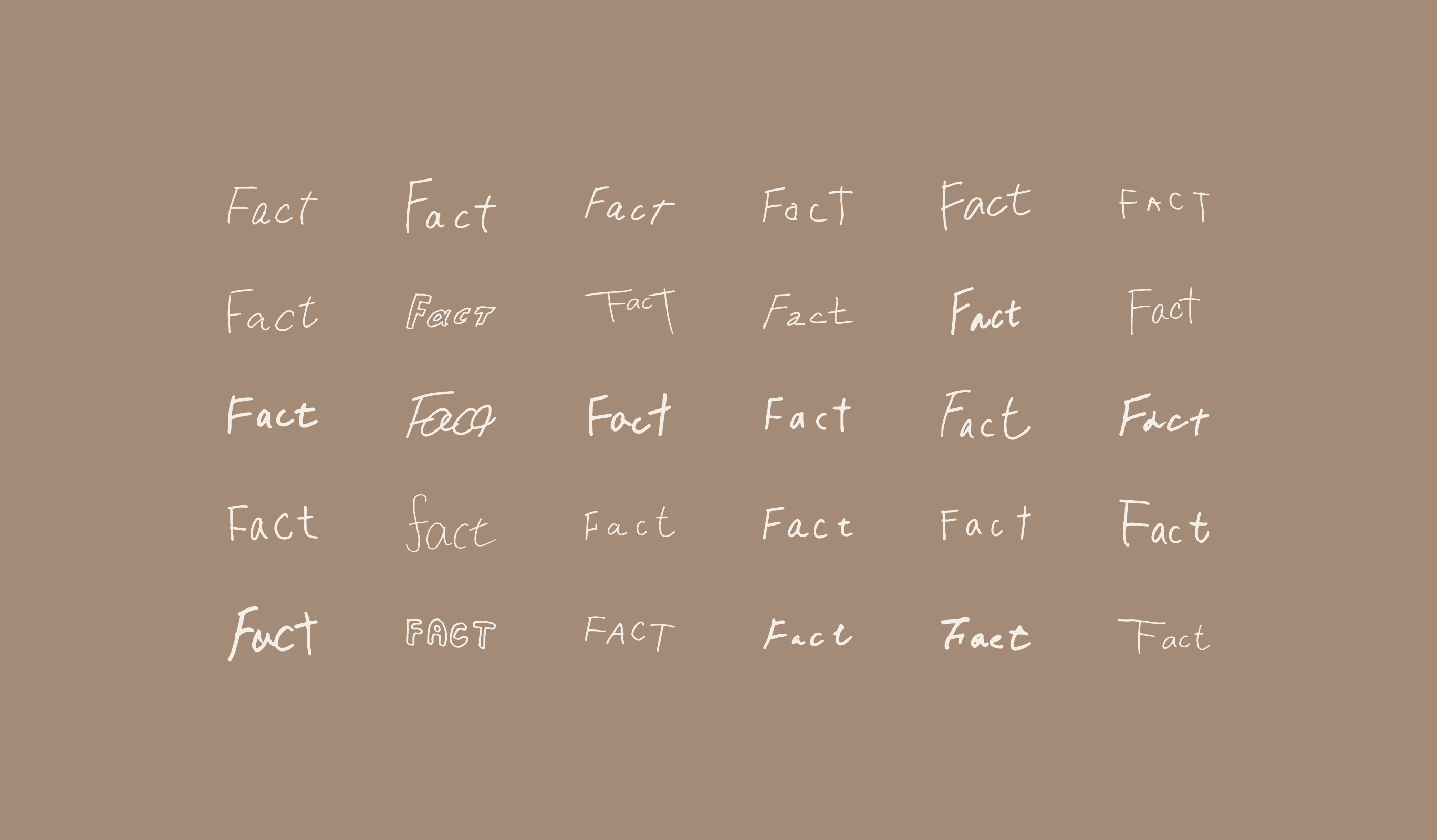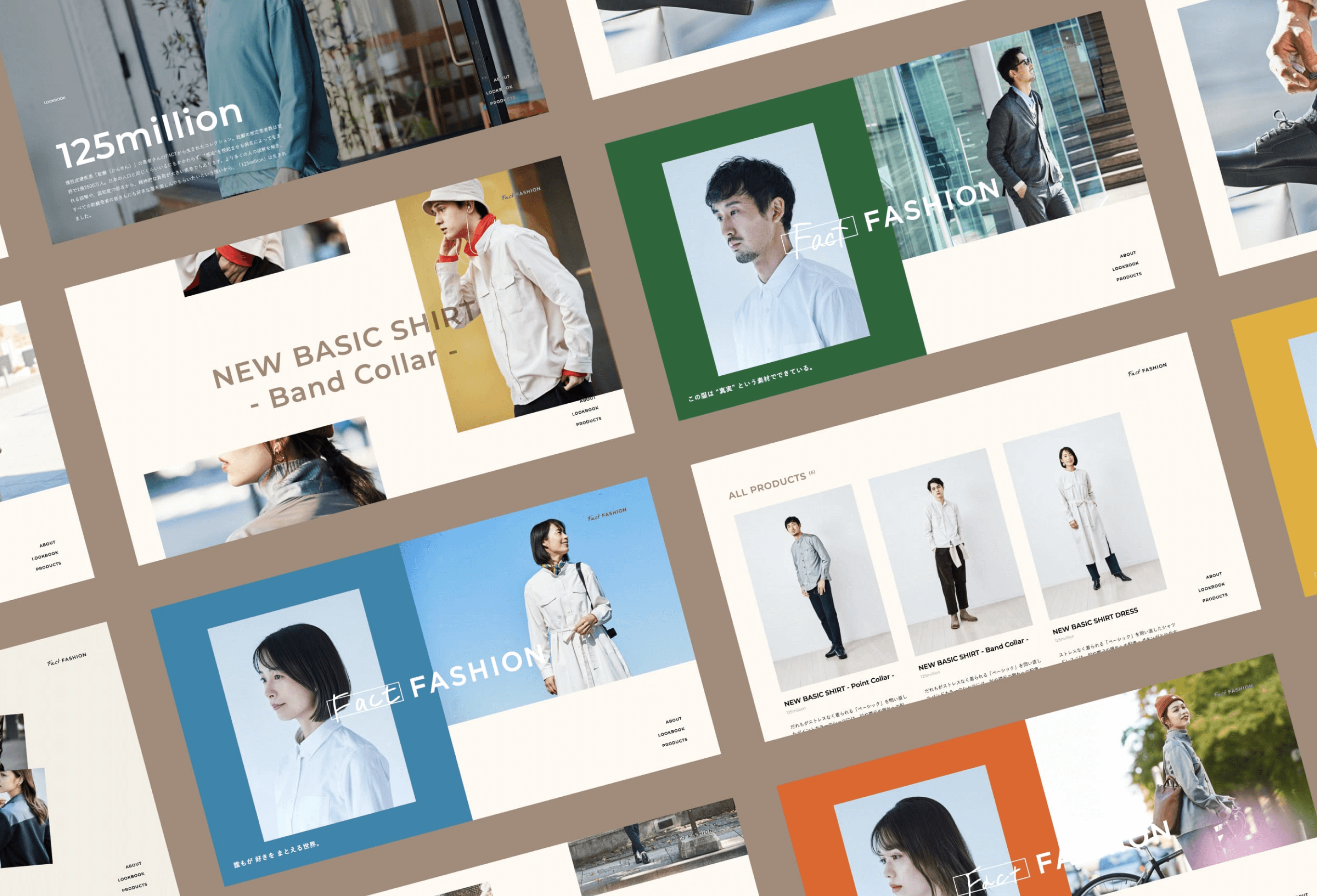 Project team
Dada Okada

Account Planner

Masaya Yamamoto

COO / Creative Director

John Nishiyama

CSO / Copywriter

Mana Ohtake

Project Manager

Ryohey Kamada

COO / Art Director / Designer

Nanako Kono

Junior Designer

Takaaki Sato

Developer

Agency

Haruka Fujisawa

Partner

Katsuki Shimizu

Partner

Photographer

Photographer

YU SUGIURA

Stylist

Tatsuya Suzuki

Hair

Anna

Make

Model

Model