goodLOOPS Magazine
Client

gloops, Inc.
Role

Planning, Project Management, ArtDirection, Design, Development
Date

Aug 2016
Overview

Recruitment branding that thinks more deeply about "fun".
Based on the concept of "Thinking about new ways of working and new ways of playing," the goodLOOPS editorial team was organized to produce a magazine in which gloops would think together with its readers about how "future fun" and "future ways of working" would change. With the goal of mid- to long-term employment branding, the site was used to continuously develop content as a monthly magazine.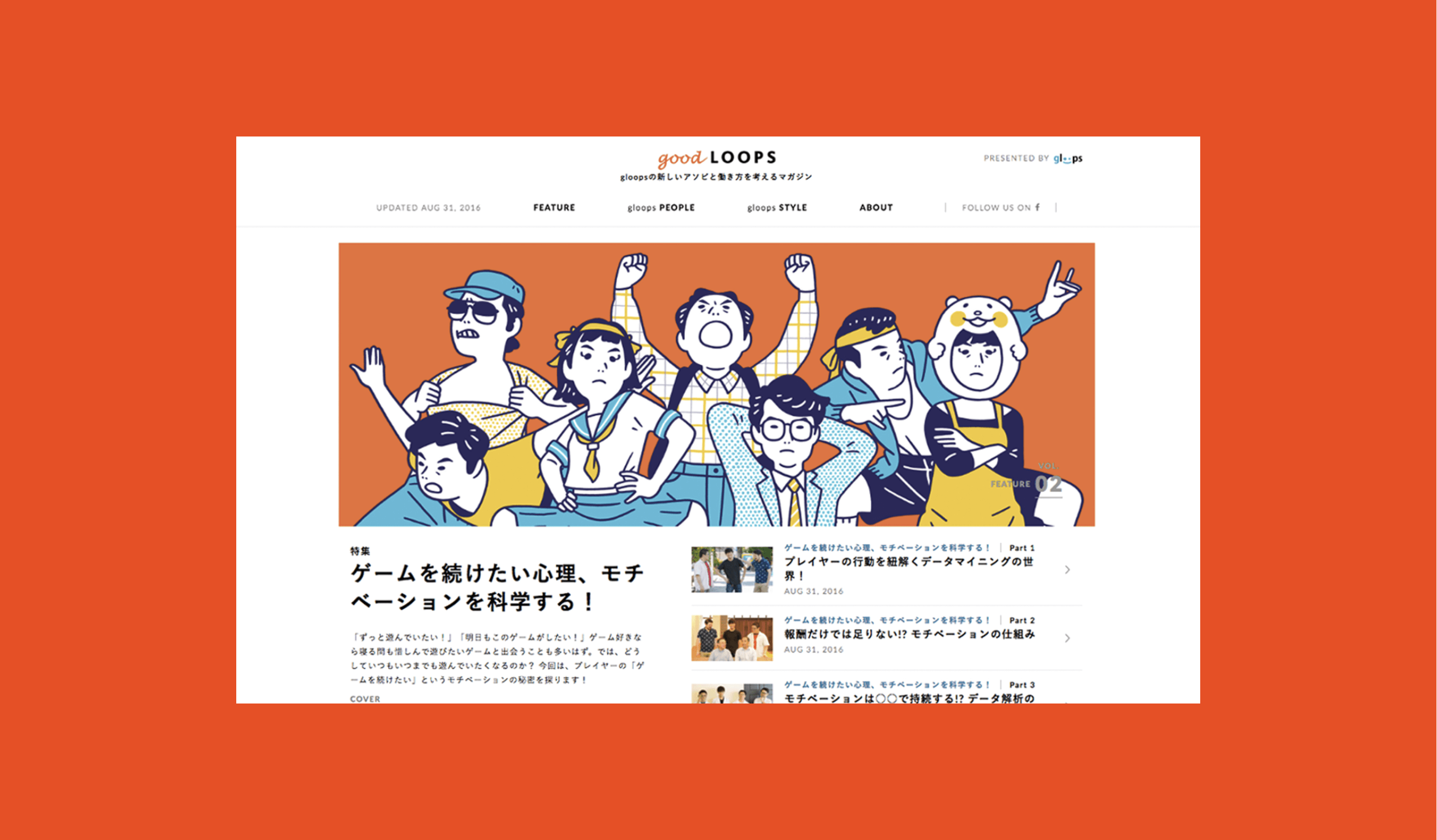 Insight

To get people to become fans even if they are not considering a career change.
The project originally began with the renewal of the goodLOOPS website, but as we conducted interviews, we began to see the recruitment issues that gloops was facing, starting with recruitment costs. As a result, the direction of the project changed, and instead of renewing the site, we would create a site to solve such issues. We set such goals as "getting people interested in gloops at a time when they are not thinking about changing jobs," and "being able to reach people in the same industry who are not interested in gloops, without losing the essence of what gloops is", and centering around the words "future" and "play", which are also keywords for gloops, we created a new web magazine site, "Thinking about new ways of working and playing".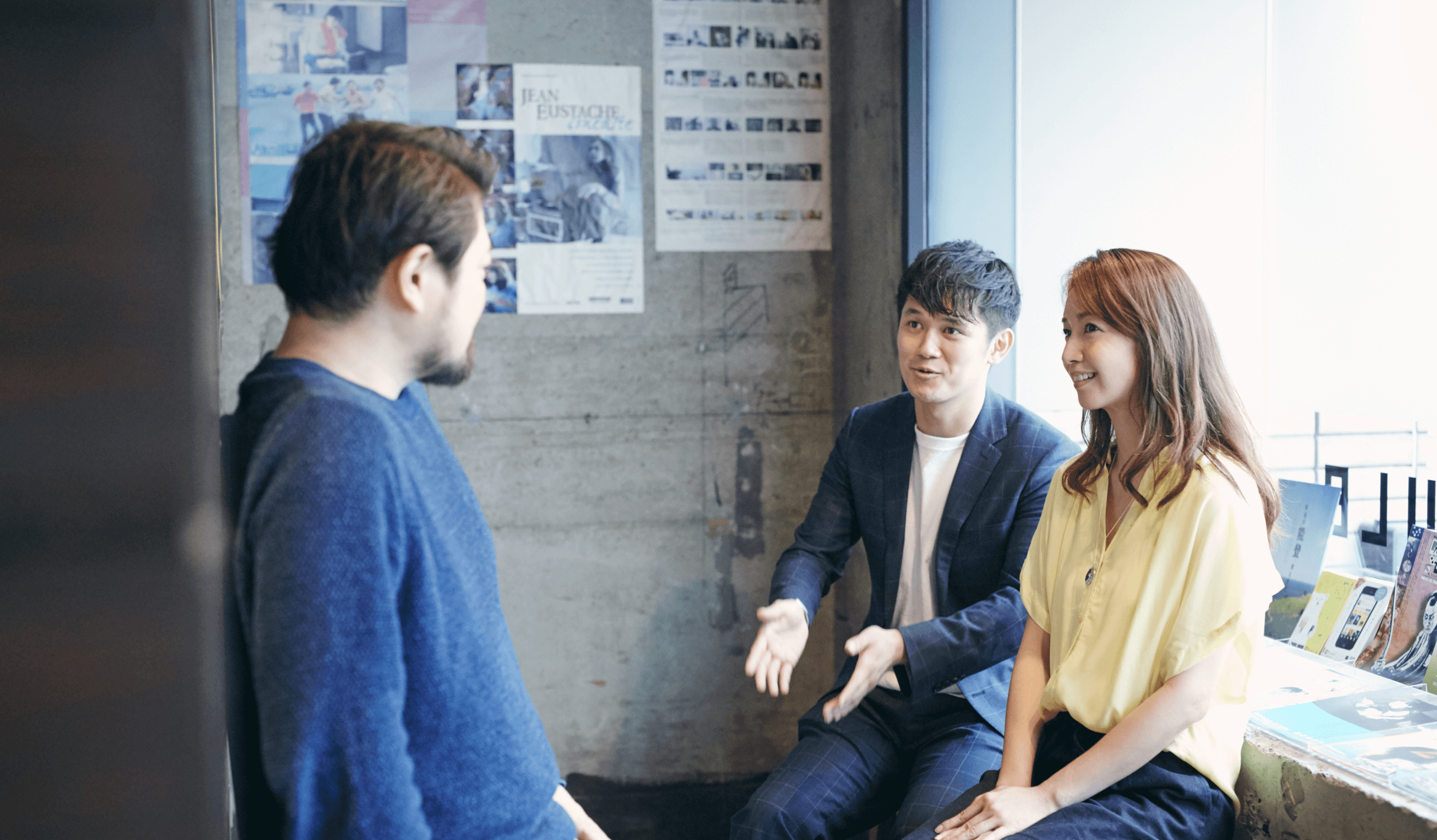 Idea

Representing a corporate culture that seeks new ways to play.
The main focus of the content is a special feature with the theme of "thinking about new ways of working and playing". It will cover various topics ranging from "the latest game research topics" such as the latest game-related devices and the hottest games, to graphics and motion research in games, to "research on playing itself", which delves into the deeper psychology behind enjoying games. The first theme was "VR", and the second focused on "motivation to continue playing games". Through these topics, we aim to establish a brand image of "gloops = a company that thinks about new ways of playing, and exploring games of the future".
In addition, we also prepared "recruitment content with the theme of playing", such as "employee interviews where staff play with each other", "project stories", and a "gloops girls-only club", as content targeting people interested in gloops. We created a framework to get people to become gloops fans step by step.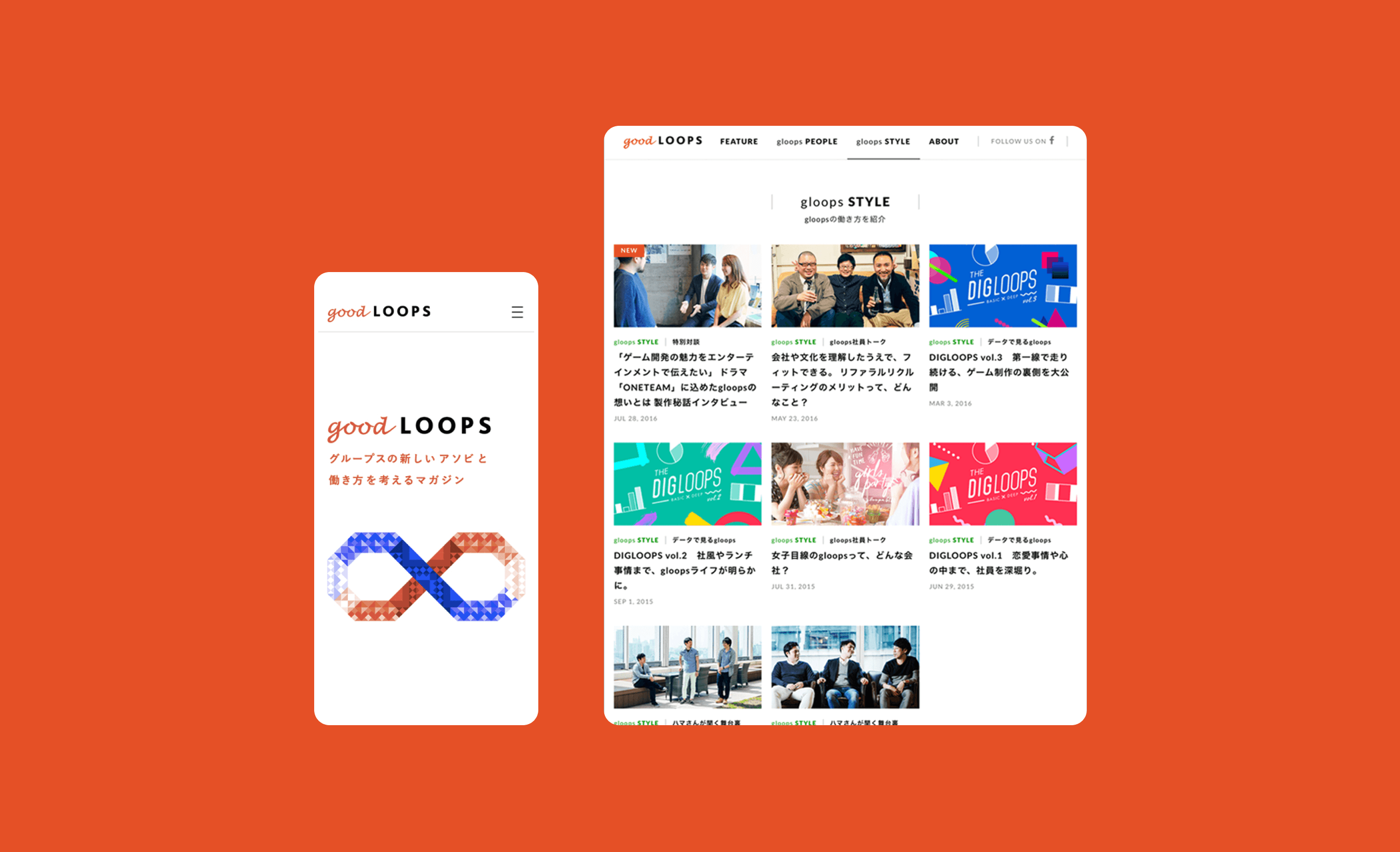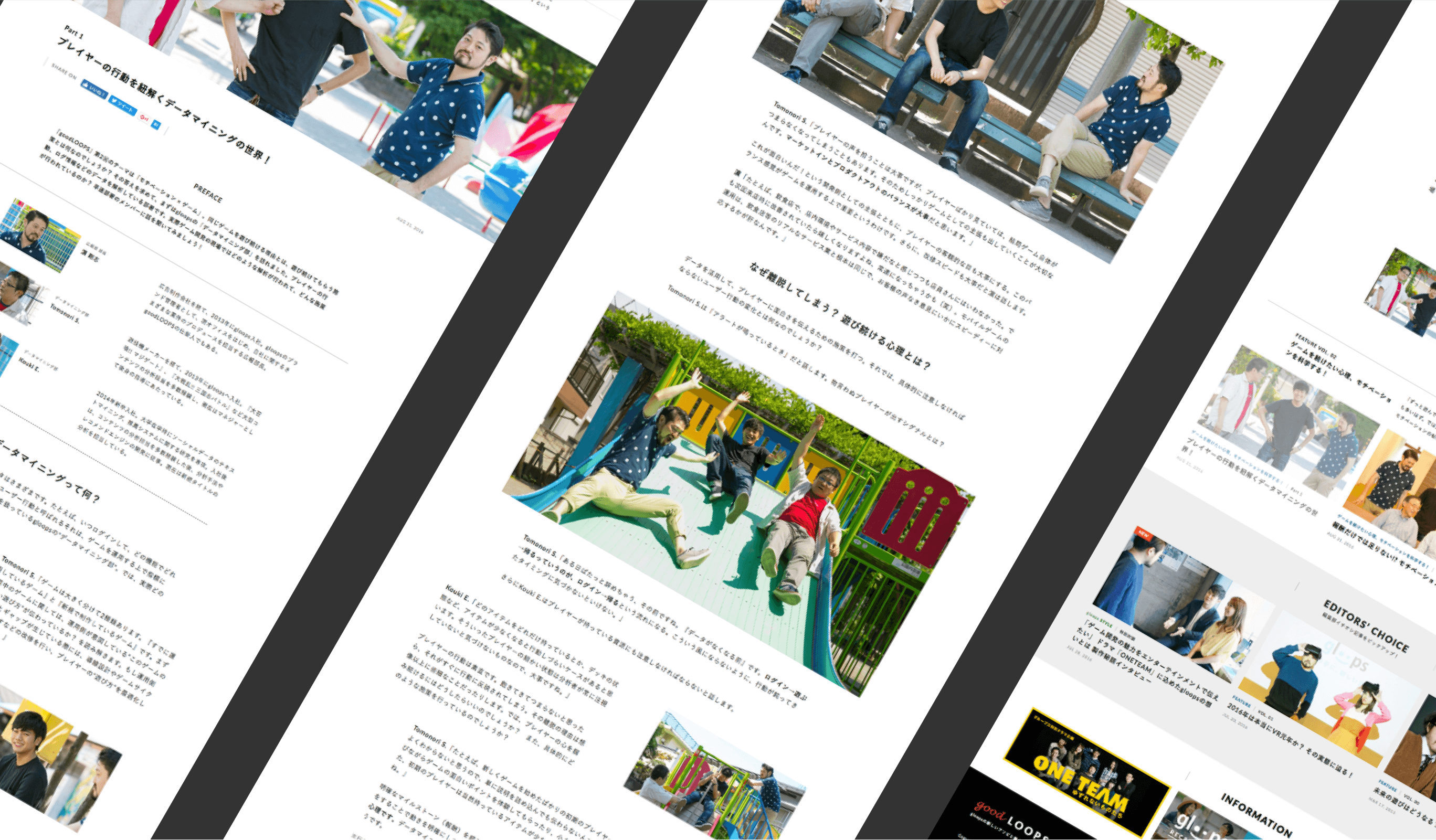 Project team
Takuma Kato

CEO / Producer

Mana Ohtake

Project Manager

Sunao Nakamura

Planner, Project Manager, Account planner, Director

Noboru Oikawa

Art Director

Takeru Suzuki

Technical Director, Programmer

Tamaki Ichimura

Art Director, Designer

Mynavi Publishing Corporation

Partners

Takeshi Hama(gloops, Inc.)

Producer

Keisuke Ono

Photographer

Hidetaka Yamada

Photographer

Yoshino Kasai

Writer

Hitomo Tagaya

Hair & Makeup

Momo Narimiya(Kawagoe CLEAR'S)

Cover model