MAGIC idea×digital
Client

Obora Printing Co.,Ltd
Role

Planning, Project Management, ArtDirection, Design, Development
Date

Dec 2018
Overview

Embodying the emotional experience.
We were involved in the branding of the newly established creative team "MAGIC", at OBORA Printing Co., Ltd. We were in charge of the VI, the website, and the brand book, starting from the concept of "creating an emotional experience together, that moves the heart", presented by F-inc, who designed the overall brand. In addition, in order to deliver a more tangible "emotional experience" to users, we planned output ideas that were not restricted by any medium, and created mock-ups that were close to the actual product.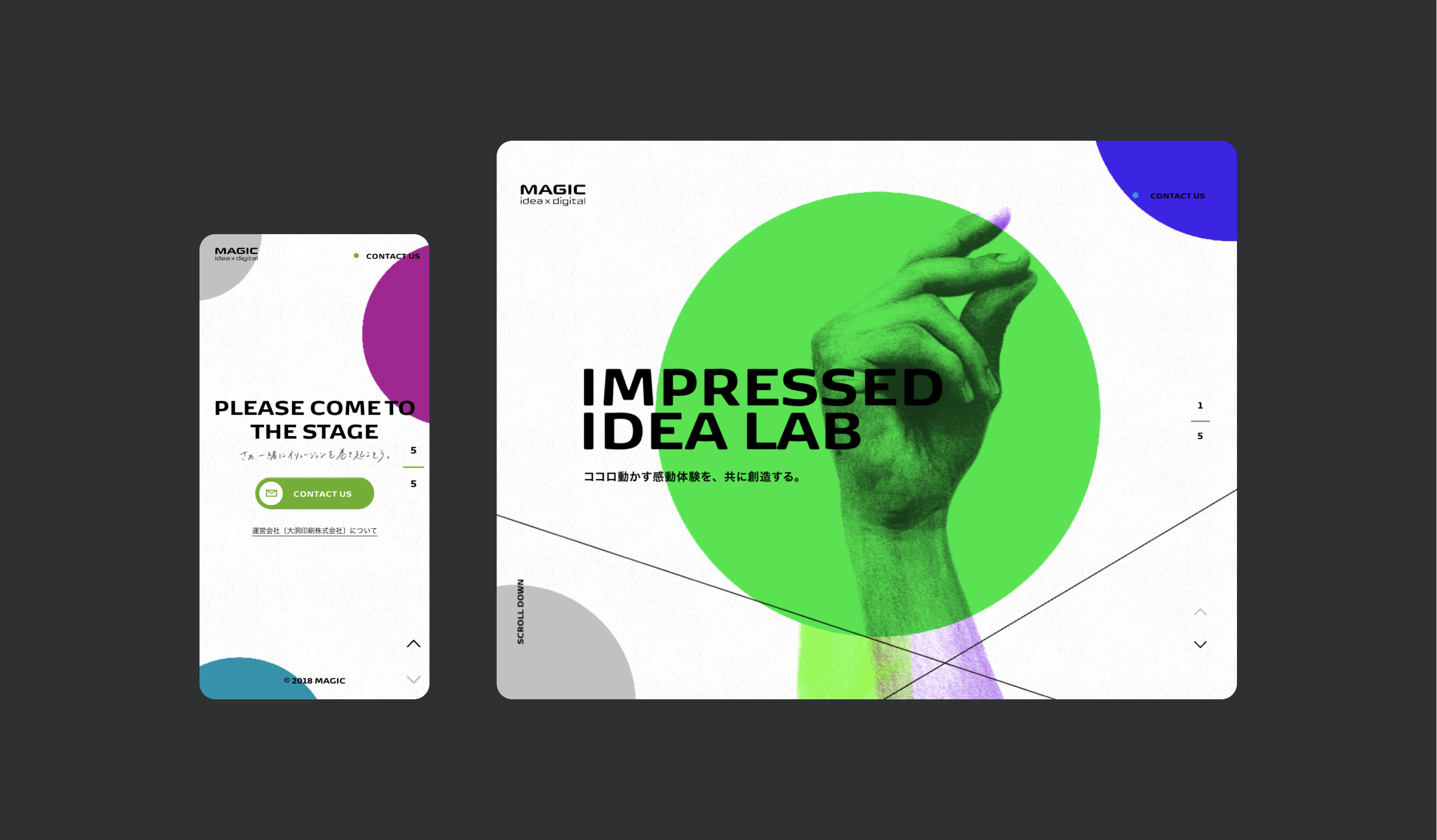 Insight

Visual identity using the "double color exposure" effect.
We created a VI using the "hands of various experts" within the MAGIC team as a motif, with a double color explosion as the mechanism. Using the VI as a starting point, we designed the brand experience by interspersing the site and brand book with content that spoke to the team's strengths and other aspects of the brand. On the website, we used the WebGL multiplier effect to create MAGIC in each content area, which changes what you see when you look at the website through the VI.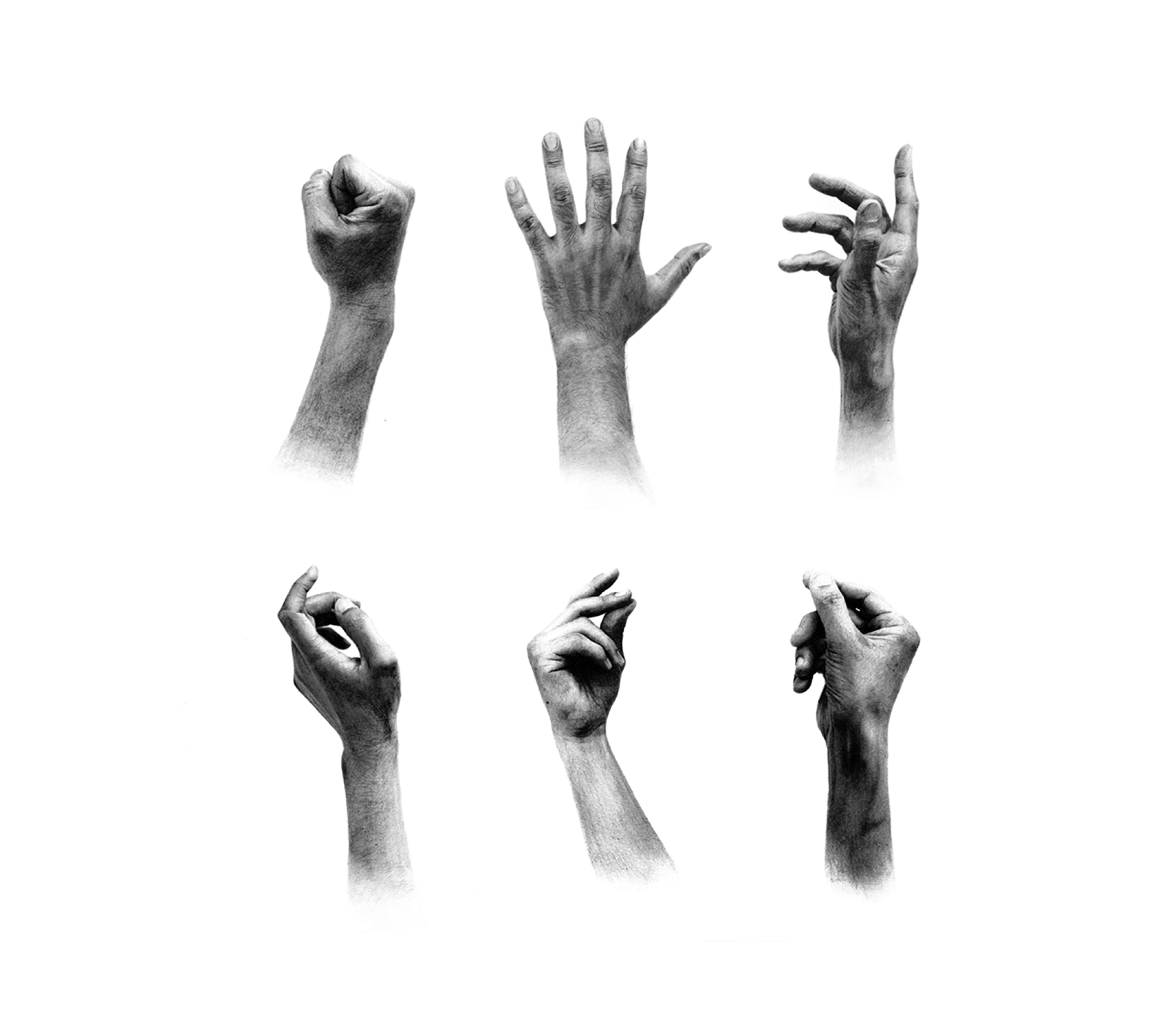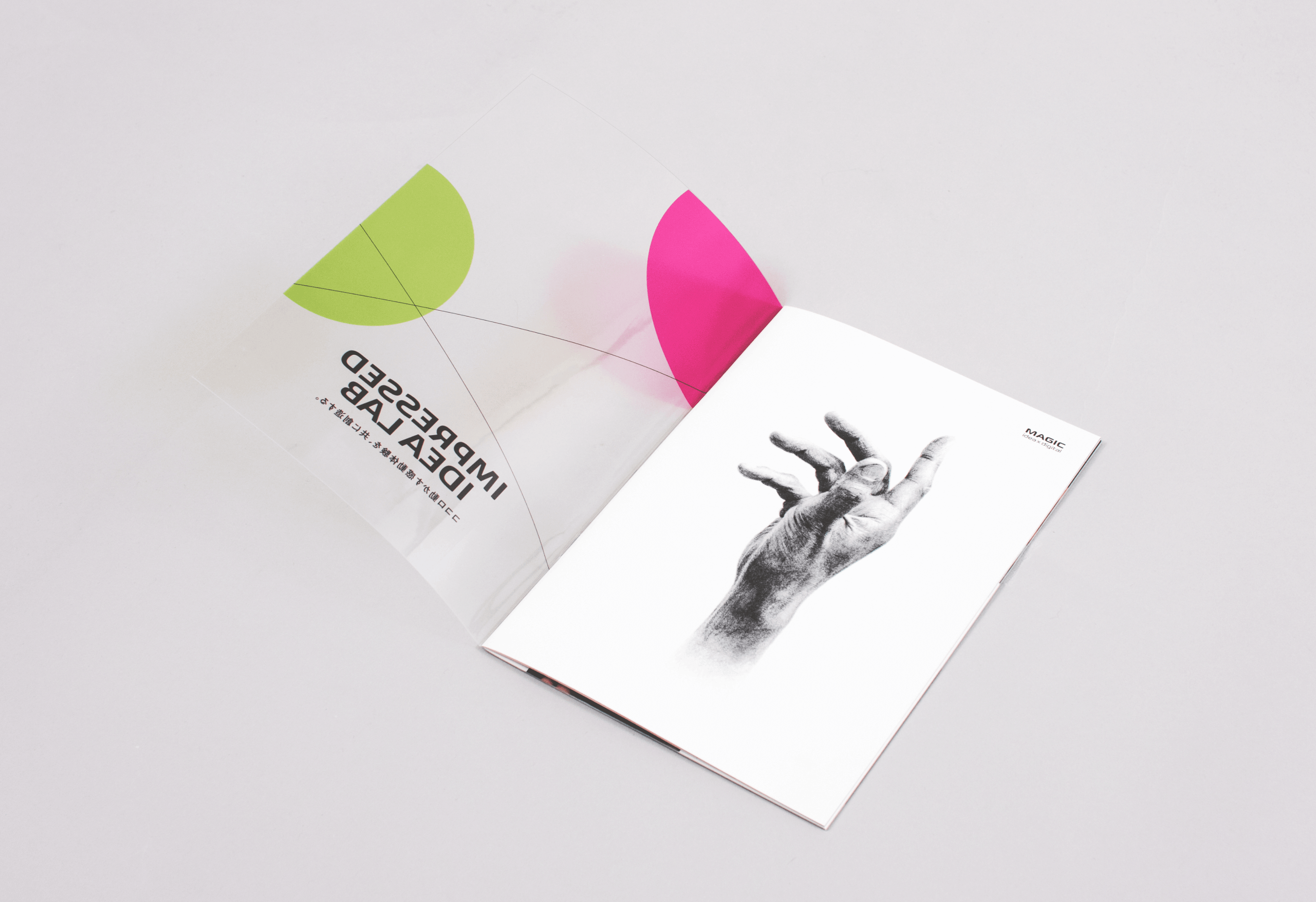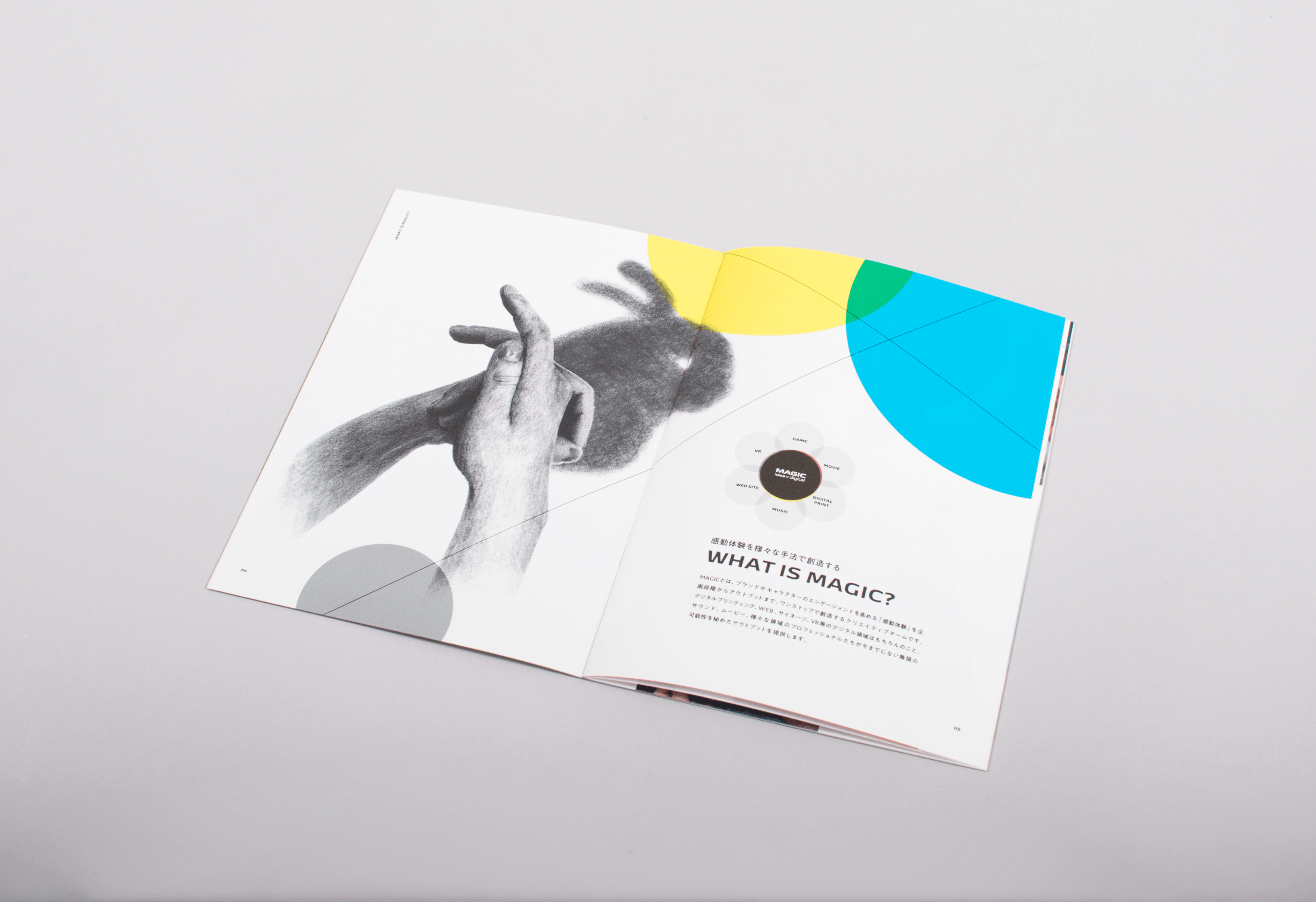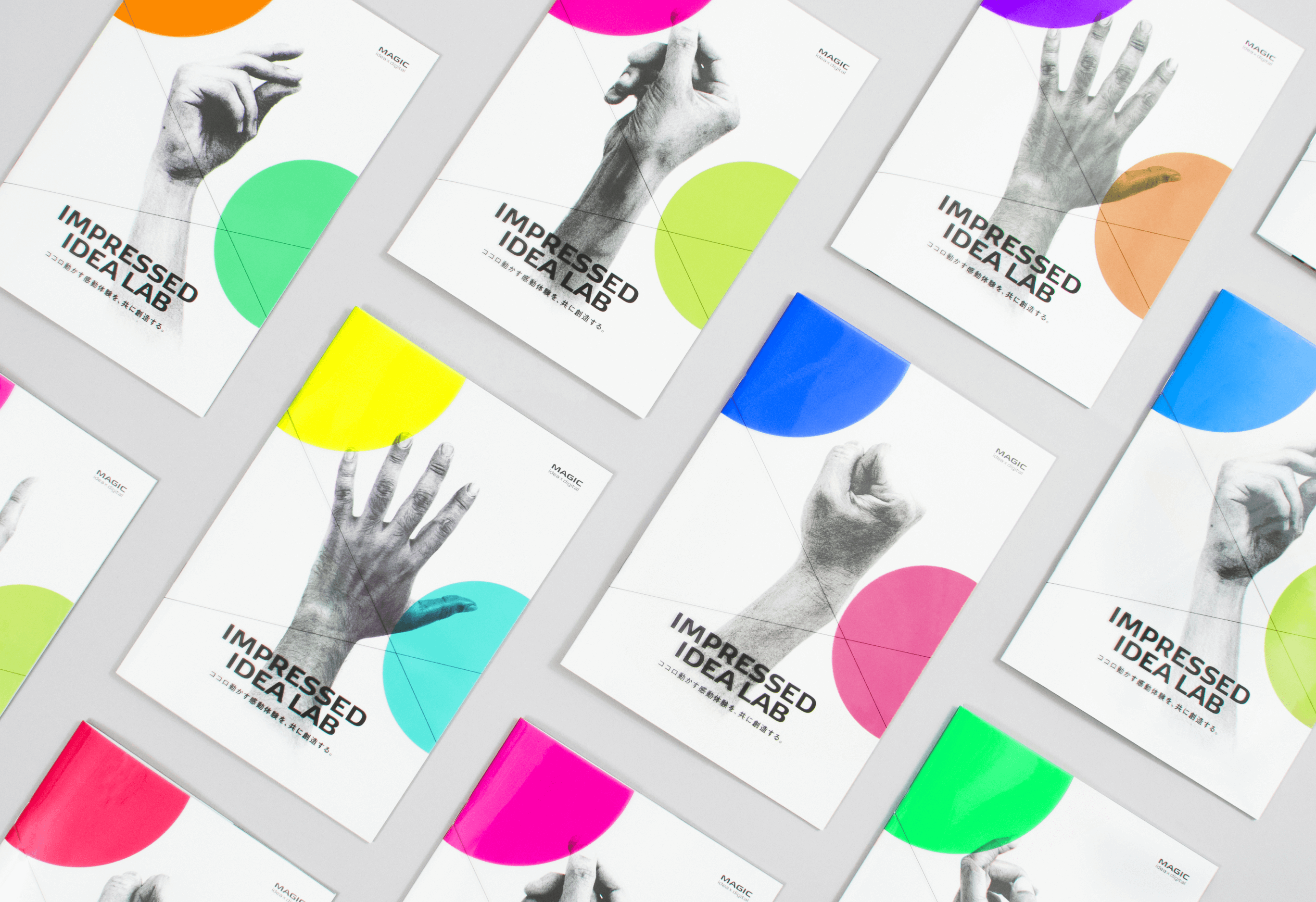 Idea

Shape the possibilities of MAGIC.
To give users a sense of the potential of the newly launched MAGIC team, we designed specific content ideas that could be provided by MAGIC's technical and planning capabilities. We also published content to the website and brand book that gives a more tangible sense of what MAGIC's concept of "emotional experience" is.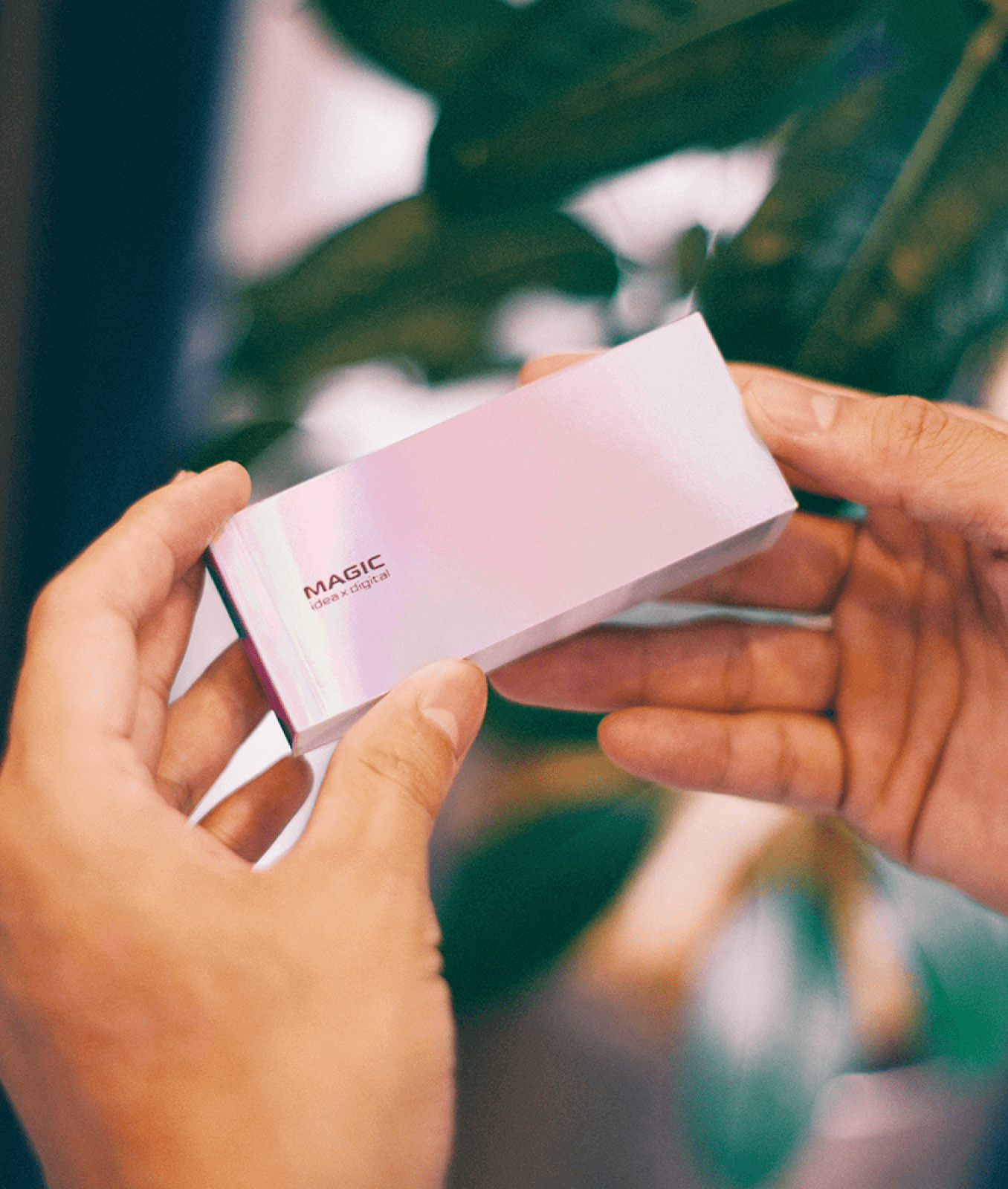 Project team
Takuma Kato

CEO / Producer

Wataru Urakawa

Senior Planner

Ryohey Kamada

COO / Art Director / Designer

Wongeun Heo

Senior Interactive Designer

Junichi Nishiyama

Senior Interactive Designer

Mana Ohtake

Project Manager

F-inc

Agency, Partner

Kafka Grey

Illustrator