HASSYADAI RESORT Branding
Client

HASSYADAIFACTORY inc.
Role

Planning, Copy, Project Management, ArtDirection, Design, Development
Date

Aug 2018
Overview

Brand building support for new services.
We were in charge of branding and various communications for the launch of "Hassyadai Resort", a service provided by HASSYADAI FACTORY, a DMM Group company. We provided consistent brand building services from the formulation of the communication strategy, various VIs, photography and video materials, copywriting, and website production.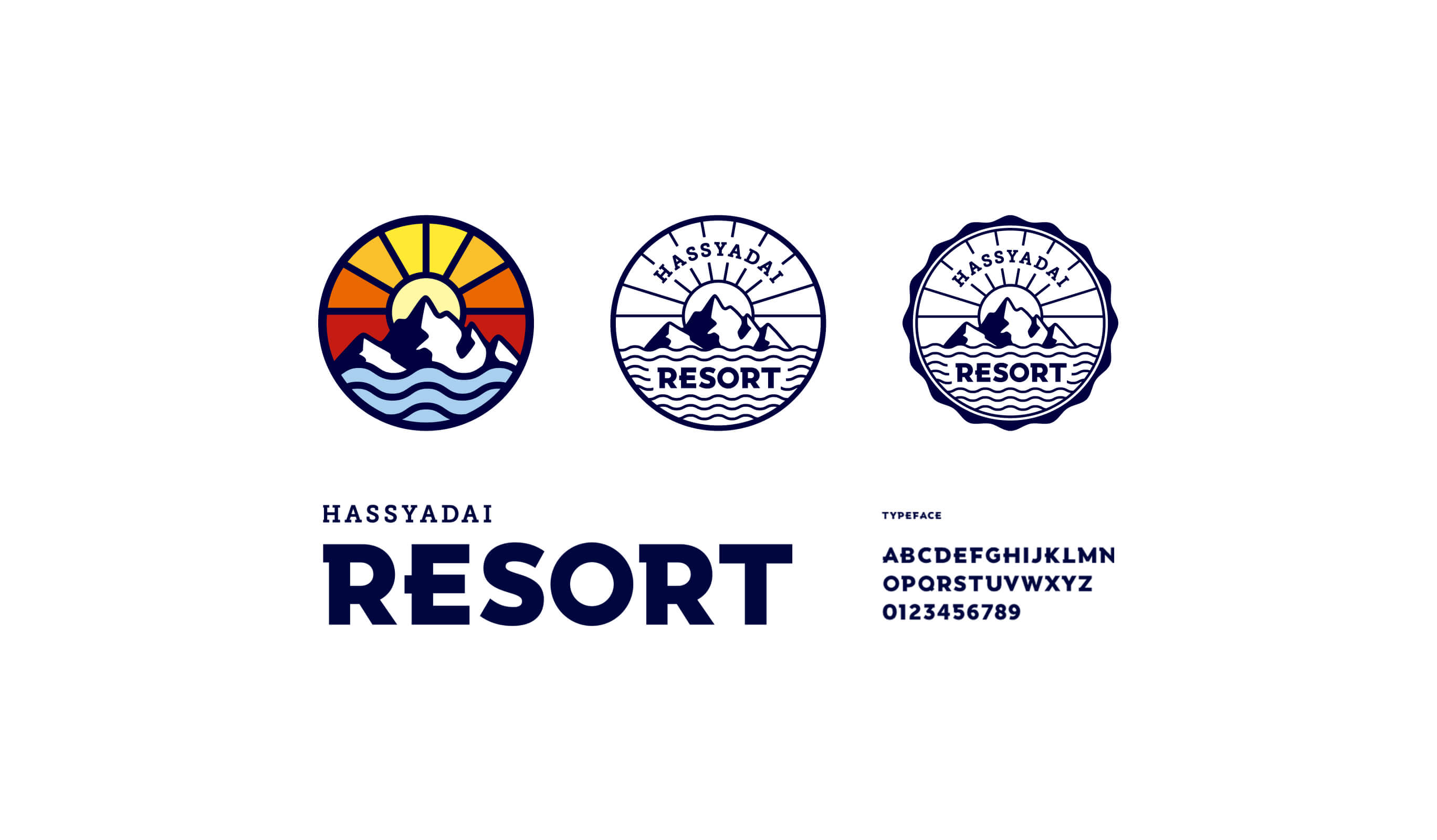 Insight

Transforming the value of resort work.
"Hassyadai Resort" is a service with a model similar to the so-called "resort job". However, because most users of existing resort job services are in their 30s or older, and because Hassyadai is a company with a vision to support the careers of young people between the ages of 18 and 22, it was necessary to establish a unique positioning for Hassyadai Resort.
The hypothesis we came up with was that the competition for Hassyadai Resort was not resort job services, but budget travel products. We thought that the true intention of resort job users should not be "I want a job at a resort," but "I want to travel without spending money." That's how we came up with the communication concept of travelling without travel and accommodation costs.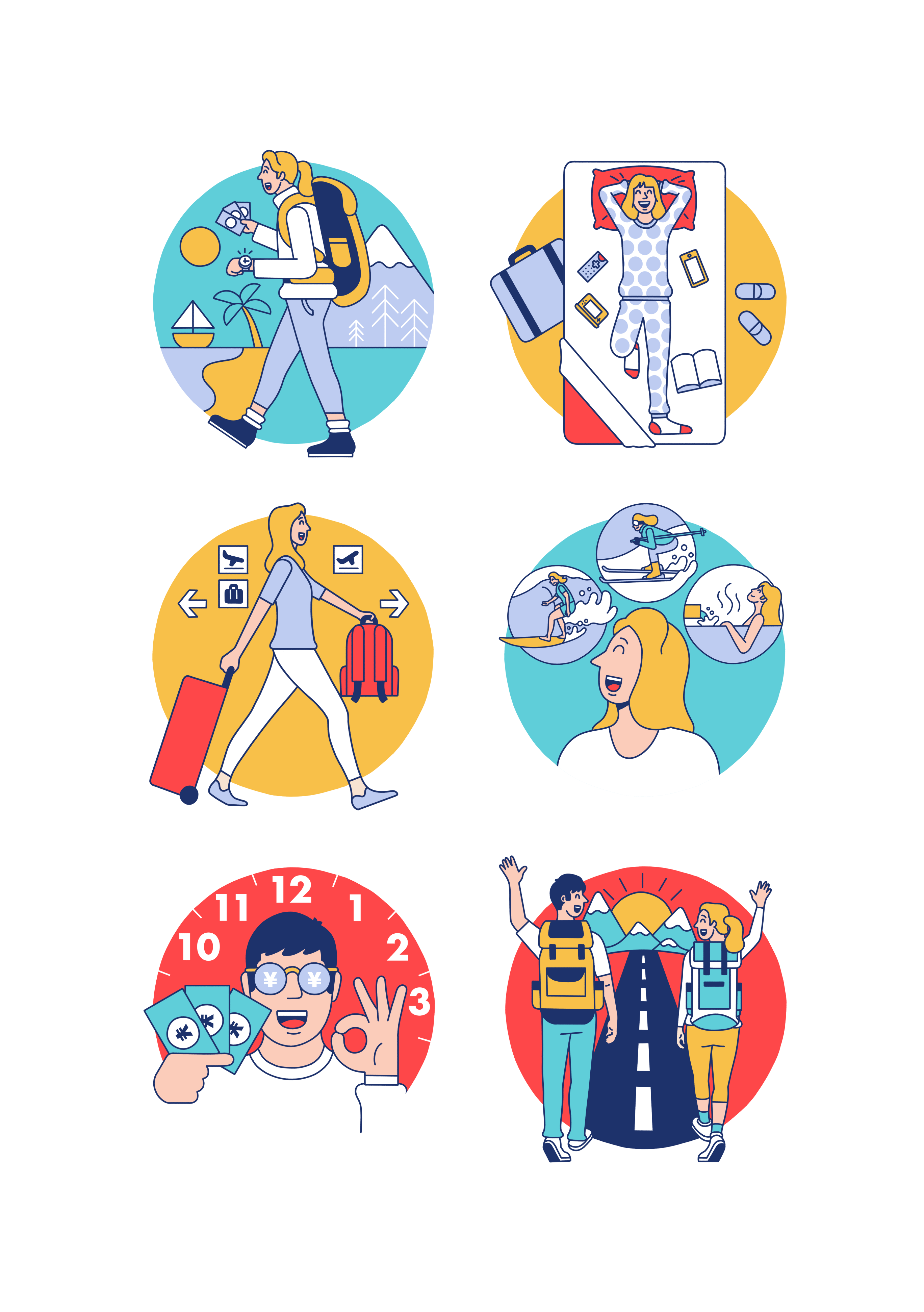 Idea

From logo to typeface to illustration.
The first step in the production phase was to develop the service logo. Hassyadai wanted to use this service as an opportunity for young non-university graduates to carve out their careers. The logo mark that was selected from among several proposals was inspired by the college logo. We also created an original European font to ensure that the brand tone would be easily maintained in each production. In addition, we commissioned Andrew Joyce, a British illustrator, to create illustrations that evoke a sense of familiarity.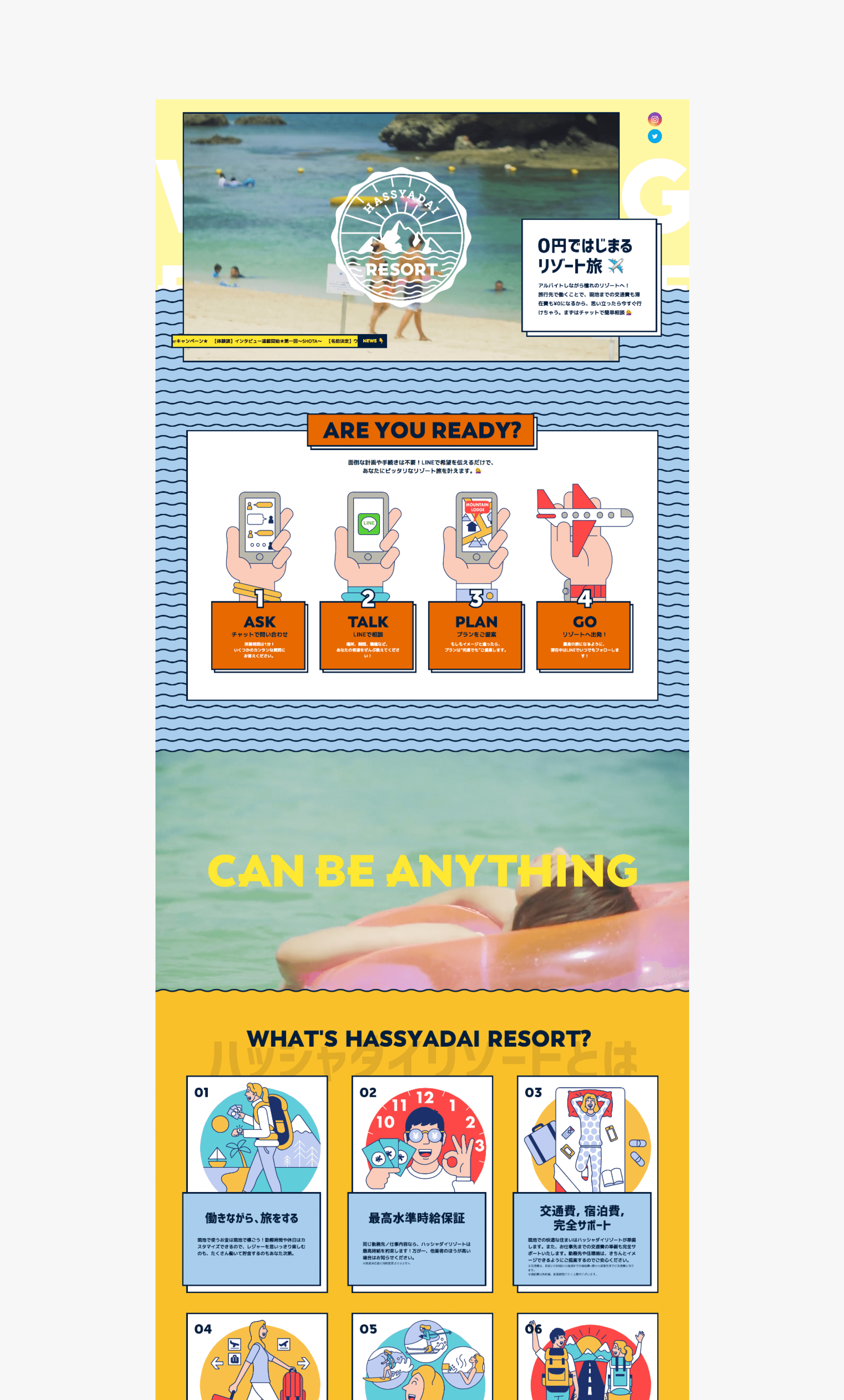 Project team
Masaya Yamamoto

COO / Creative Director

Hiroki Miyamoto

Art Director / Designer

Umi Teranishi

Project Manager

Hiroaki Yasutomo

CTO / Technical Director

Keitaro Suzuki

Design Director

Masakazu Tsuru

Producer

Daiki Machida

Project Manager

Tsukasa Tokura

Front-end Developer

Kenyu Nakamura (CMC)

Photographer / Videographer

Takayuki Nagahama (Sky Synapse)

Drone Shooting

Andrew Joyce

Illustrator

Yuhei Kuramochi (amana inc.)

Video Director

Jumpei Yamamoto (amana inc.)

Video Producer

Plus Class, Inc.

Ad Operator