ONETEAM
Client

gloops, Inc.
Role

Planning, Design, Development, Video
Date

Aug 2016
Overview

A drama of people who are passionate about game development.
We have created a special website and short drama consisting of 6 episodes, that puts the spotlight on people working in the mobile game industry, showing them devoting themselves to game development every day, and aiming to launch as a team. The setting of the drama is the game developer company 'gloops', and the members that work there who have various backgrounds and ideas are struggling with passion every day, to make a game that nobody has ever seen before and is 'one step ahead of the times,' and a work that leaves its mark on the industry.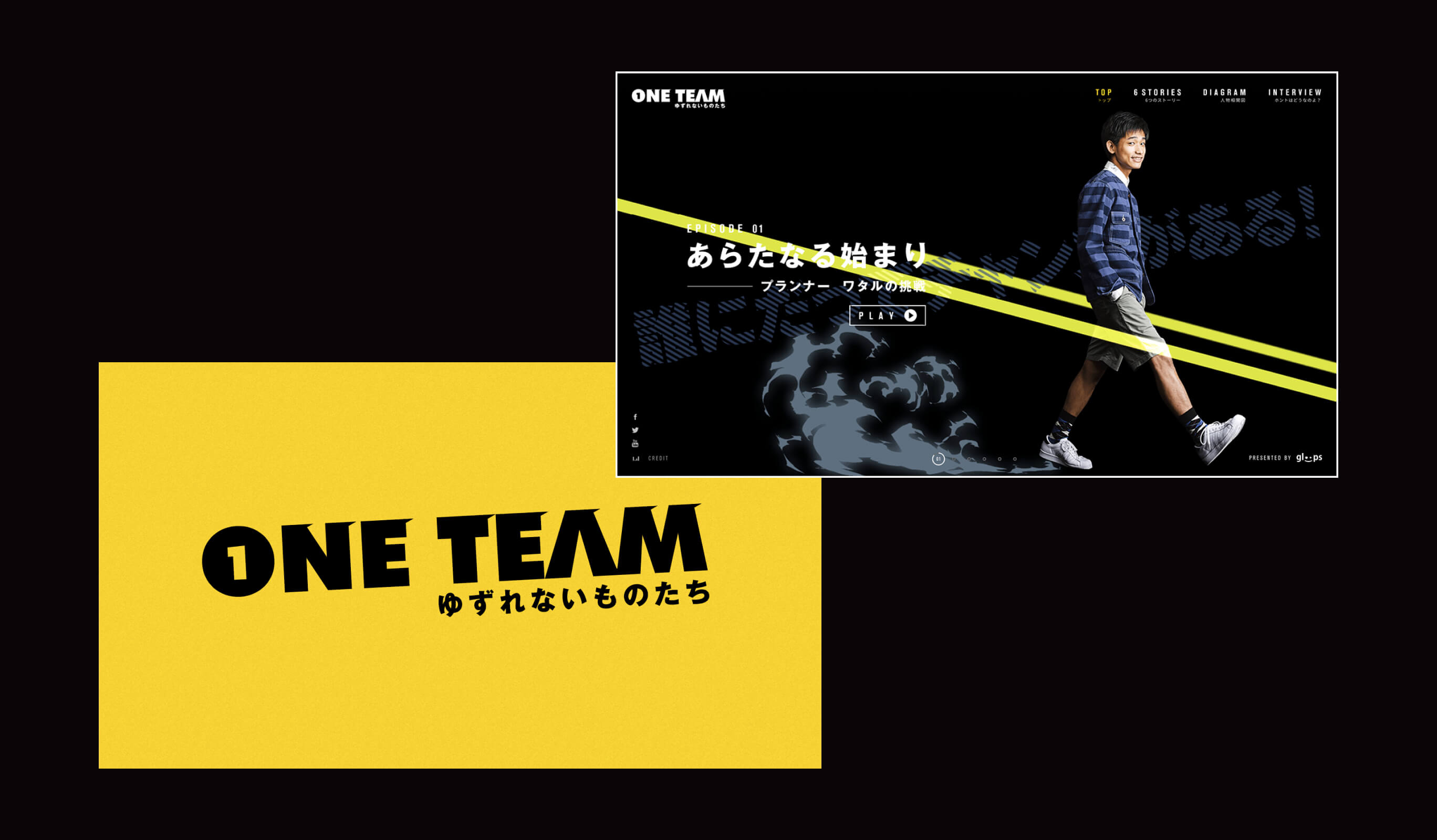 Insight

To know 'the bitter and the sweet' of being on the job.
Firstly, we conducted thorough interviews in producing the content of the drama. The script was written based on listening to the stories of the production members who actually belong to gloops, bringing together various opinions about what was happy and painful in their work, what they found interesting through the work, and the dramatic scenes that occurred during the production of gloops.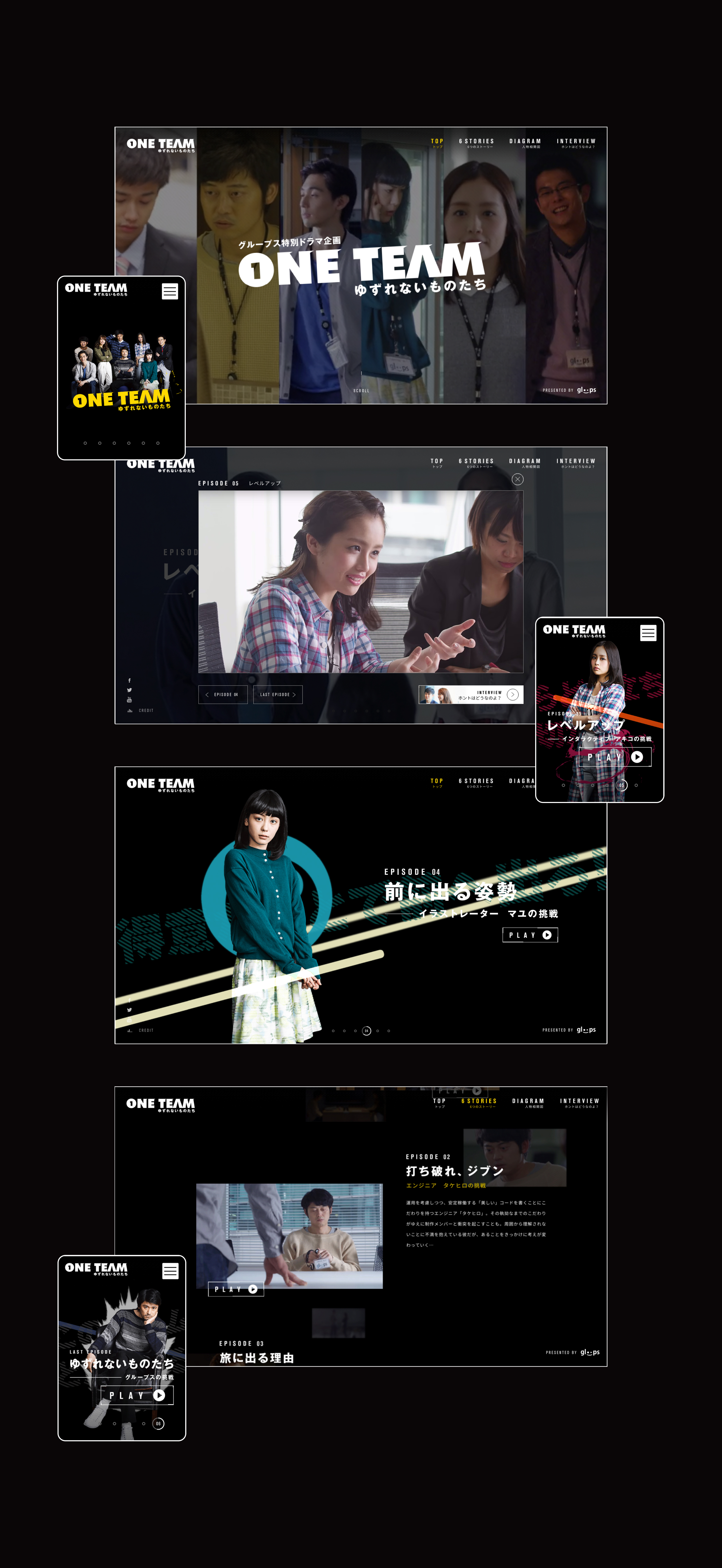 Idea

A realistic drama, and a website that is like the game.
The filming of the drama was done in-house, by the members of gloops who are passionate about developing games every day. In a filming tone reminiscent of passion and digital creation, we got the performers, who were decided on by an audition of a total of nearly 100 people, to express the joy, sadness, and strengths of creating as a team in game development. With the special website, we have adopted game-like motifs and animations that bring to the surface the personality characteristics of each character, and have been carrying out production whilst being conscious of their affinity with the story.
How do we get you to keep watching all 6 episodes of the drama? This was a big issue with the website design. In order to solve that issue, we adopted WebGL, and while continuing to express the unique impact inherent in each story with animation and graphics, created the website based on a design of the main page automatically transitioning seamlessly with a timer, and an information page where the drama is explained in more detail. The animation is designed so that the automatic transitioning of the main page is made up as one opening movie. Also, with the theme of 'mobile game production' in mind, we implemented it so that you can experience animation that is responsive and stress-free even on your smartphone. I think we were able to create a website that isn't just for watching the drama only but continues to supplement and maximize the world of the drama.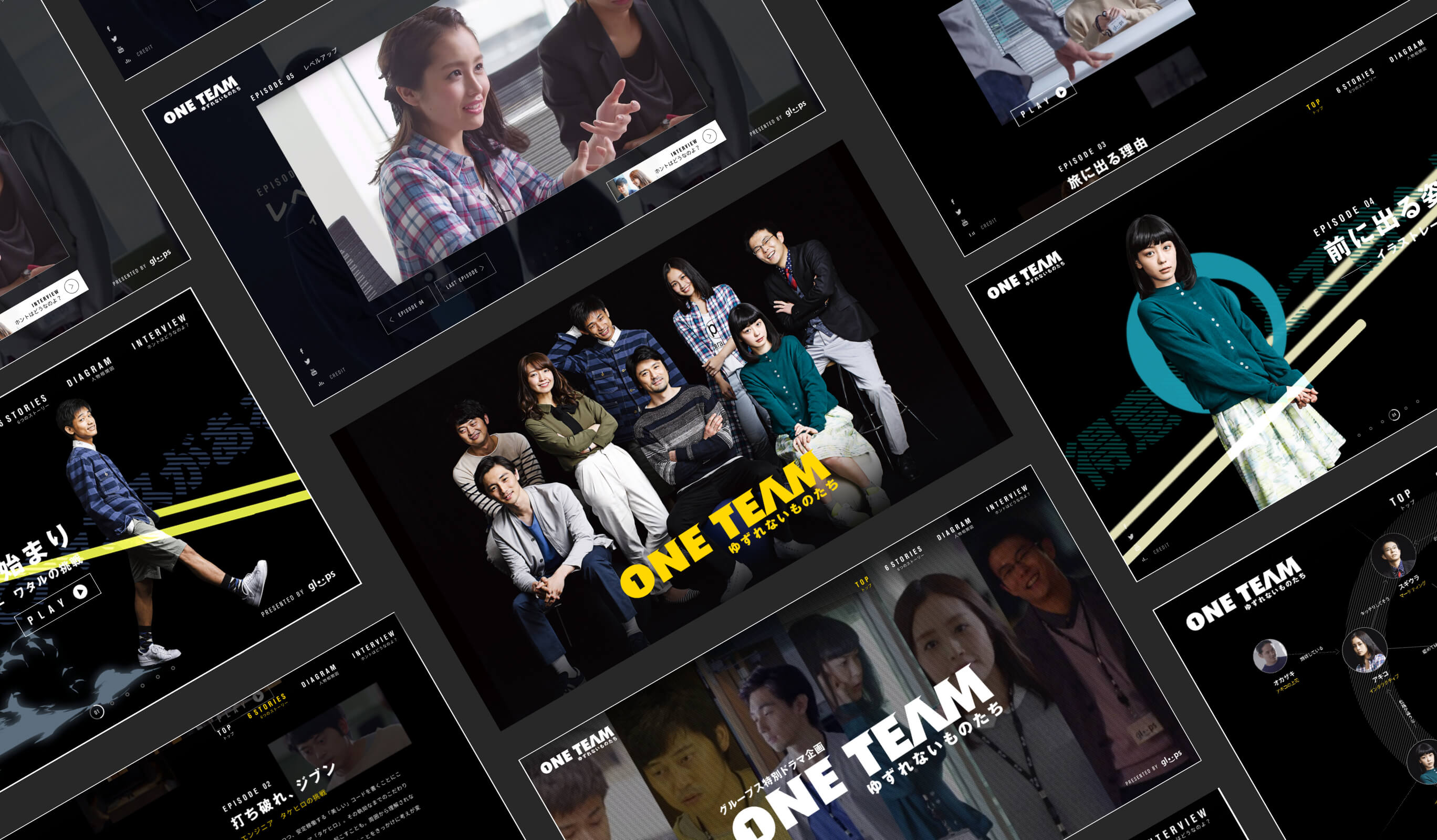 Awarded
Site of the Day — Awwwards
Website of the Day — CSSDA
Project team
Takuma Kato

CEO / Producer

Wataru Urakawa

Senior Planner

Junichi Nishiyama

Senior Interactive Designer

Noboru Oikawa

ArtDirection / Design

EPOCH Inc.

Partner

ROBOT COMMUNICATIONS INC.

Partner