StudySapuri Brand Site
Client
Role

Planning, Project Management, ArtDirection, Design, Development
Date

Mar 2021
Overview

Giving shape to strengths and thoughts.
We created Study Sapuri's brand site. We wanted to express the strengths and thoughts of the brand, so the entire team, including the client, worked on its production together.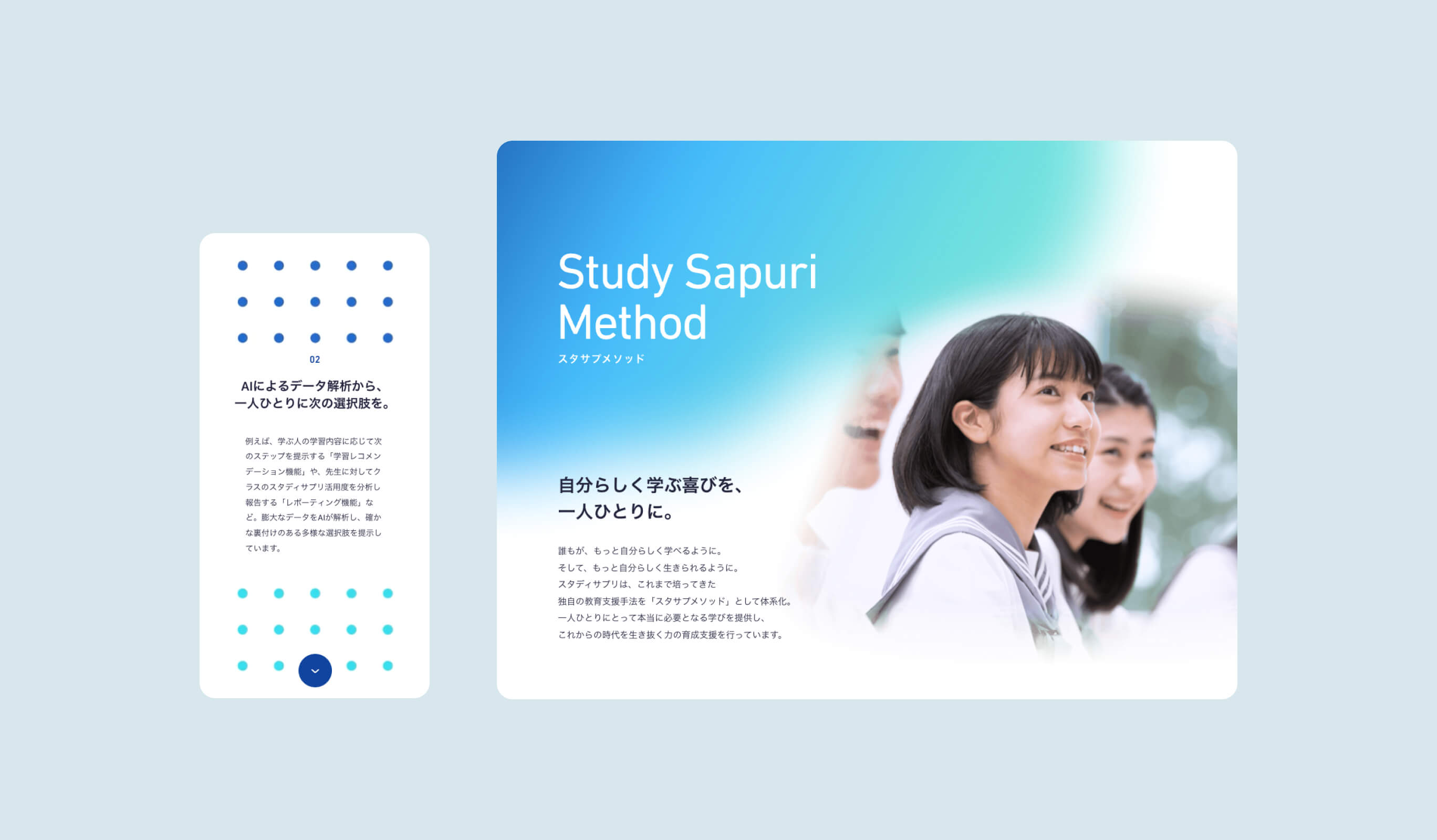 Insight

To understand the intrinsic value.
First, to understand Study Sapuri, we interviewed people in various positions. There, other than the strengths of the business, we were also able to touch on their thoughts that are their basis. We thought that our role in making the site was to convey all of that in an easy-to-understand manner. Also, we designed the content while exploring for a better way to convey the content of the service designed with the users, consisting of students, guardians, and educators, in mind.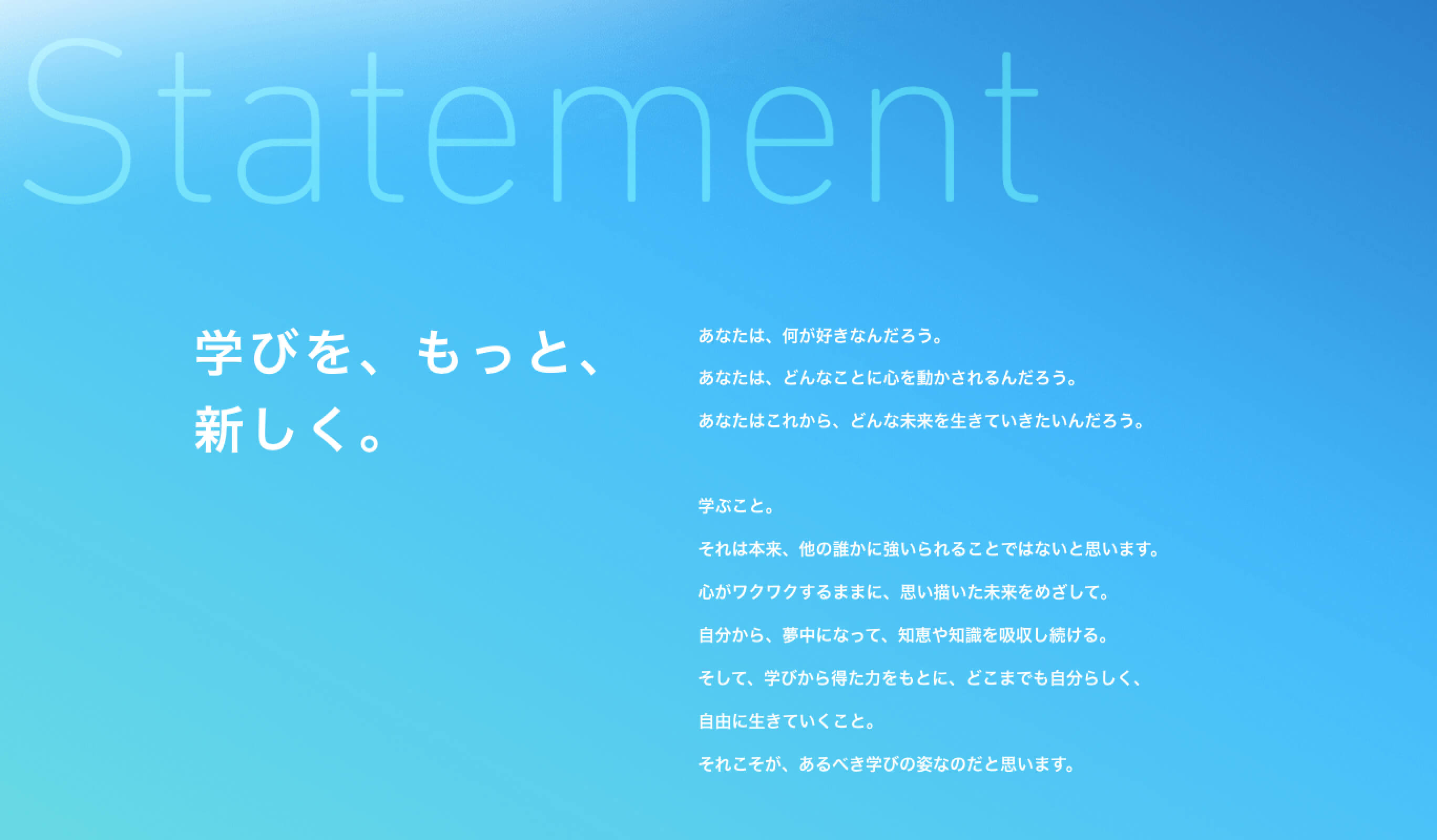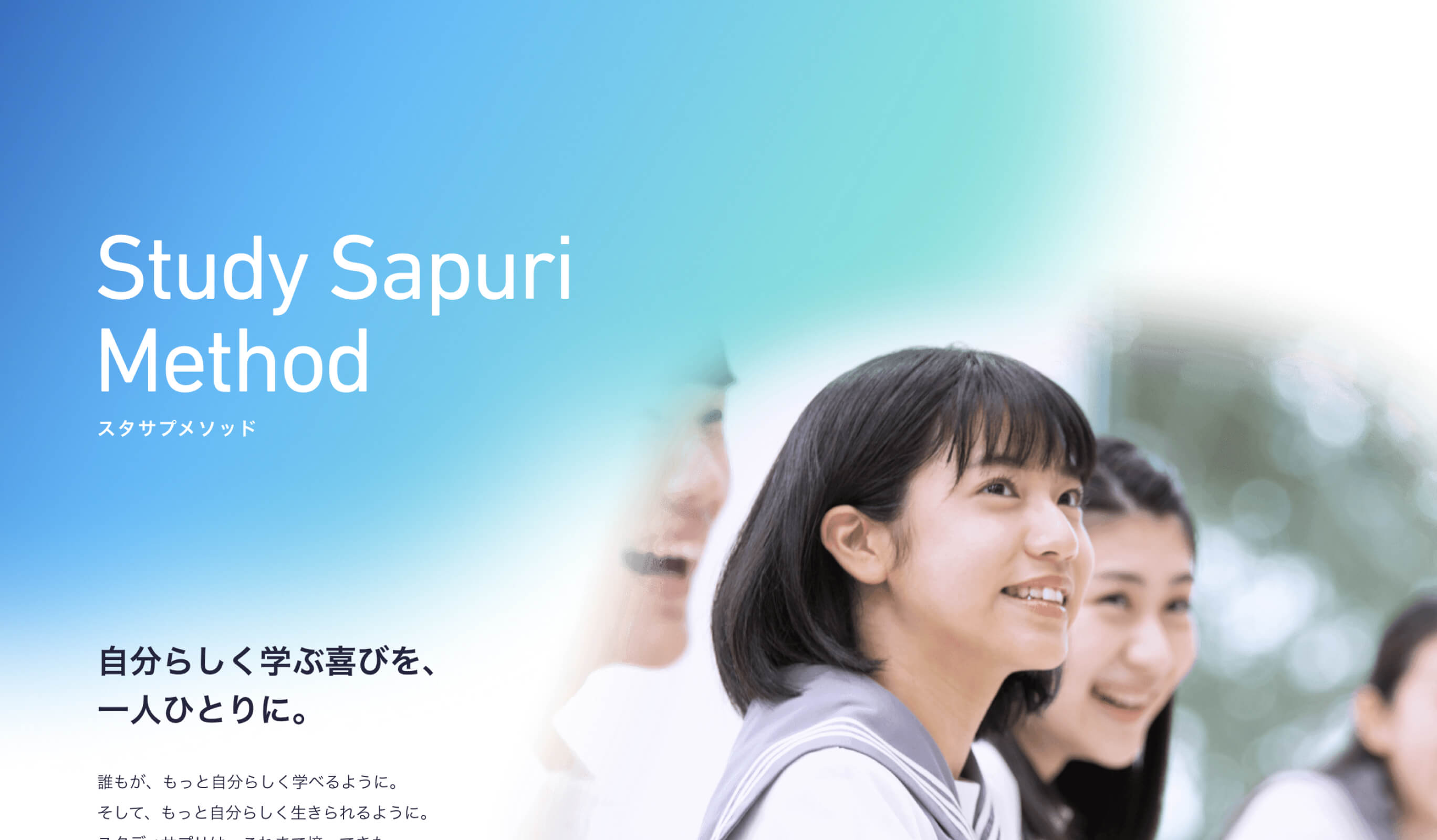 Idea

Convey value while including "emotion."
We organized content and designed information so that the information straddling Study Sapuri's multiple services would be conveyed in a comprehensive and easy-to-understand manner on the site. Also, we constructed not just the content but also the key visuals and site design to convey the strengths and consistent thoughts (emotional value) of this same service with confidence, innovation, and friendliness.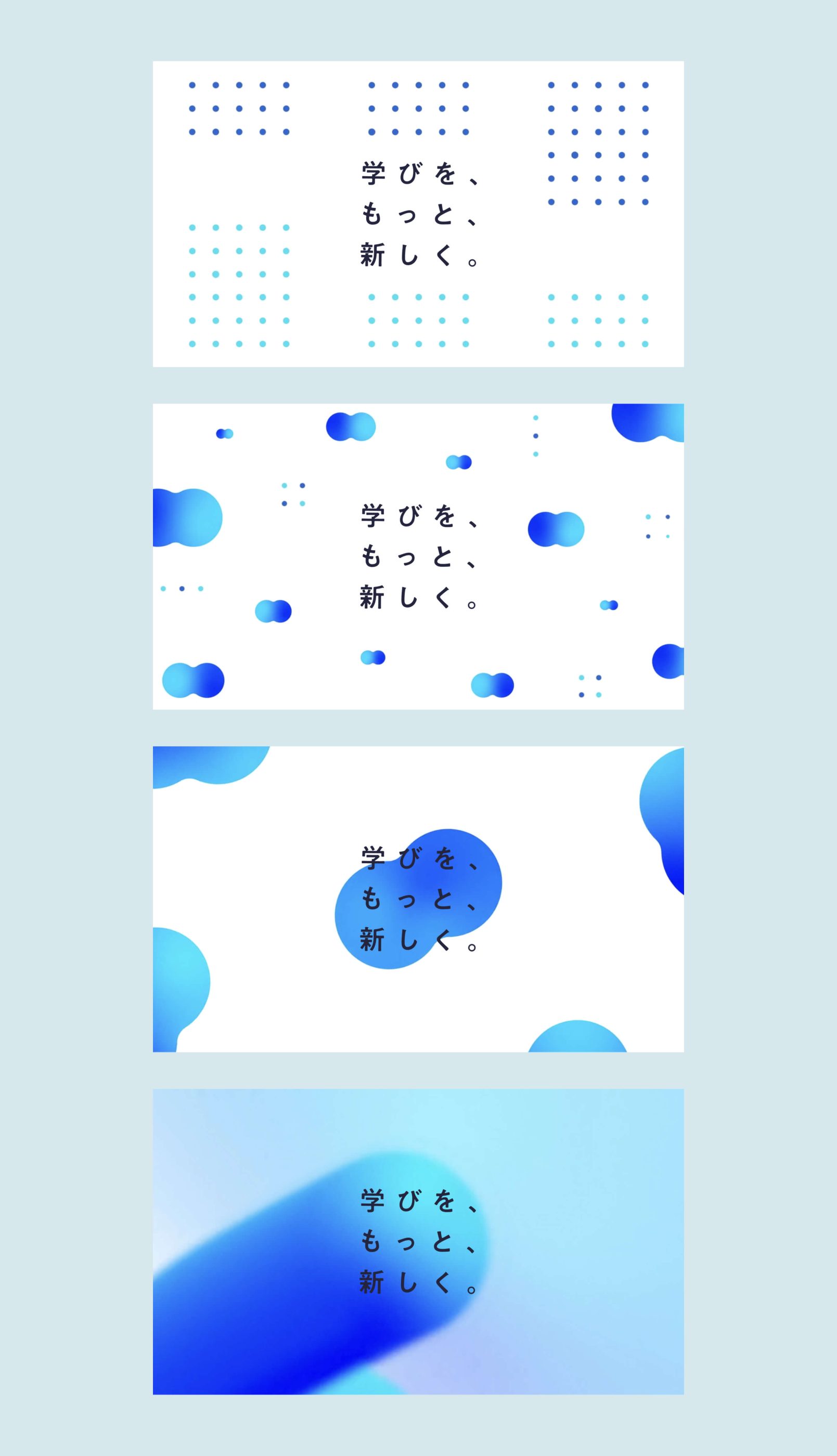 Project team
Dada Okada

Account Planner

Masaya Yamamoto

COO / Creative Director

Wataru Urakawa

Senior Planner

Ryohey Kamada

COO / Art Director / Designer

Arisa Miyasaka

Designer

Junichi Nishiyama

Senior Interactive Designer

Hiroaki Yasutomo

CTO / Technical Director

Gen Shibano

Project Manager

Copy Writer

Motion Graphic Movie