Technics 50th Anniversary Site
Client

Nippon SP Center Co.,Ltd
Role

Planning, Project Management, ArtDirection, Design, Development
Date

Dec 2015
Overview

Listening to the history of Technics.
Launched in 1965 as a sister brand of Panasonic, the Technics brand of high-end home audio equipment has to this day, garnered numerous fans, and continues to create products that have changed the history of the music industry. In 2015, at IFA, the world's largest consumer electronics trade show in Germany, Technics marked its 50th anniversary, by delivering a message about the past 50 years of its history and the future to come, whilst at the same time announcing new products. For this event, we helped Technics present its illustrious history spanning 50 years, through a rich web and video experience.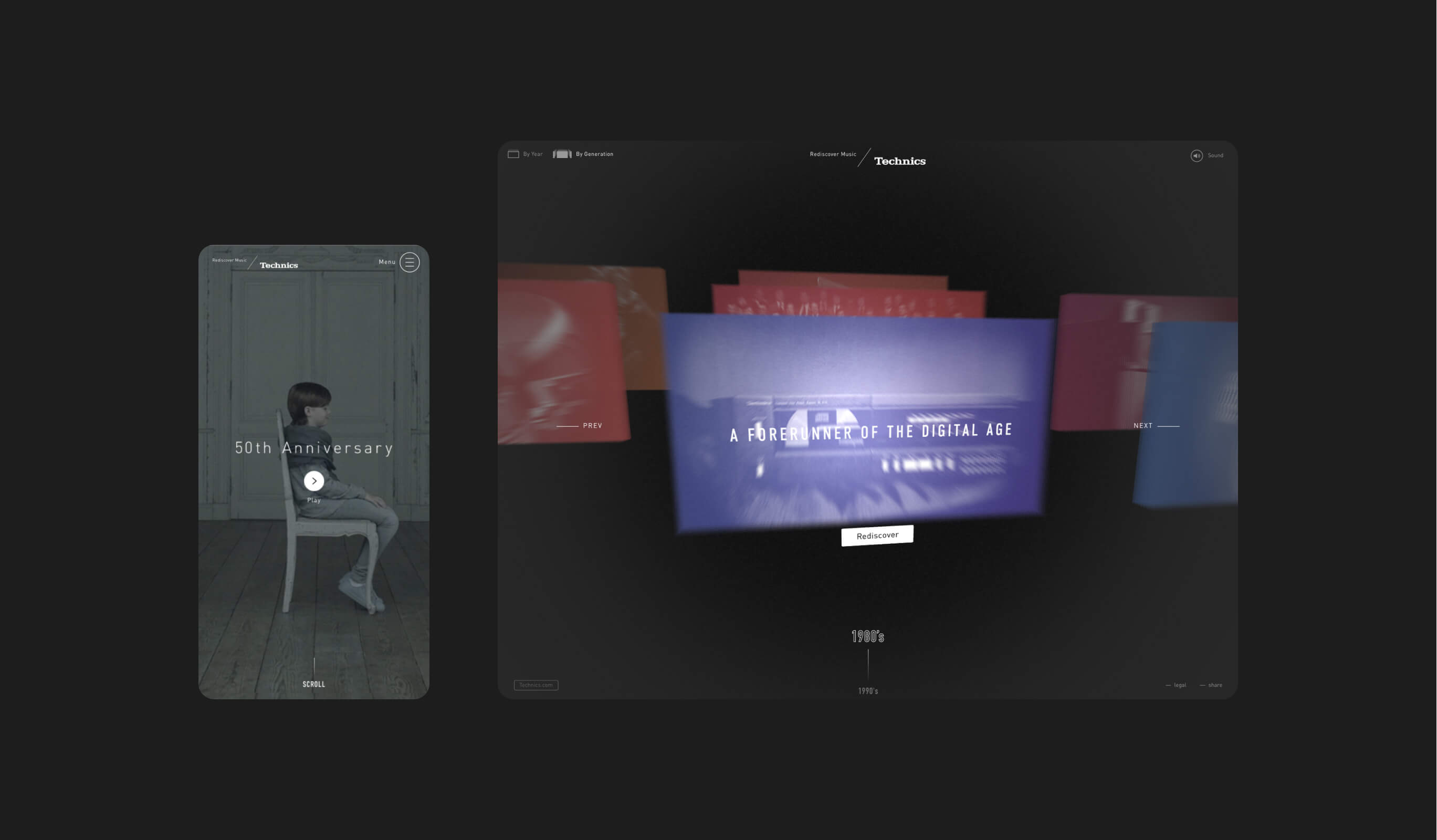 Insight

Visualizing why they are loved by their fans.
Technics has a large number of dedicated core fans, who showed a great deal of excitement on social networking sites. We wondered if we could convey the appeal of Technics in a more emotional way, by visualizing the "passion of their fans". The video that plays at the beginning appeals to people by combining the world view of the website, with the fact that Technics is a "brand that has been loved for many years". For the music too, we created original songs that could be used for both the website and the video.
Idea

Going back and forth in a time machine between the past and the future.
The concept of "an experience like going back and forth in a time machine between the past and the future" was incorporated into the design, so that the major achievements of Technics throughout its history can be shown one by one in sequence. The index page incorporates a parallax effect that moves along with the mouse pointer. Also, we made it so that by scrolling at the bottom of even product detail pages, you can seamlessly transition to the next product detail page.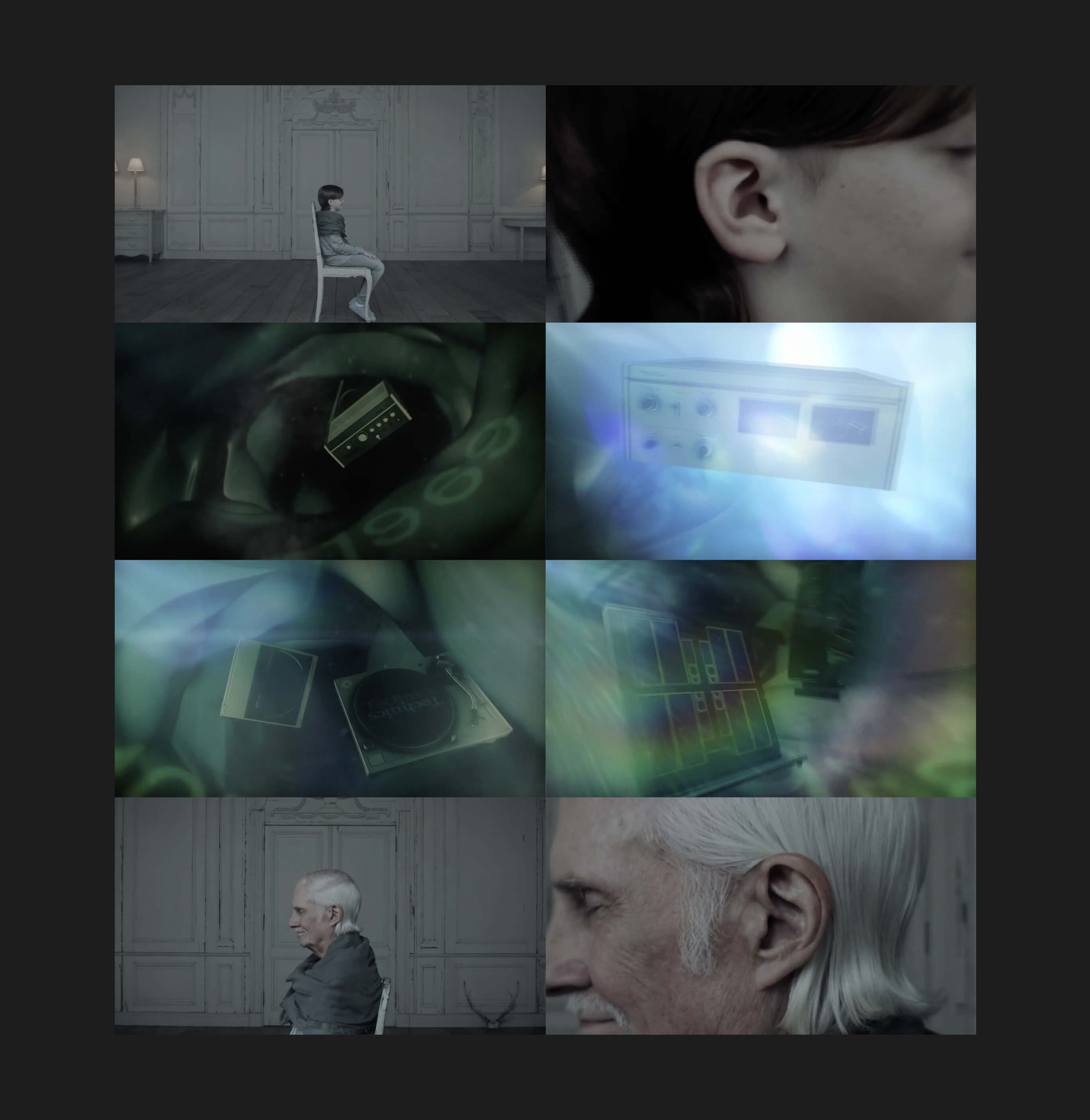 Awarded
Site of the Day — Awwwards
FWA of the Day, FWA of the Month — FWA
Website of the Day — CSSDA
Project team
Takuma Kato

CEO / Producer

Junichi Nishiyama

Senior Interactive Designer

Noboru Oikawa

ArtDirector, Designer

Sunao Nakamura

Project Manager, Director

Daiki Machida

Project Manager, Director

Naoki Kawai ( Nippon SP Center Co.,Ltd )

Producer

Kazuhide Taji

HTML Corder, Programmer

Kazuya Arai(EPOCH)

Video

Nobuaki Hongo(EPOCH)

Video

Rei Sumii

Sound