THE GINZA "THE COTTON"
Client

THE GINZA Co., Ltd.
Role

ArtDirection, Design
Date

Nov 2019
Overview

Experience the brand throughout the entire space.
THE GINZA "THE COTTON", delivers high quality, comfortable moisture.
We were in charge of UX design and arrangement of the store for "THE COTTON" section in Shiseido's THE GINZA store on the 8th floor of Ginza Mitsukoshi.
This is a new type of cotton that has been achieved through the use of carefully selected raw cotton from all over the world and blended using expert techniques, and through the use of carefully selected materials and manufacturing methods. We designed the entire space to experience the brand story of the product.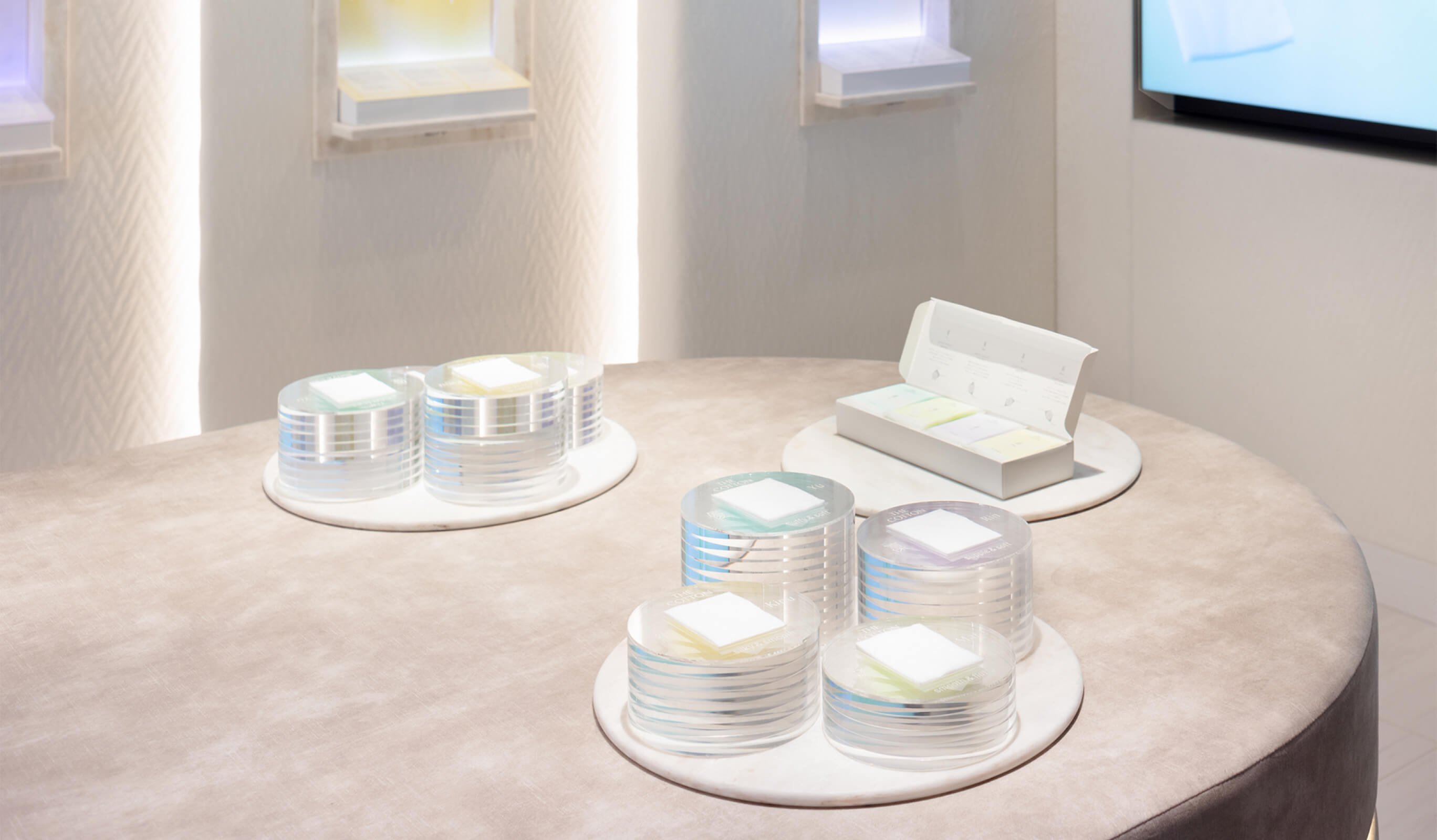 Insight

The images, sound, and scenography will shake both the senses and the rational mind.
In order to provide a pleasant experience of the product brand, we created new high-speed images that make full use of water sizzles and ambient sounds that show various expressions, and made them the main elements of the spatial presentation. In order to respond to customers' "want to know more," which was created after the high-quality brand experience, niches displaying four types of actual products and product information were placed. The niches are made of acrylic material, and the text above them is silk-screened to create a sense of depth and luxury. These elements create a UX design that stirs both the senses and the rational mind.
Translated with www.DeepL.com/Translator (free version)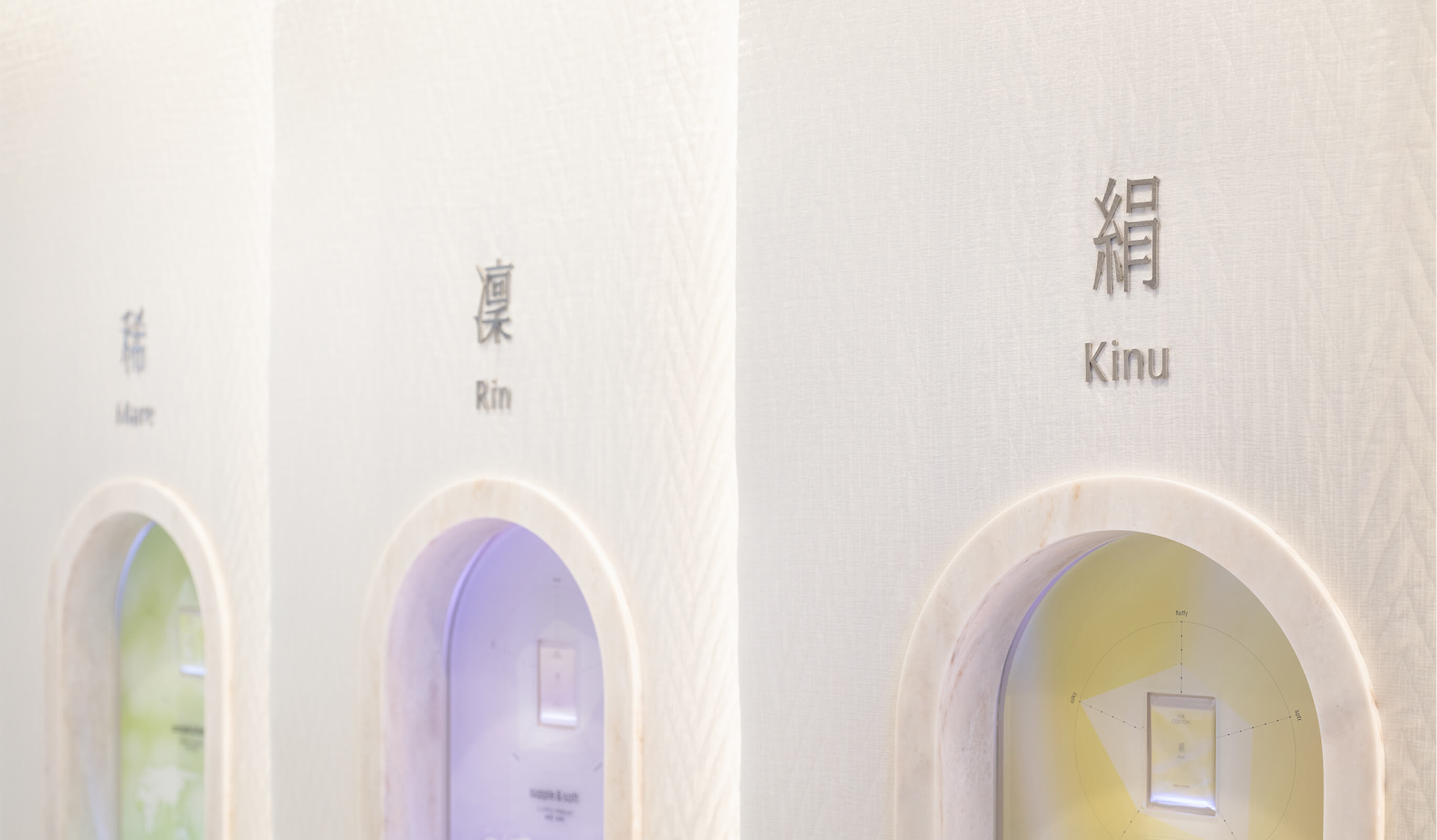 Idea

A space to lean on with freshness.
The video and sound that surrounds the entire space are not a loop of edited pieces. The video is played in cuts and the sound is played in phrases at random, so they always have different expressions. Although "random," the program is precisely controlled so that it provides a pleasant harmony that never breaks down at any point in time. No matter how long you stay or when you visit, this is a space that will accompany you with freshness.
In addition, the niches for product displays incorporate an interactive light and sound system that reacts when approached. The entire space is designed to attract visitors' interest in the products, and to provide them with a deep understanding of the appeal of the products through the experience.
Translated with www.DeepL.com/Translator (free version)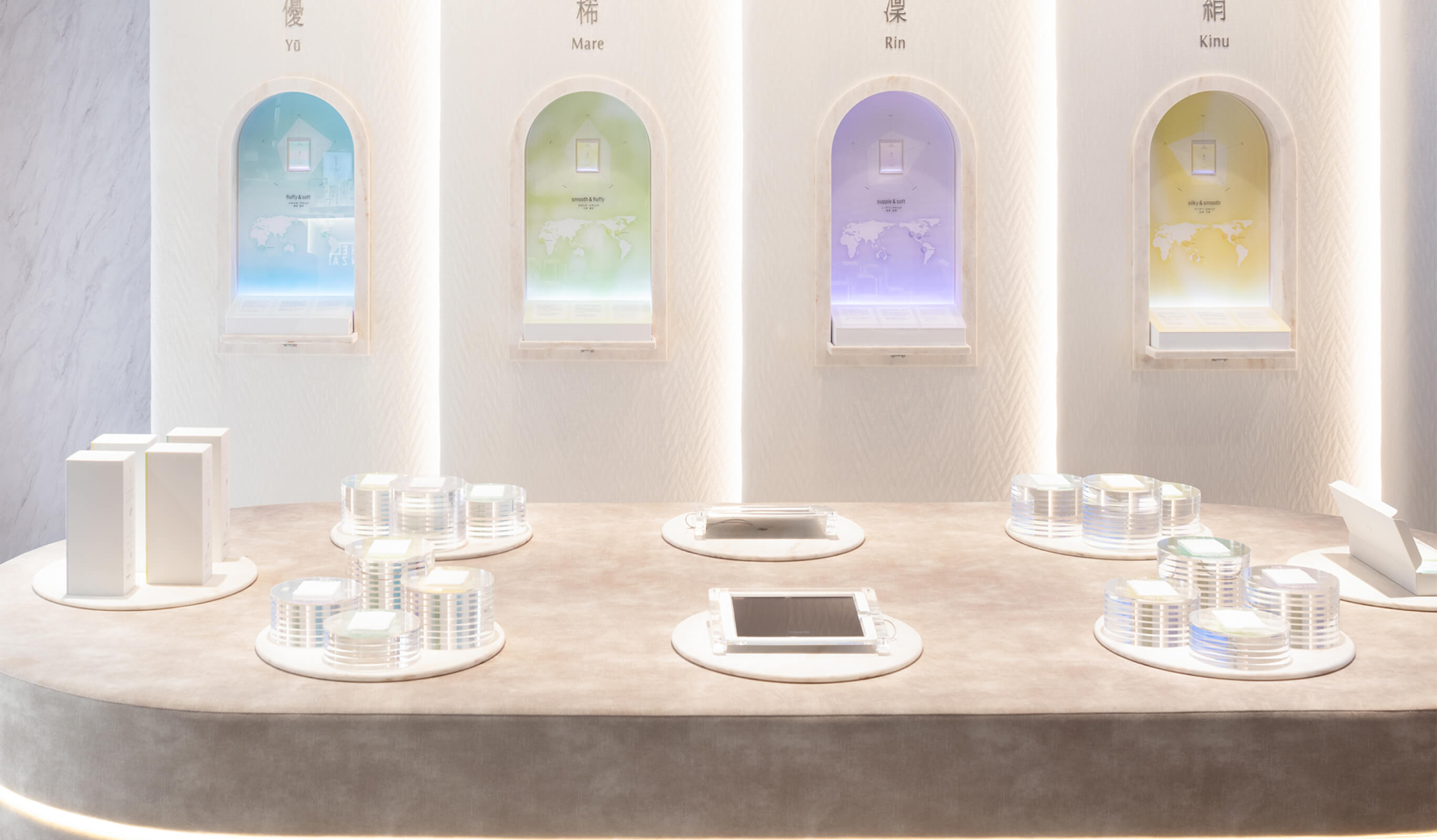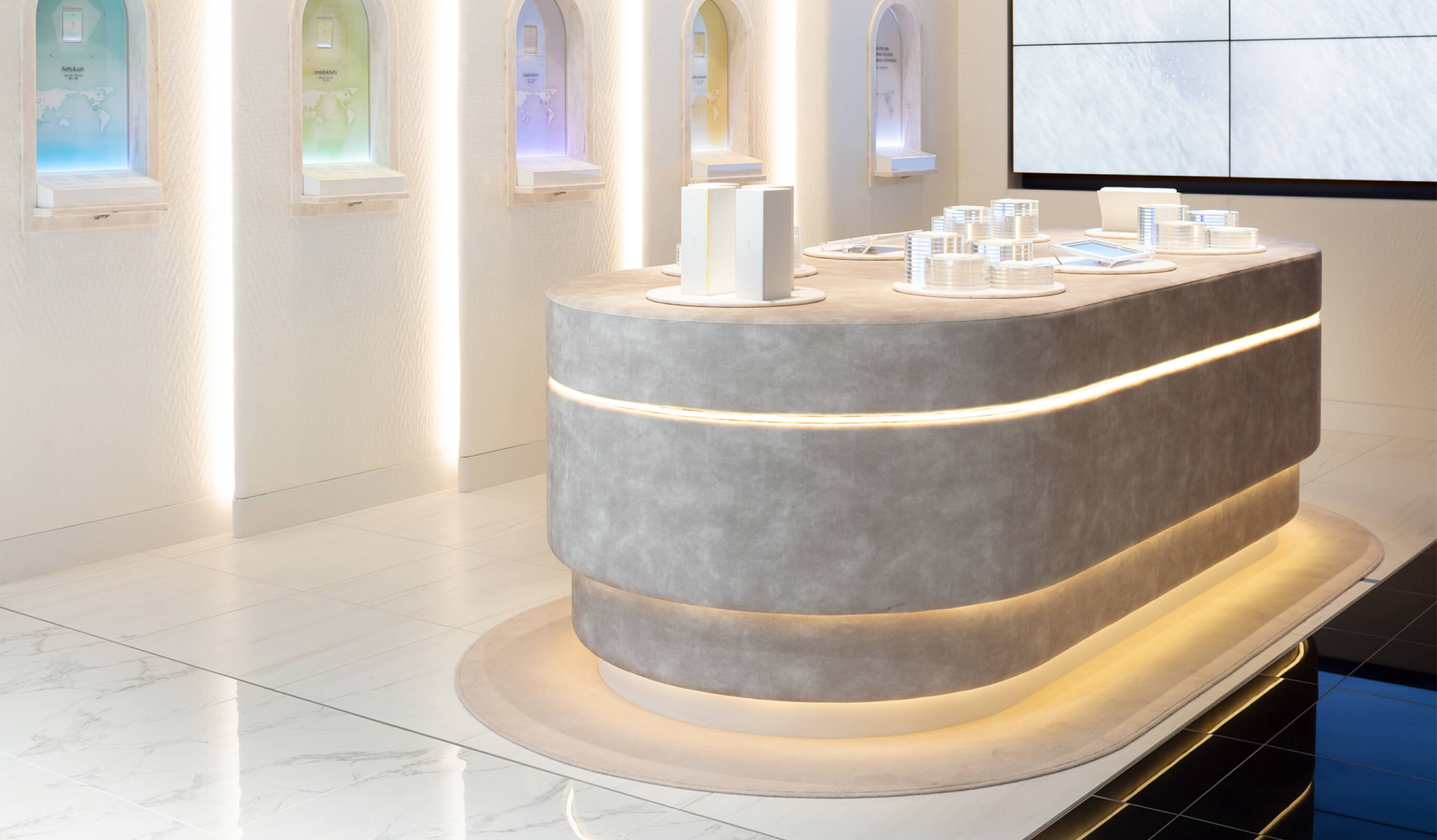 Project team
Hiroaki Yasutomo

CTO / Technical Director

Arisa Miyasaka

Designer

Masakazu Tsuru

Producer / Project Manager

Keitaro Suzuki

Design Director

F-INC

Branding Director

Jumpei Yamamoto (amana.inc)

Movie Producer

Yoko Takenaka (amana.inc)

Movie Producer

Kaori Jahana (amana.inc)

Movie Director

Ryo Saito (amana.inc)

Cameraman

Kosuke Sato (amana inc.)

DIT

Go Hiyama (echoes breath)

Sound

HIROSHI TOMIKAWA ARCHITECTS+ASSOCIATES

Partner