Goodpatch Corporate Site
Client

Goodpatch Inc.
Role

Planning, Project Management, ArtDirection, Design, Development, Technical Direction
Date

May 2020
Overview

Thinking from the question "why" to reveal the essence.
The corporate website of Goodpatch Corporation went public in June 2020. We aimed for a unique renewal that was appropriate for the IPO of an unparalleled design company in the world.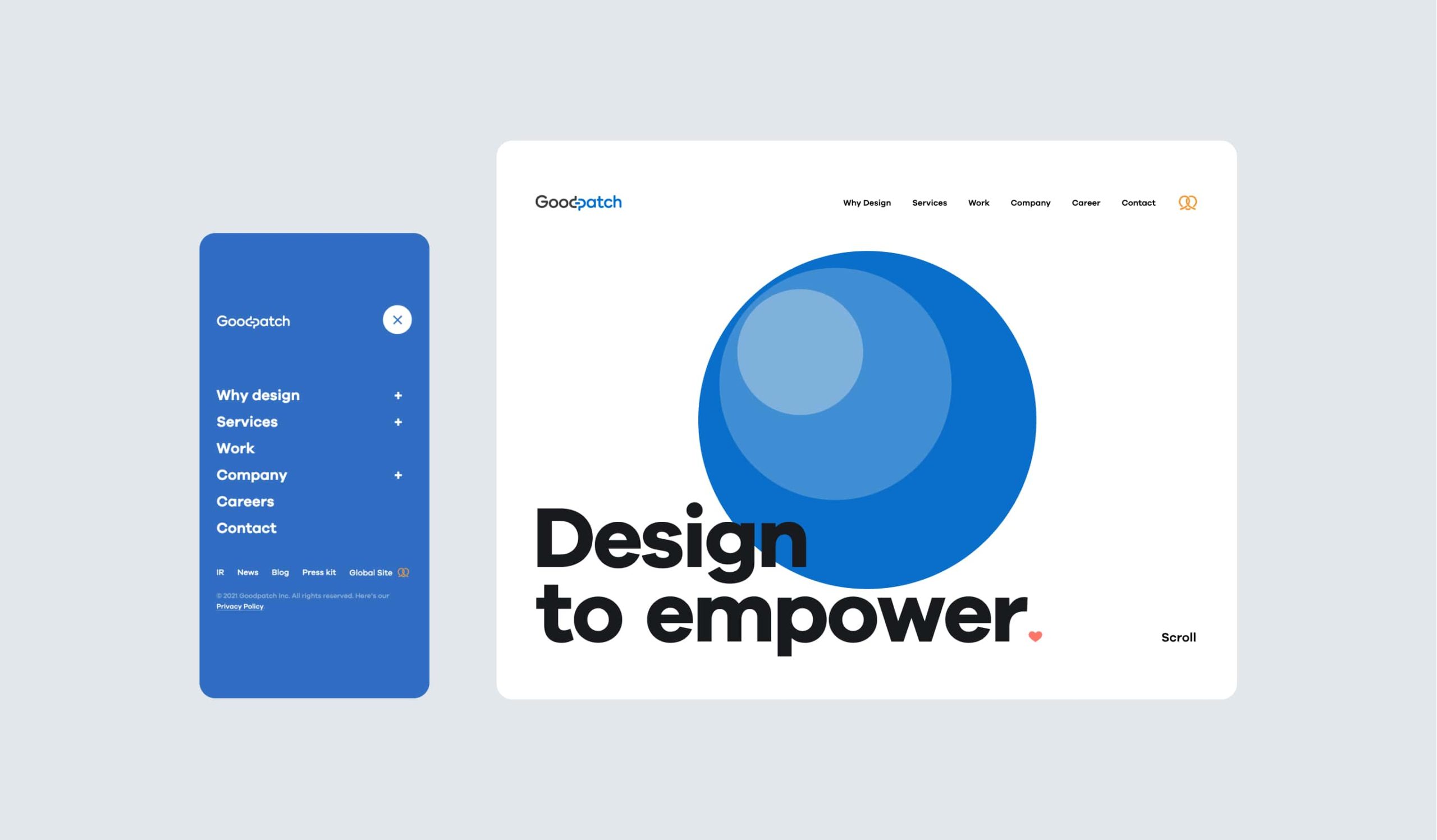 Insight

Expressing uniqueness throughout the website.
To express the vision, mission, and stance of Goodpatch, we unified the entire website into a structure that gives the impression of a series of stories starting from "Why", and created icons and diagrams derived from the "patch" and "circle" motifs in the logo. The Top page in the site boldly displays a motion graphic image worked on by ALLd. along with a catchphrase. We produced a first view that reminisces on Goodpatch's original UI design, including indicators and app icons. Hidden elements and gimmicks are also scattered throughout the site, as is typical of a company that values playfulness.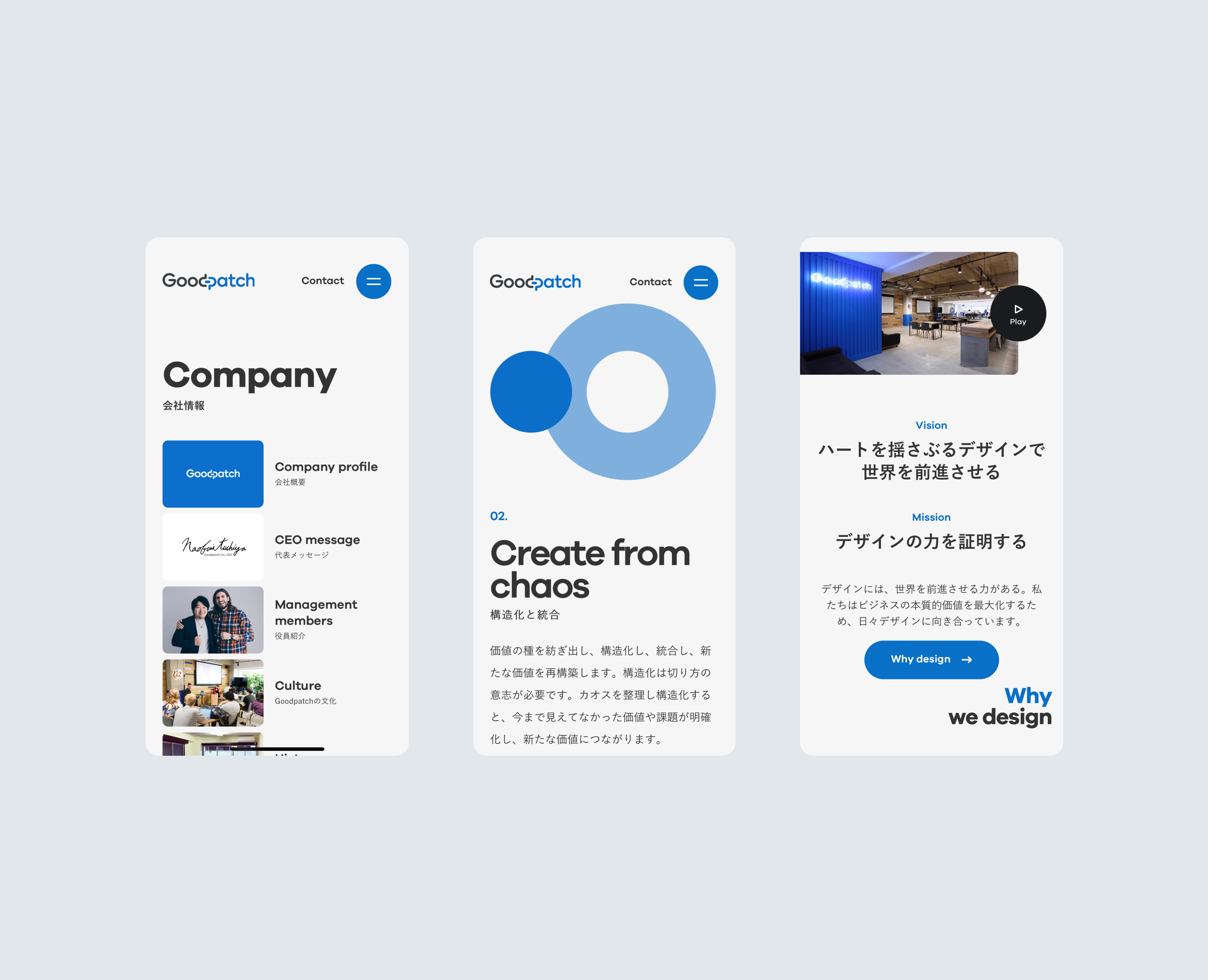 Idea

Faster and more efficient.
As a platform for information dissemination for listed companies, improving operational efficiency was also an important issue. The administration screen, which was originally distributed across multiple CMSs, was integrated into WordPress. By using WordPress.com for the backend and Next.js for the frontend and separating the development responsibilities, we were able to reduce the burden of having multiple engineers involved in operations. In addition, component-oriented development using React has made the site more efficient to build and robust enough to withstand complex specifications.
Impact

Design has the power to drive the world forward.
The redesign of the website carried out just before the IPO was effective as a message to reaffirm internally and externally the importance of "for what purpose and for whom we design".
Additionally, as the IPO caused a drastic change in circumstances surrounding the company, the contents of Why design (why we embrace design) and Story (the secret story of the company's founding) have made a contribution from a hiring perspective as they convey the company's unchanging beliefs and stance on design.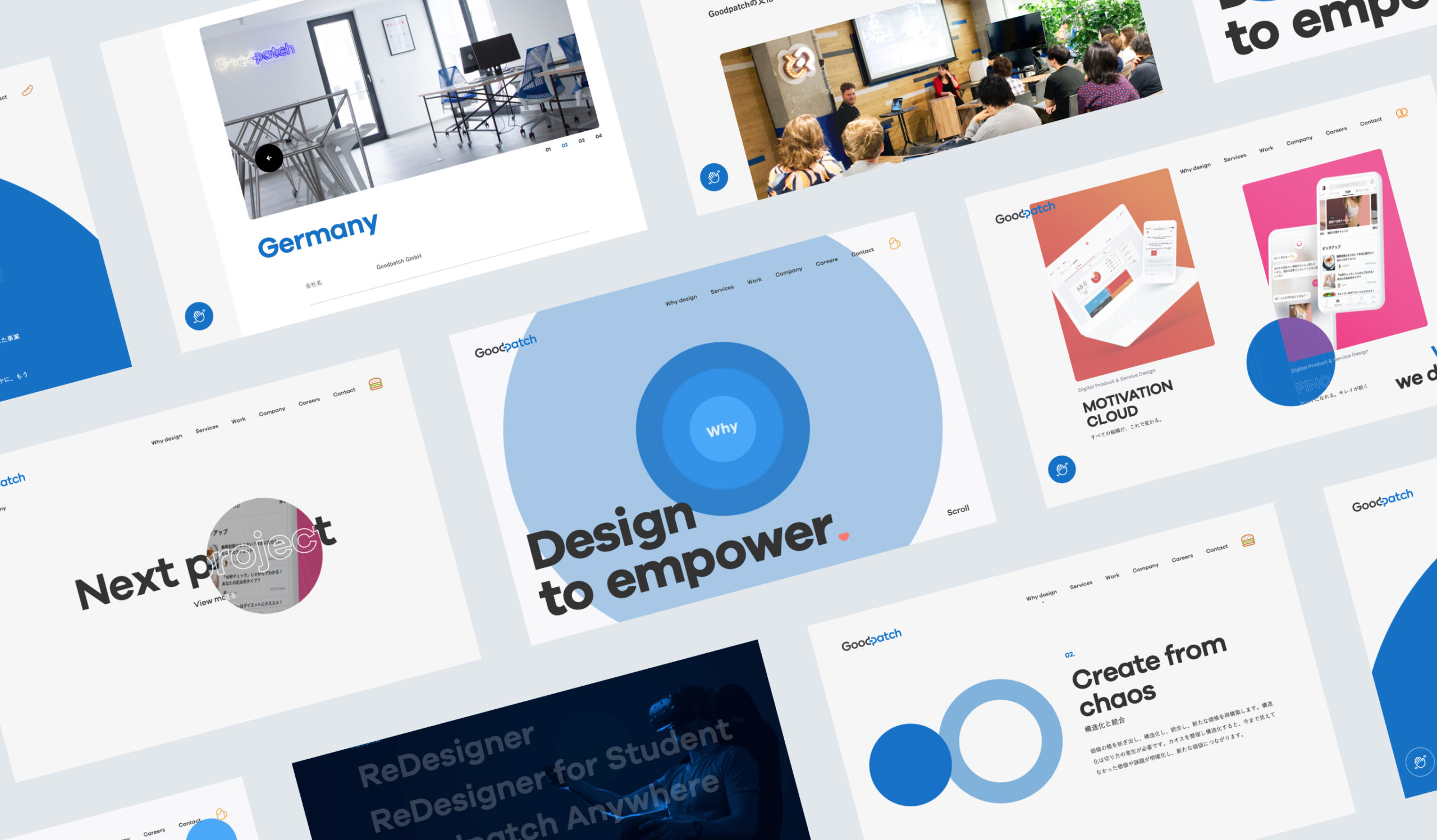 Project team
Masaya Yamamoto

COO / Creative Director

Gen Shibano

Project Manager

Masashi Fujiyoshi

Art Director / Designer

Ryohei Kamada

COO / CDO / Art Director

Hiroki Miyamoto

Art Director / Designer

Yuhei Yasuda

Front-End Developer

Takaaki Sato

Developer

Hiroaki Yasutomo

CTO / Technical Director

Serika Ikurumi

Front-end Developer

Movie